This time the story will have a structure, describing both good (G) and bad (B) sides together, in order to create the full picture of the past event. Since it's approximately 50/50, the gig turned out to be ambiguous. One thing can be stated with absolute certainty: maestro Akira is as on top as usual. People, as it always happens, began gathering in front of RE:PUBLIC long before the time announced. However, I wouldn't say that the security check took a long time - still there were more people in the house last year! "B". Total amount of people in comparison with the last year's concert wasn't very gladdening. If in 2015th RE:PUBLIC was more than 2/3 full, this time it was hardly half full. When the fans came in and disappeared in the club, I followed them. And sorry for the following two negative aspects at once.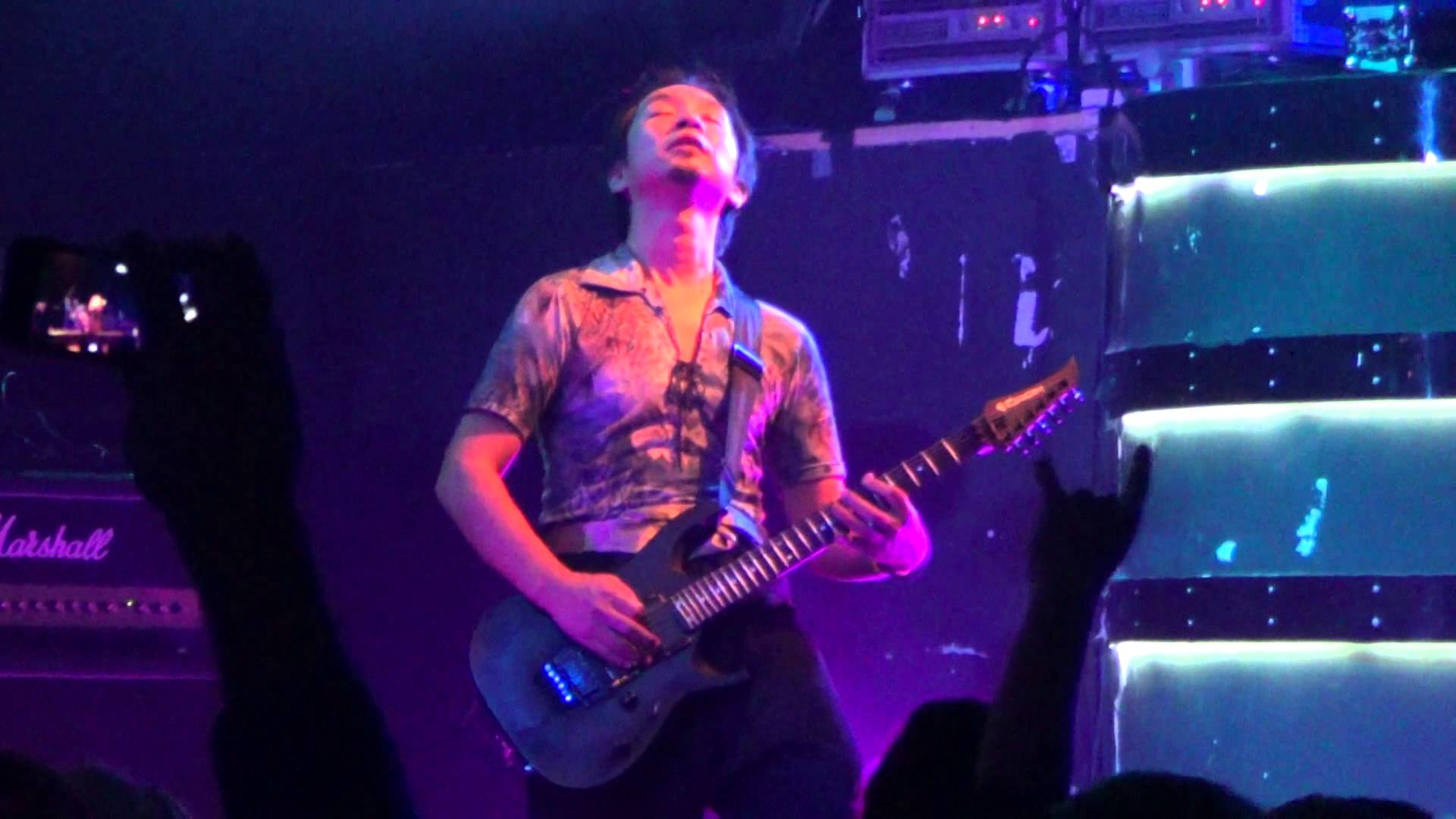 "B". Unlike the last year, when at the entrance one could meet two gorgeous cosplay nurses, there were some big posters, which had no relation to Akira's show.
"B". Again, unlike the last visit (and I was personally very unpleasantly surprised), there was no merchandise this year. I mean there was none at all. Last time there were at least some T-shirts and hoodies. And they were immediately sold out! No clue why fans have been deprived of joy of bringing extra money to the organizers/musicians.
Musicians have been tuning their instruments for a long time, but the audience was let in earlier, so the moment the performance started, fans managed to take their seats and even "filled up" a bit. As I've mentioned, there were significantly less people this time. And here it goes. At 8 PM Akira, longtime drummer Azrael and a new bass player Yoshitsugu Imai started an instrumental performance. Since the program has been changed, the concert was fresh.
In addition, this time the sound was much more light, dance-like and alive (which is both a plus and a minus: on the one hand the loss of the atmosphere of gloom and horror, a kind of shrillness; on the other hand - the band became closer to the audience like an ordinary live band).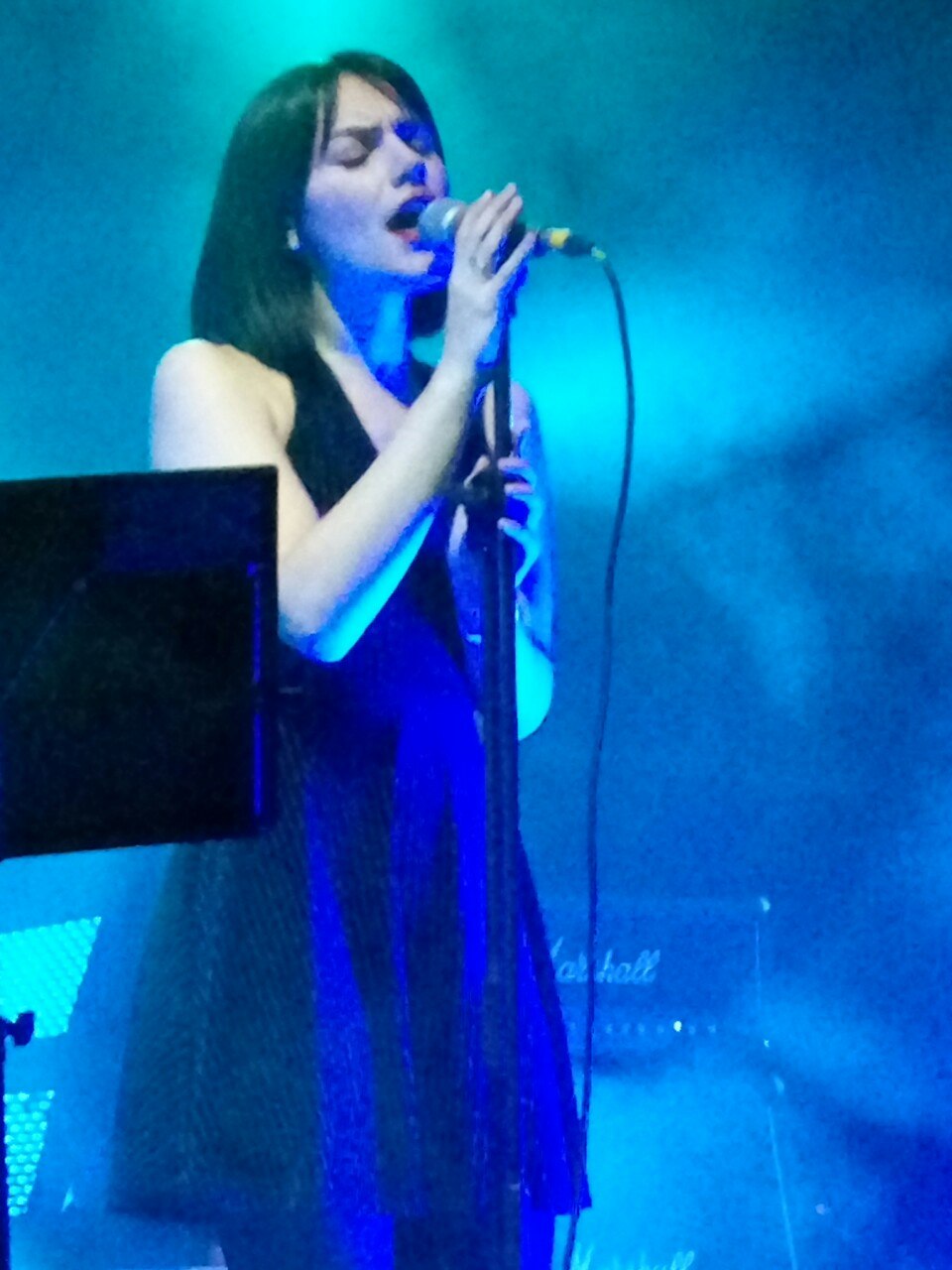 Replacement of the bass player already made it clear that, most likely, more surprises are yet to come. And they followed: after a few instrumentals cheerfully jumped out on stage... a new vocalist. And it was also a combination of "good" and "bad".
"B". Hard to believe, but on November 6 at in St. Petersburg there was Mary McGlynn as a vocalist, who visited us last year. But this time for some reason it was decided to put at the forefront Karina Skuteri, a young singer, never actually remarkable before. To my mind she (yes, you may start hating me) couldn't maintain the atmosphere of the songs unlike Mary. The voice of Karina was too high-pitched, which hurt my ears from time to time.
"G". On the other hand, I can't say that the choice of Maestro Akira was bad. Yes, she created different energy than Mary did, it lacked emotions. Yes, sometimes instead of sadness she created a kind of tragicomedy. But! She immersed into the performance completely, and, despite the apparent lack of experience of work with the audience, still managed to stir up the people. And the way she performed the song «Letter from the lost days» is above all praise! Eventually her task was not to replace Mary, but to show the other interpretation of familiar tracks, the other supply and other. And she did more than well.
Special thanks both from fans and myself, I would like to say to Maestro for playing «Snake Eater». A few words about the sound. This time, just as in 2015th, sound engineer has done his job great. Each sound was clearly heard, the level distribution of instruments was harmonious, nothing hurt one's ears.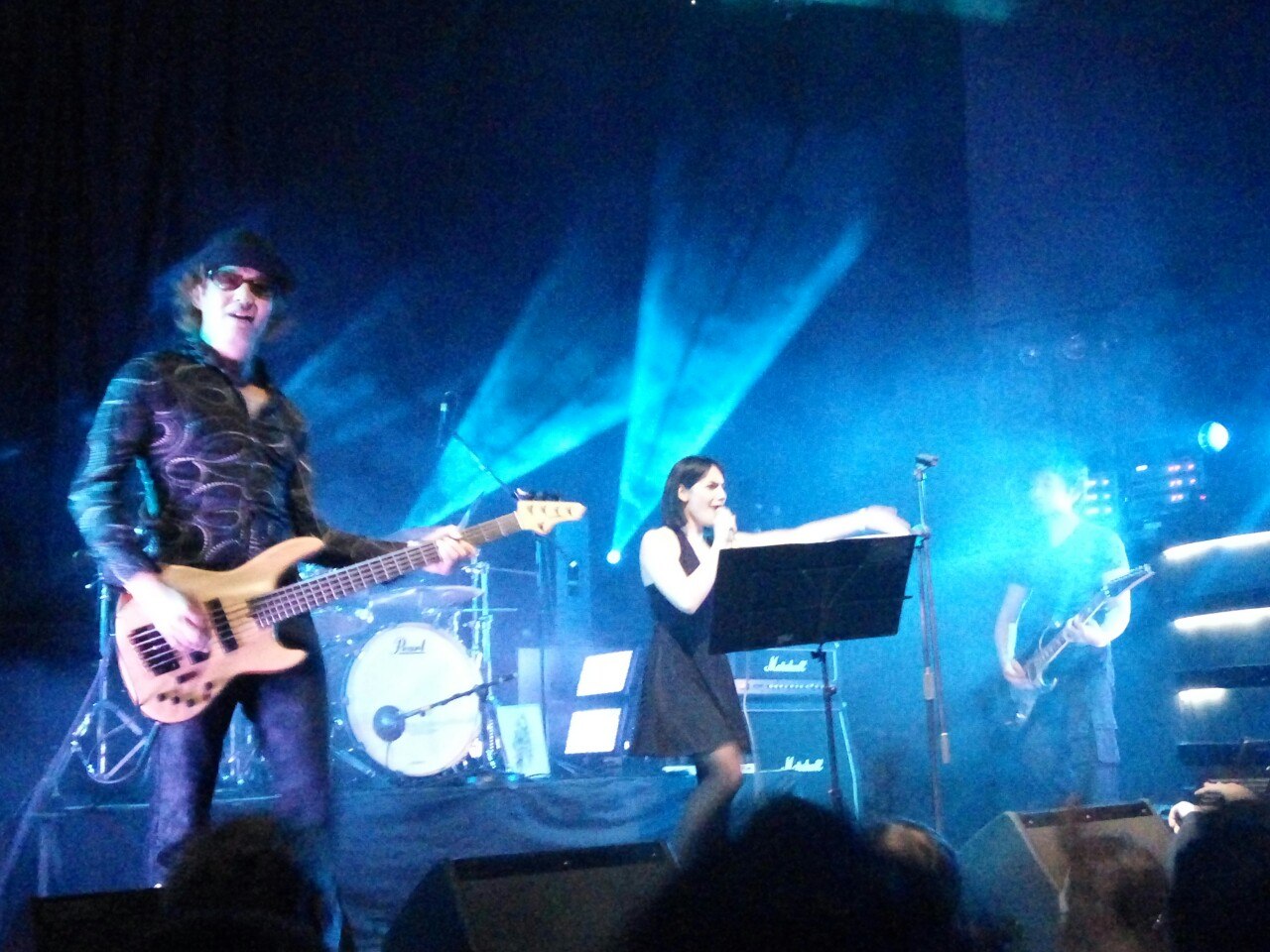 The new bass player was a positive guy, however, as it turned out later, unfortunately didn't speak English. Akira and Azrael - as always - were on top. Drum and bass solo also pleased, though it was less conceptual than the one during the last visit. After a nearly two-hours program, which left noone indifferent (not with the help of music and its message, but with sudden changes in everything), many left the club immediately. But those who were more patient, got an unexpected treat - personal meeting with Akira. And this was the main occasion this evening!
"G". In 10-15 minutes after the departure of the musicians from the stage (by the way, almost no one called them for encore, which was sad) Azrael and Akira suddenly came out to the small group of fans, that has been waiting patiently in front of the stage. However, none of them came down the stage. But everyone had the opportunity to exchange a few words with them and to get autographs/take a picture. That never happened the last time! There were VIP tickets back then. To sum it up, one can say, that the concert turned out to be rather ambiguous. Unexpected changes in the cast and program left double impressions, just like the lighter manner of playing. Too bad there was no merchandise. Warm talk with the musicians was definitely a big plus.
Will Akira Yamaoka come in Belarus for the third time? No idea: there were obviously less people this time, and on top of all they weren't actually that active. But if there will be another show, I guess, everyone will be ready to the fact that every show of Maestro is unpredictable.