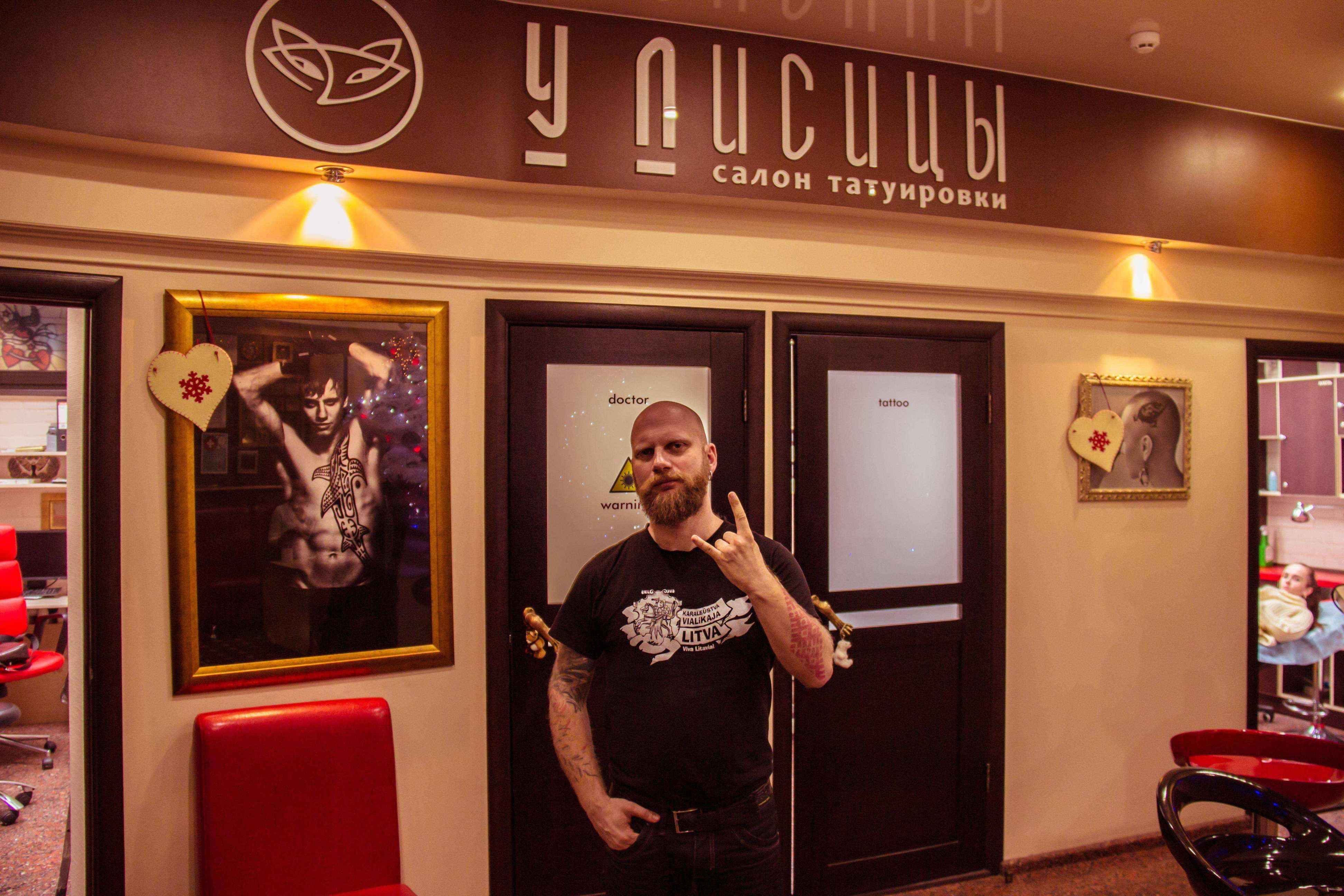 In order to summarize the passing year the reporter of MetalHeads.by decided instead of interviewing the competent musical society to meet the person who is considered to be one of the fathers of Belarusian metal movement. The leader of Znich - Ales Tabolich (Алесь Таболич) is equally unique and controversial. That can be proved by his rich musical career. There were many reasons to meet: new video clip, coming album, participation in Eurofest. Besides that Ales reviewed Belarusian musical industry and pointed out its weak sides. The outcome of it all can be read below.

Current year turned out to be rich with events both for Znich and the whole folk scene. You recorded a new song 'Dunaju' and presented a video clip. Does it have a concept?
It's based on ancient traditions. First we filmed a cartoon that wasn't successful. That's why we decided to shoot a video. We started filming in the autumn and finished a couple of weeks ago. One can say that we changed the image of Znich from the habitual medieval and adjusted to the contemporary reality with social, political and military issues. We did it to make people think what 'war' and 'peace' is. Video turned out ambiguous: some people liked it and some didn't. The idea of the clip is rather new and I haven't seen the analogue on metal stage. It has been done for free. Ivan Shappo (Иван Шаппо) [nephew of the director of tattoo salon 'U Lisitsy' (Foxe's / У Лисицы)]. It was his idea to make a video with the military elements. He filmed and edited it. We constantly consulted one another and finalized some moments to make it more informative and interesting. Documentary with war scenes and knights was our idea.

Is the new song a herald of a new album, EP, concert DVD?
There will be no EP. We'll start with the album. After New Year we plan to attend a studio in Gomel where ТТ'34 worked. We liked the sound of their album. For Example the song 'Rodina' (Motherland) sounds mighty. Our album contains 12 tracks, some of them we'll play on Kalyadny Fest. To my mind musically there won't be any fundamental changes, but with the new musicians our sound became more diverse.

About musicians. During the latest year the cast of Znich has seriously changed. Why so?
I should point out that practically everyone parted peacefully – no one fired anyone. Reasons? Someone got bored, someone wanted to earn money. It's clear that alternative show-business doesn't suppose getting large income. Here motivation is mostly spiritual. People just run out of inspiration. Many people got married and now have children.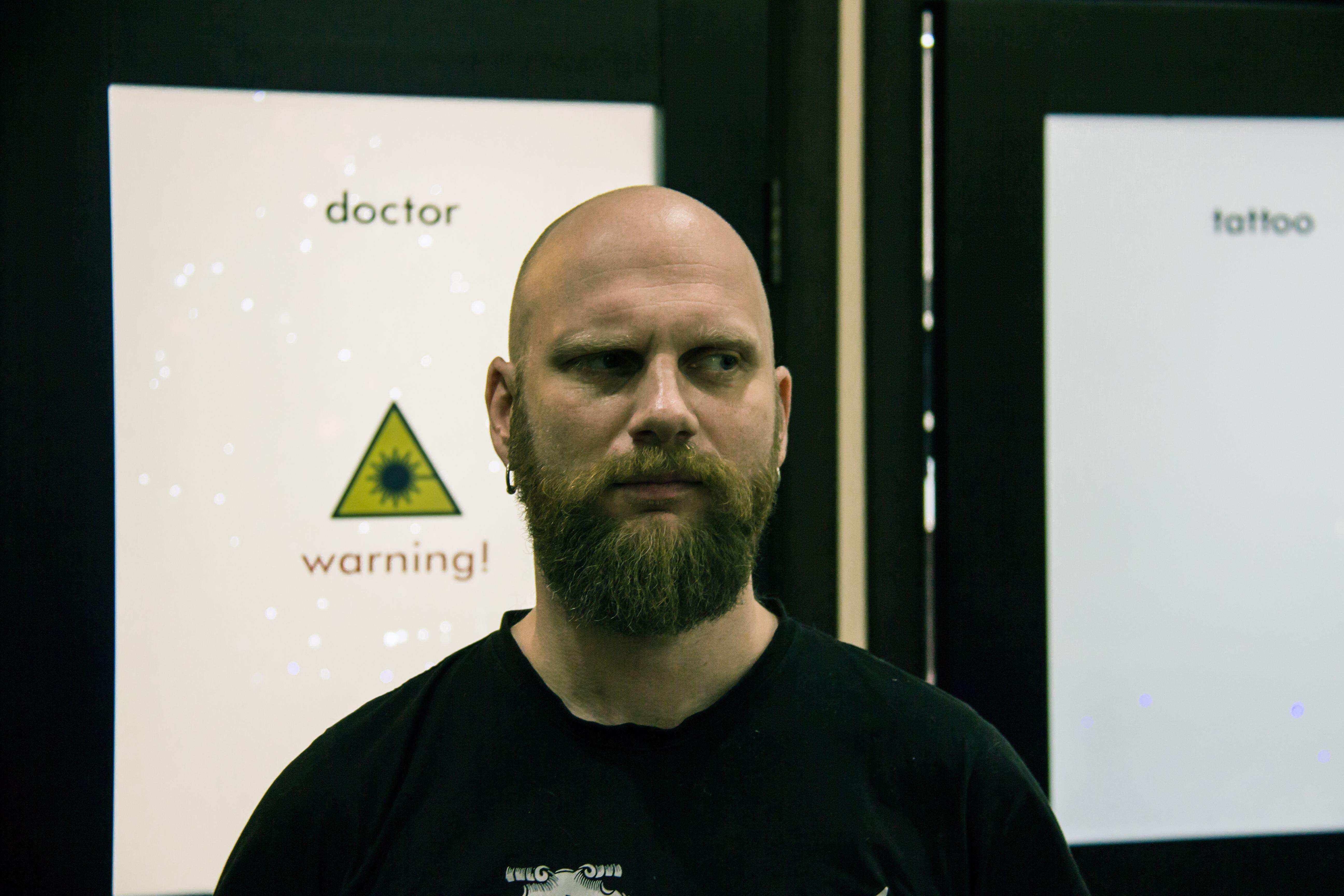 This year is famous for unexpected split of the well-kown band - Litvintroll. How do you see the situation?
The reason was most likely in misunderstanding. I can't say for sure what has happened. I think that Vasil Vorobejchikov (Василь Воробейчиков) wanted to move to a new level and other band's members just didn't mind doing what they were usually doing, i.e. to release CDs and play shows. This situation could have disunited. But unlike us there was another reason that had nothing to do with boredom that our guys had.
Many fans of heavy music visiting your fests: of Vernal Equinox, Kalyady, Kupalskaye Kola, point out that the list of participants is practically always the same. Do you plan to diversify it?
Let's start with the fact that Equinox festivals are sponsored by the musicians and not by some rich guys. I mean it's about investing our own money. In order to invite bands from abroad we need a larger budget. For example the idea to invite Vader on Kupalskaye Kola was rather expensive. If we compare our festival with Kilkim
Ž
aibu we should admit that there is a large financial support we don't have. If we take a festival of international level, organizers shouldn't think about the source of financing, their task is to choose those who will play. It means they already have a budget that is spent on certain bands. What concerns Kalyadny Fest it's a question to Vitaliy Supranovich (Виталий Супранович). He can invite bands with large fees. Furthermore Kalyadny Fest in Re:Public each year is a full house.
Probably, it's about low tickets' cost.
The brightest example is the presentation of Re1ikt that gathered full club while Kreator didn't gather even the half of such amount of people.
Well, you can refrain from telling me about Re1ikt. I know about this gig. Yes, the club was full, but the amount of officially sold tickets was about 100-150, and all the rest 600-700 were the invitation ones. I.e. the band made a good PR move and now is proud of being able to attract so many people on working Monday. Personally I'm against such things because they lead the organizers astray, while Re1ikt attracts far less people. To my mind giving invitation cards is not the best way out. Let them make another presentation and watch who comes.
I'd like to add that such a trick is used by maestro of the native stage Alexander Soloduha (Александр Солодуха) that uses every possibility to announce that he gathered the whole Minsk Arena.
Well, Soloduha is the separate topic for discussion. His methods are clear. There are different ways: good and bad. I like the members of Re1ikt as musicians. They play music that goes straight to heart, but their PR actions I didn't like.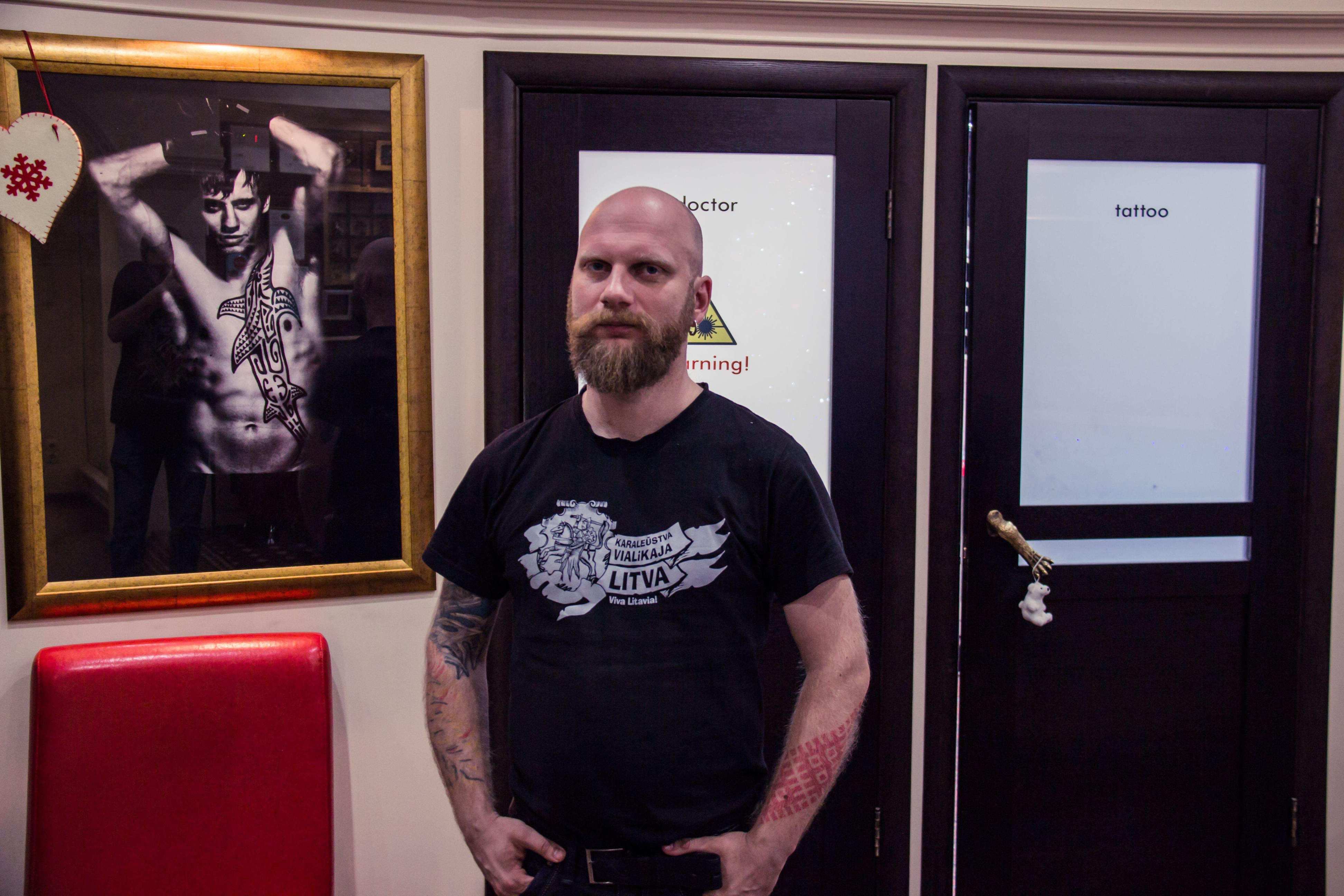 Let's get back to Kupalskaye Kola. How did you get the idea of inviting Polish Vader who absolutely doesn't meet the event's standards?
I just took a look at their schedule and noticed that they plan a tour in May-June devoted to the new album. Of course Vader didn't fit the criteria, but I suppose that our festival can be perceived as the one with diverse music closer to alternative. For instance there was a trendy band Rise In Rage and black metal bands as well. Festival is not a standard gig in Re:Public. Such event should gather more than 1000 people. We sold 3100 tickets. Of course there are problems with organization that include people transportation, tent camp, etc. It always happens. But making an event a big thing, kind of alternative to Metal Crowd is a good idea. But in Rechitza organizers work with sponsors.
What should one wait from Kupalskaye Kola?
First of all another place. The next Kupalskaye Kola will be held in the new, more cool place. Secondly the festival will take place within the city. We do our best to make it easier for people to reach the place without need to drive 40 kms at night being tired. New place will contain tent camp, hotel and many other pleasant things. I'll say everything for sure when I sign all the papers. At the moment I can announce that in KK-2016 one will see Gods Tower, Stary Olsa (Стары Ольса), Omut, Folcore, and of course Znich. We plan to invite bands from the Ukraine and Poland. The festival will be held on June 24-25.
Can we wait for a 'strong' headliner?
Here I can repeat what has already been said – everything depends on our budget. If we have money – we'll bring a 'strong' team. Frankly speaking it's hard to organize an Open Air in our country, so I can't promise anything definite.
This year the band Znich took part in Eurofest. Who got this idea? How did you feel at the pop-contest?
I got the idea the last day of sending requests. I was surprised that we were chosen from the tons of pop artists. Unfortunately we didn't play live. For me it was nonsense – how can one choose a band that uses playback? We didn't aim at final, we had the other goal and it has been achieved. After the contest we got a number of propositions from European countries.
How was the voting process organized? Did you hear any jury's judgment about your performance?
No, to my mind the hadn't any desire to speak. The jury consisted of pop-singers like Koldun, Tihanovich, etc. I was surprised by the fact that all the bands that could take part in Eurovision didn't pass a control and the winners were some strange guys: protege of Drobysh and other producers. I mean it's obvious that it's not all that simple. The most interesting thing is that after our performance all the members of jury took a break. Probably even the recording affected their sensitive ears.
Finally let's sum up the results of the latest musical year in our country.
I don't listen to music much. By the way I'm not an expert. There are experts: Expert.by, BelMetal, your portal and other people. To my mind the most important event was the show of three bands from Gomel called Rasta, Gods Tower, TT'34. It was right commercial and conceptual move. Nevertheless it wasn't done for the first time. What concerns albums, take for example Re1ikt. The album is good but nothing touches to the heart except for the title track which has also been filmed a video clip on. I think that the album recording is not the final stage of musical evolution. The idea should be developed and CD should be promoted in a right way like being sent to different labels etc. But just to release it and say 'we did it' is rather sad. People want smth. new. Why don't many bands pay enough attention to video clips? Because of Youtube where one can film a video of a rather good quality using even a smartphone, download it and get a large amount of views and that is a good sum of money. The latest tendencies show that people like it.
The problem of our country is the lack of normal promoters. Who organizes concerts here? Tabolich (Таболич) - musician, Gajdukevich (Гайдукевич) - musician, Afonchenko (Афонченко) and Pavlihin (Павлихин) – musicians as well. We don't have people that are responsible for promotion only. Other countries have labels that promote the released product thus making the whole process complete. It gives freedom to bands saving them from troubles with tour organization etc. But in our country it's a problem. It requires a serious approach otherwise we'll stuck in shit.
Interviewed:
Alexander Kurlyanchik