MetalHeads.by (MH):
Hello! I'm excited to talk to you, so let us not to lose a minute and start right away.Romania is associated with south and some kind of summer mood. Your latest tour has been held in February, while the latest location was northern Tallin ( within Howls of Winter IV-underground black metal fest). What's closer to you and your music – the northern or southern mood? What is your "inner" motherland?
Edmond:
Hello there. I personally have no preferences and I think there's nothing like a "closer" mood to our music. Music is where I feel home and the home has no direction, no preference. It's just home. And that's the inner motherland.
MH:
Many metalheads know the biggest European festivals. Still there are less popular fests with amazing line-ups. Rockstadt Extreme Fest in Romania is one of them. Some years ago I practically managed to be there, but due to my stupidity failed in the epic way. And now I can tell a lot about Hungary, but nothing about Romania and the festival. Could you help me out (as Romanians and participants of Rockstadt Extreme Fest)? – What is the most attractive in Rockstadt, and what should one be aware of on the festival (or, perhaps, in Romania in general)? It's not a secret that on Czech Brutal Assault, for instance, the under-age thieves do their business in camping. Are there any issues like this on Romanian events?


Edmond:
Yes, Rockstadt Extreme Fest starts to build up a name. It's a pretty solid festival and it becomes better and more professional with each edition. It's pretty normal that people start to appreciate it more and more. Another good festival in Romania is Dark Bombastic Evening (DBE). It's smaller, but somehow more intimate. The lineup is always very interesting and quite underground; smaller bands, but really unique ones. One does not find any big name on the lineup.
None of the mentioned festivals have problems with thieves and anything related to this. Sometimes one can argue about small issues regarding organizing, but as I mentioned before, the organizers learn each year how to handle better unwanted situation and honestly at both festivals one can enjoy a very pleasant experience.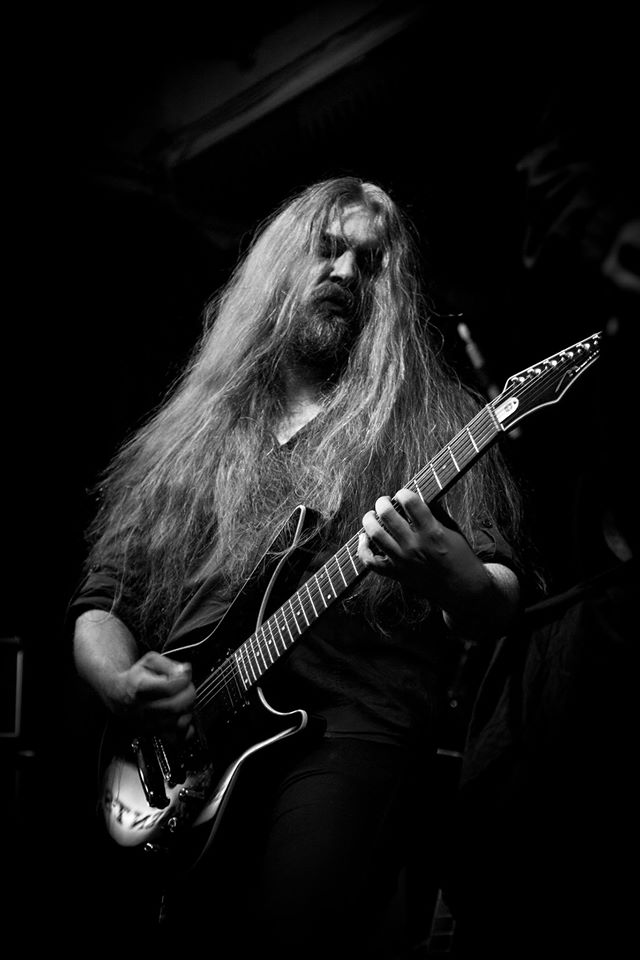 MH:
What the organizers that invite you should be/act like in order to have your refusal?


Edmond:
To be politically involved or to book bands that have a political message.
MH:
Does Dordeduh have any superstition (like the raven caws the wrong tonality), that makes you cancel the show or even tour?


Edmond:
We canceled two shows in 23 years of playing shows; one because the engine of our van died on the road and the second because the mom of our drummer died. Otherwise, no cancellation and no superstition.
MH:
Where do you spend the most of your time before and after your show: in the hall listening to/watching the bands or hiding in a dressing room?

Edmond:
I personally enjoy listening bands before or after playing. Sometimes seeing a band can be very inspiring. But to be honest, lately I started to enjoy the time alone and rest as much as possible.


MH:
When you watch the band performing, what should it be like to make you stay in front of the stage longer (if not to the end of the show)?


Edmond:
I'm always looking to find novelty in music, to get inspired and to hear musicians that play authentically. Usually I enjoy very much experimental music. Also, if there's a music that it's not hearth felt, I'm not really interested.


MH:
During your shows one can sometimes hear people saying things like: "I've seen this board (toaca instrument) as far back as Negur? Bunget and here it is again." Let's imagine that they literally meant toaca; tell the ones who don't know about it – how unique, valuable and authentic is that instrument? Must care be taken to keep such instrument? Or do you have plenty of these "boards"?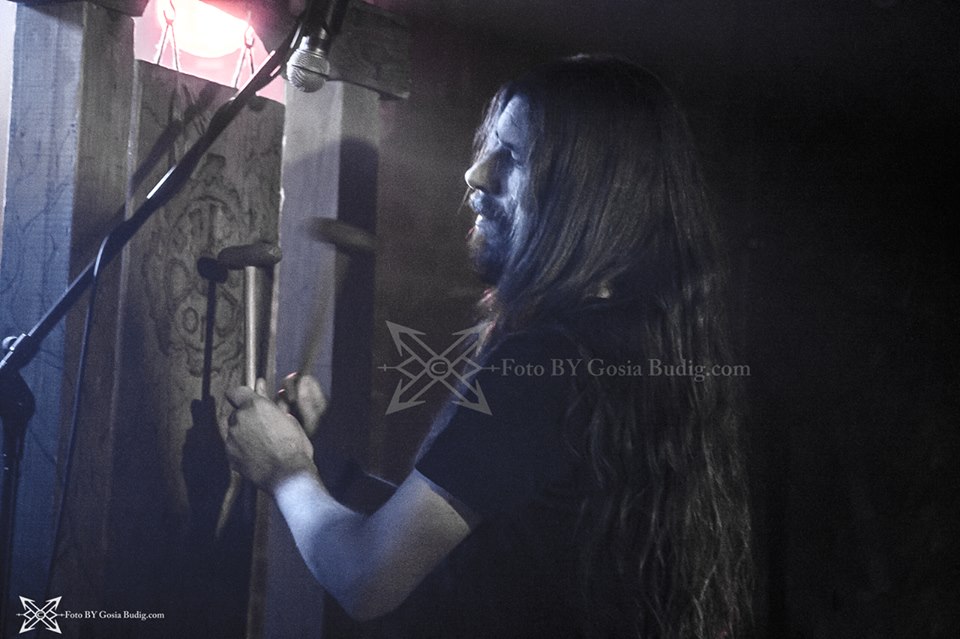 Edmond:
Yes. That's a very ancestral instrument, which dates for thousand of years. Latter on this instrument was embodied in the orthodox "ritual". We're probably the first band introducing it into the modern music. We kept the ritualistic use of it in our music and I think it's a very unique percussion instrument. And no, we don't have a warehouse full of those boards hahaha. But we lately made one extra for a show in Vilnius and one for the show in Kiev, where we traveled with airplanes. But that's all we have.
MH:
And now let's imagine that they were talking about the similarity of Negur? Bunget and Dordeduh. Could you name 5 things that make these bands principally different?


Edmond:
I would not like to name things to not generate any kind of bad blood. What we do nowadays is representing the way we feel, the general state we're in and also our current musical development which differs to the time we've been still playing in Negura Bunget. Also stylistically I think there's a pretty consistent difference and with the new album this difference will be even more obvious.
MH:
One hears pretty often you saying "Thank you very much" on stage. The fun thing is that there are some people that don't like it, while consider the situation when musicians tell their audience to f*ck off and the other satan stuff normal and "true". Which attitude do you have towards all these "true"/"not true". Was this stuff important for you when you were younger?


Edmond:
When we play or talk to the people we don't do it to please them. We don't play the music what they wanna listen as we don't talk the things they wanna hear. We do it because we feel it's right and appropriate. And I feel it's very appropriate to thank people. Generally I think it's very healthy for the soul and spirit to pay homage to the things one appreciate and to be grateful towards what one has.
MH:
A bit more about "professional critics". My own observation: metalheads from the post-soviet countries pretty often tend to talk about a band without choosing the expressions that carefully and even can do it harsh enough, while in Europe metalheads do it in more or less delicate way as a rule. Is it possible (and how to do it) to train positive (or some softer) attitude towards the others' activity?


Edmond:
I think this is a thing about the "temperament'" and personality of each country. I also could say that people in Balkans can get very temperamental. But I personally try to avoid these kind of standardized mentalities of creating patterns and categories. I prefer to take things individually and judge it so. But let's not forget that each country, each culture, each community has some elites, some elevated people, that perhaps generate valuable opinions and "low vibe" people, who often seem that the only reason for them to live is to generate and share trash around them. But on the other hand, splitting people into categories like elevated people and low vibe people is just another way of creating categories.
MH:
Often after a tour a band starts working on the next album – and what about you? Your nearest plans? Is Belarus in the list?


Edmond:
Yes. It is the case for us in this very moment. We are intending to record soon a preproduction for the upcoming album, which hopefully it will happen in May, this summer.
And yes, we would like to visit Belarus in the future, but in order to be able to play there, promoters have to invite us. But on the show we held in Vilnius there were some people traveling from Belarus especially to see us. We were very impressed and I would like to salute them with this occasion.
MH:
Thank you so much for joining us! Stay true to your path and see you soon, we hope, in real.


Edmond:
I also thank you very much for the support.
Interviewed:
Nat Nazgul
Photos are taken from the
band's official facebook community