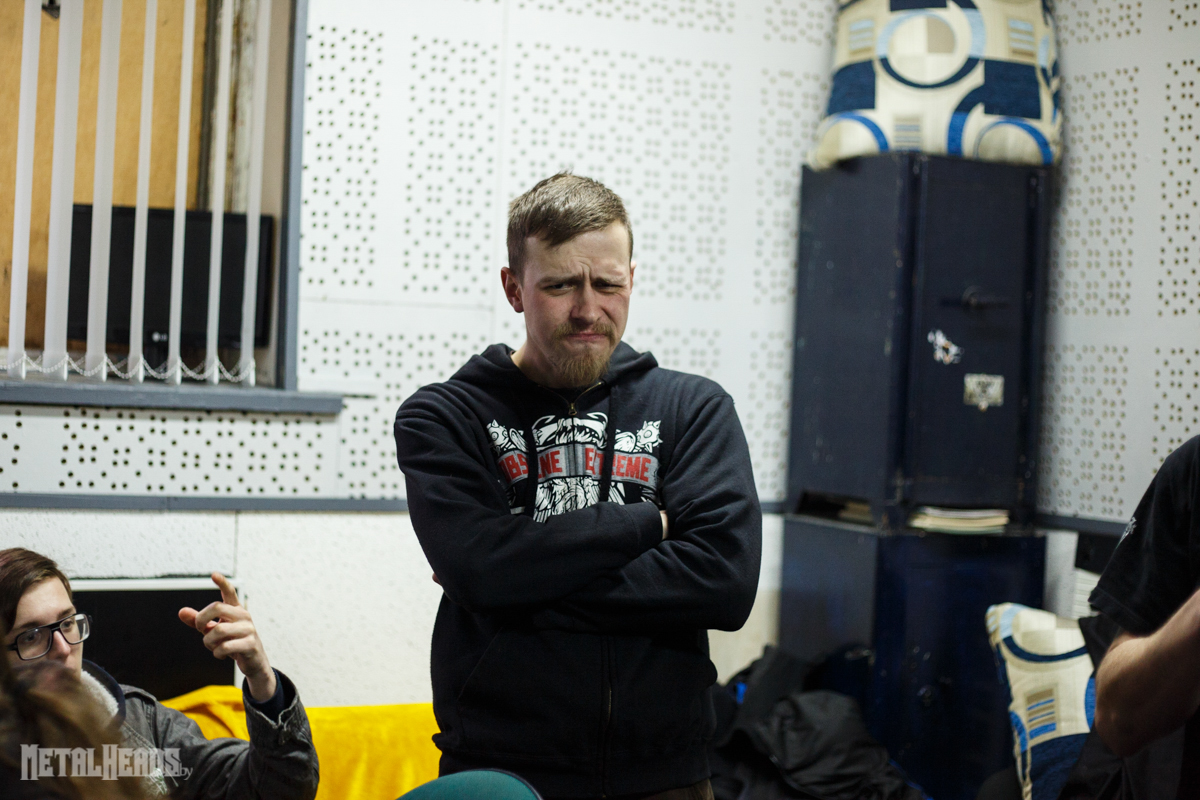 Andrei Maslov: Minsk grindcore band EXEGUTOR soon gladdens the respectable audience with the new mini-album. Its name is still kept a secret even for ourselves. Musically the material will be different from what EXEGUTOR did before. This will be the wildest hodgepodge of styles, however with a strong influence of old school hardcore. We promise that no one will be bored! By the way almost all of these songs we actively play at our concerts. And only one song, the most provocative one, has been hidden until the official release. Recording of all instruments and vocals has been completed; all the processes took place in the studio of Dima Mikulich. Dima is engaged into the mixing and it's in full play at the moment. Backing vocals and sing-alongs were recorded in the last turn. To enhance the vocals the domestic stars of rock music in the person of Andrei Apanovich (TROLLWALD), Artyom Rudkovsky Dave (VERSUS7, NEW LEVEL), Lenchik Tarasov (BAD RULES, MENTAL BAIT) were recruited in the studio. On the last record session we all properly shouted in the microphone! The result of these outrages will be implemented in the form of a split with the Brest guys SAGOTORIUM.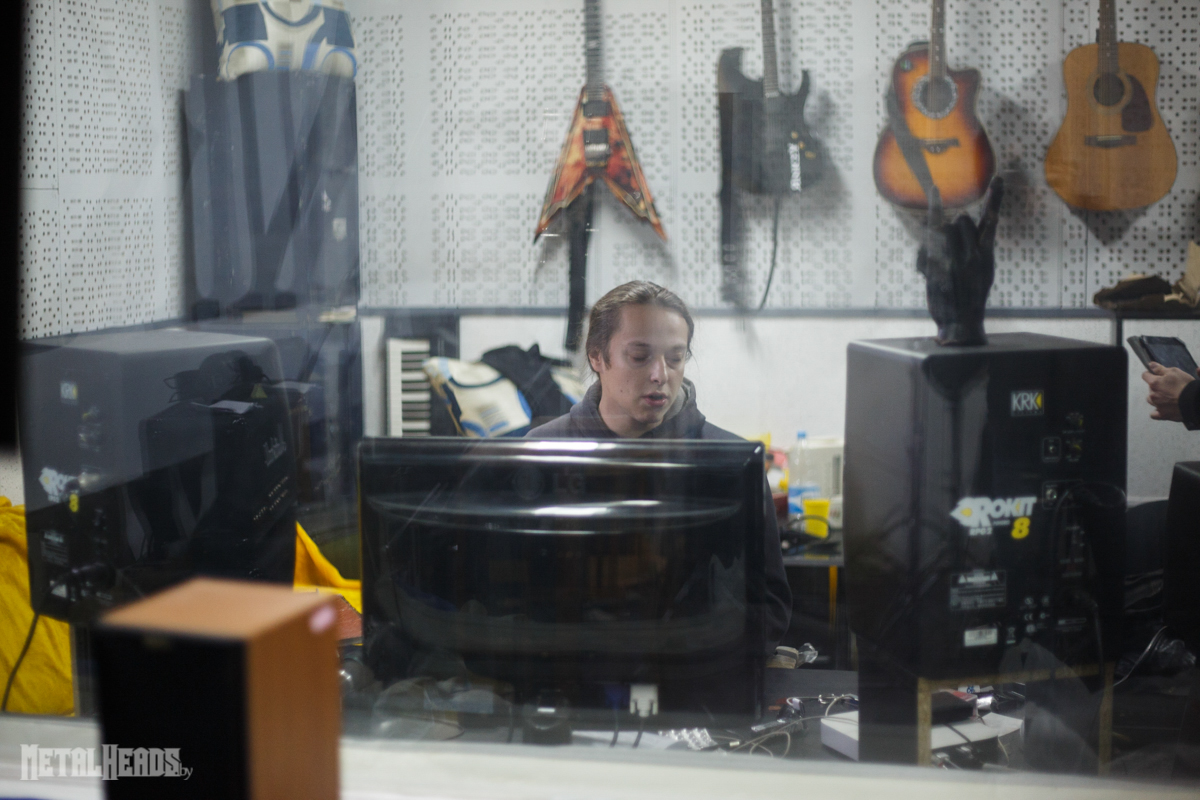 Dmitry Mikulich: I've been working for the second time with the guys and now it turns out to be even better than it was for the first time! Generally I really enjoy working in the studio with the musicians who play their music from the heart and give themselves completely to what they do; Exegutor is just such kind of band. Very often I see how one or two people in the band do everything themselves while the rest of the band don't care at all, unfortunately this phenomenon takes place in the most of bands. But here one can see that everyone is interested and contribute to the material. I was impressed by the fact that guys shifted to Russian and the native language, IMHO material sounded more interesting.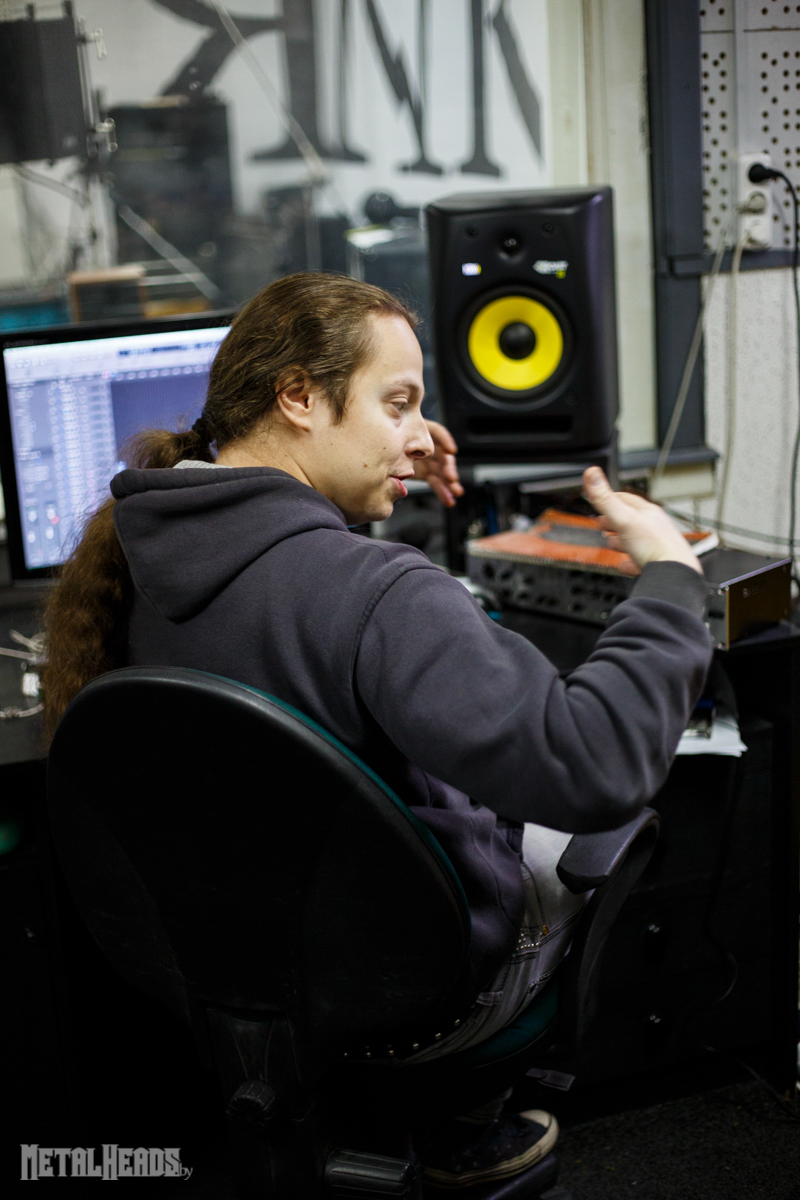 It was very cool working with guest musicians in the studio like a get-together of friends and we've managed to have lots of fun for a couple of hours and there was a really creative atmosphere. I've composed a couple of guitar solos in one of the tracks with pleasure. When the whole tracking was completed I worked on the sound making mixing and mastering. Andrei and me (still he's the leader) quickly came to what he wanted and I was very satisfied with the result myself. I'm sure that the new songs will quickly find their audience; the main thing is not to take it too seriously, since it's a grindcore with a good share of punk rock!!! So stay positive!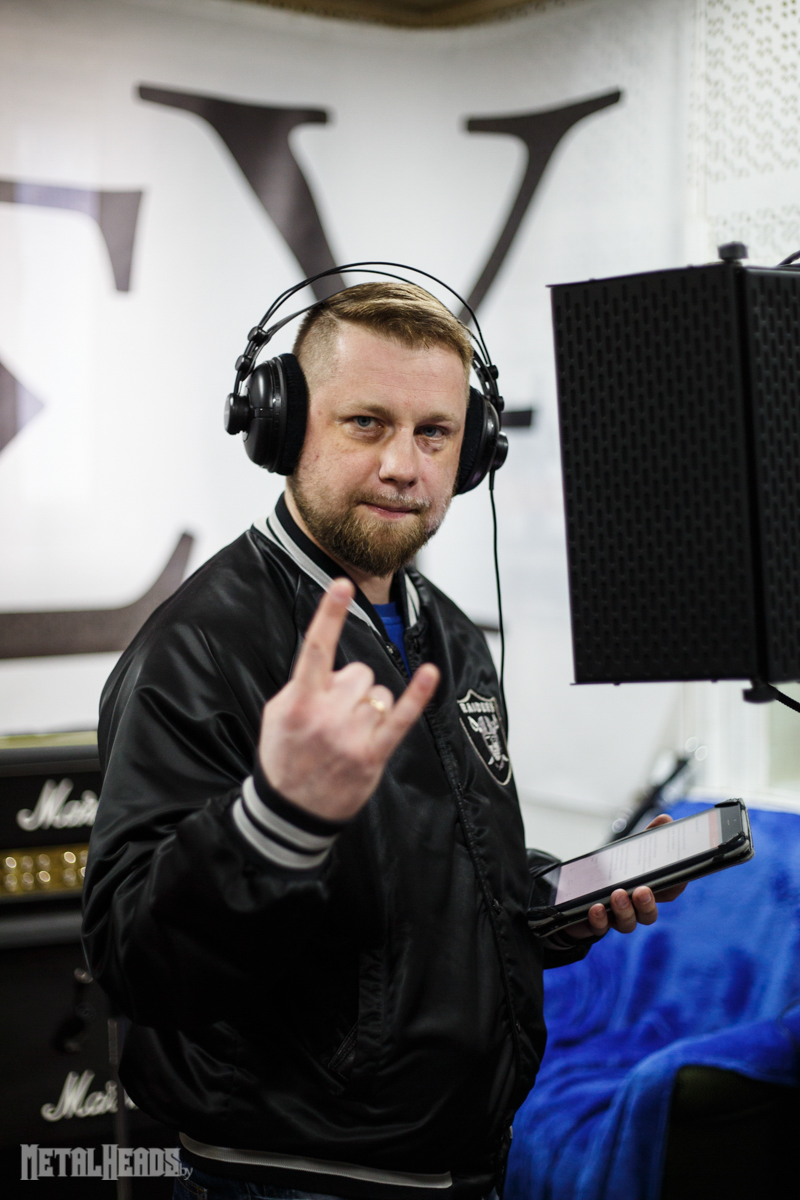 Artyom Dave Rudkovsky: Yes, everything turned out to be cool! Maslov mailed me and asked to help composing two or three sing-alongs for their EP. Without thinking for long I've agreed, since we were friends and friends must help each other. In the course of further debriefing I was proposed recording guest vocals for one more song.
So the day X has come, we've met in the studio and started working! During the recording with the help of joint efforts we've made up and recorded some more interesting pieces. Well, what concerns guest vocals, here I did my best! Thanks to the guys for their trust, respect!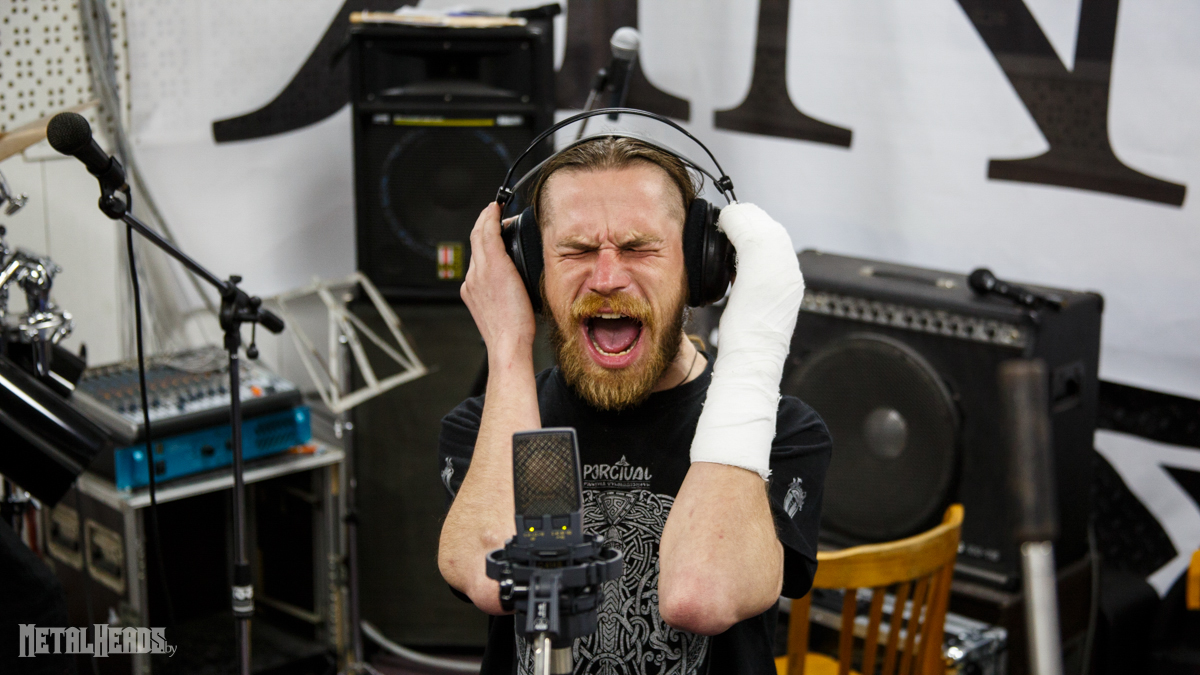 Apanovich Andrew: I was very pleased to work with the guys. Tons of positive and of course fun lyrics. Especially I was pleased with the "Military Commissariat". It was great! Pretty mad thing.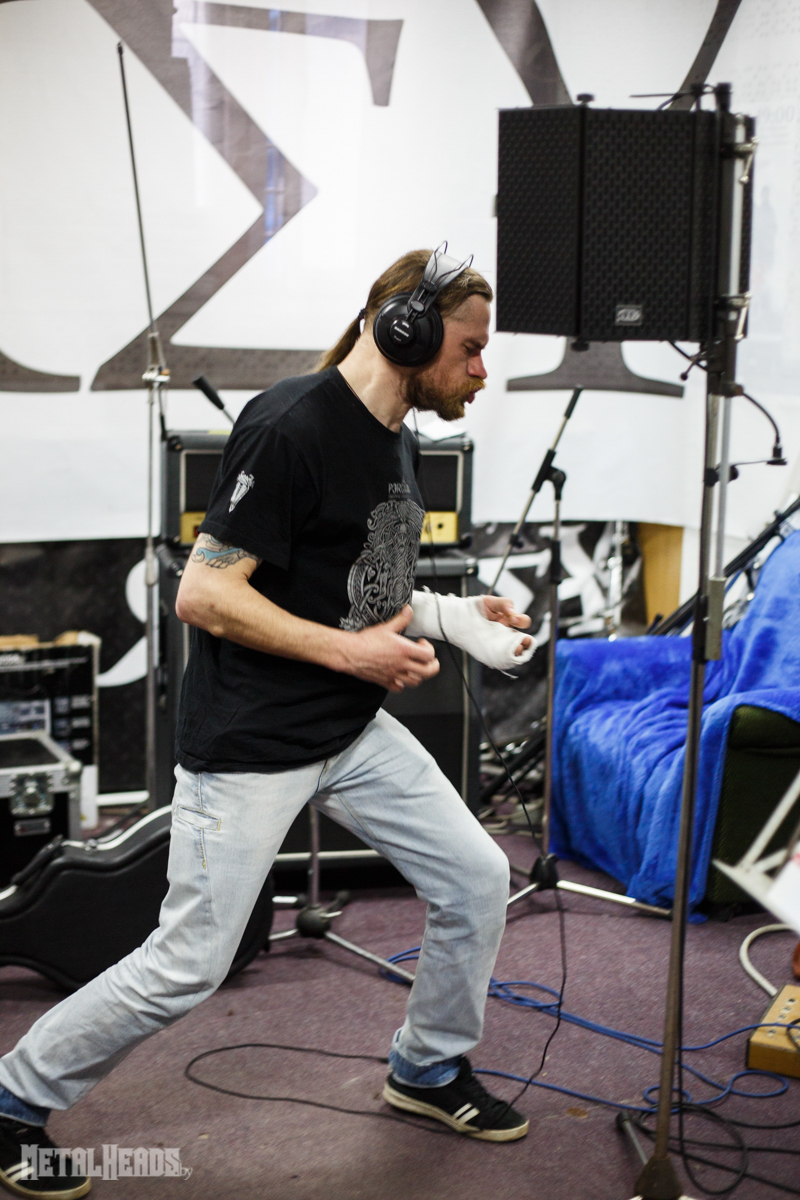 Leonid Tarasov: One sweet evening Andrew invited me to join the metal culture and to shout in the microphone a little. It was a very tempting offer I couldn't decline. It was quite interesting to feel out of "my" genre I used to belong and plunge into the atmosphere of high-gain guitars and good humour. I've also been honoured to get acquainted with the guys like Dave and Apan.
Not every day one can meet such interesting people. Of course it was nice to watch Dima Mikulich working and I'd like to point out that he really knows what he does. And of course it was interesting and pleasant to hear not mixed tracks. Such raw tracks with an unstable sound changing every single minute one can say that they live their lives thus having their own special charm.
Interviewed:
Nat Nazgul
Photos:
Nat Nazgul