One can hardly find any fan of German metal scene who is indifferent to Oomph!. In 1989 the band has been among the first ones who combined electronic and metal sound. And even in 25 years Oomph! flies the flag of leadership with confidence in the original cast. Whether due to the prayers of Belarusian fans to all gods, or to the mother wit of organizers 4A-event, Oomph! will finally play a show in Minsk on October 27. The 'Land of Lakes' will be the first one in the coming tour in honour of the 12th studio album release 'XXV' and the twenty-fifth band's anniversary. While all the fans make feverish preparations for the long-awaited gig, we haven't been wasting our time as well and decided to ask a couple of questions to the frontman of Oomph! Dero Goi (DG).
MH: Finally Belarusian fans will be able to attend the Oomph! Show in Minsk! Are you excited about the upcoming event the way we are?
DG:
We are very glad about the fact, that we will play a show in a wonderful Belarus. I always watch documentaries on TV about this country. Owing to the internet we know that we have many devoted fans in your country. We are really full of joyful expectations towards this concert…


MH: Soon Oomph! will be 25 years old as a band. Will you somehow celebrate this event?
DG:
We have already done this with the band. But, of course, the best way to celebrate – is to do it with the fans on the show. That is exactly what we are going to do together with you in Minsk.
MH: How do you think, what fact defines that the band is successful: the term of being on the stage, the number of albums or smth. else?
DG:
Luck, first of all luck. Then come persistence, unyieldingness, proficiency level, the ability to change, fans' devotion, good shows' attendance, openness and love to music…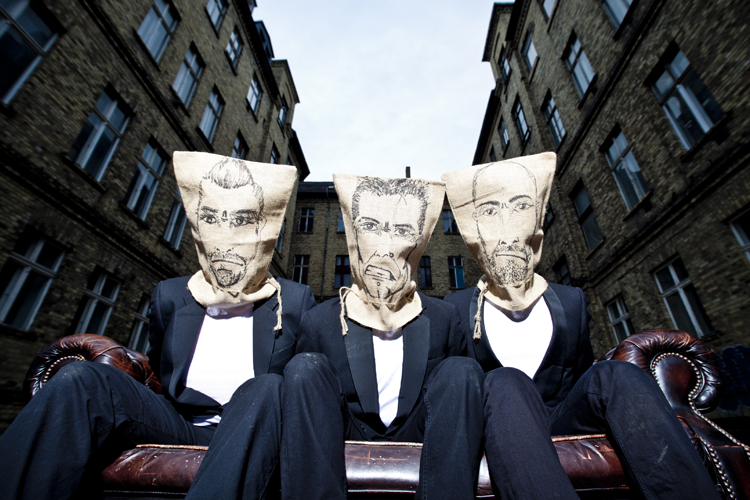 MH: All the songs of the album are in German. Is it a concept or it happened naturally?
DG:
I've realized quite long time ago that the most powerful and truthful way of self-expression for me is using my mother tongue. That's why the latest 4 albums were completely in German. As a small gift of gratitude to our foreign, not German-speaking fans, we've once released "Truth or Dare", so that everyone who is not from Germany, Austria or German-speaking Switzerland, could have a better understanding of our songs. The album has evoked a warm response from our foreign fans and they were very grateful for the translation of our currently the most popular songs in English.


MH: The new album seems rather melancholic and sentimental to me, but very powerful at the same time. How would you characterize it?
DG:
If we wouldn't have called it «XXV» and there were no book with the similar name, it could be called '14 Shades of Black', while dark depths and inner demons of human souls are portrayed in all 14 chapters.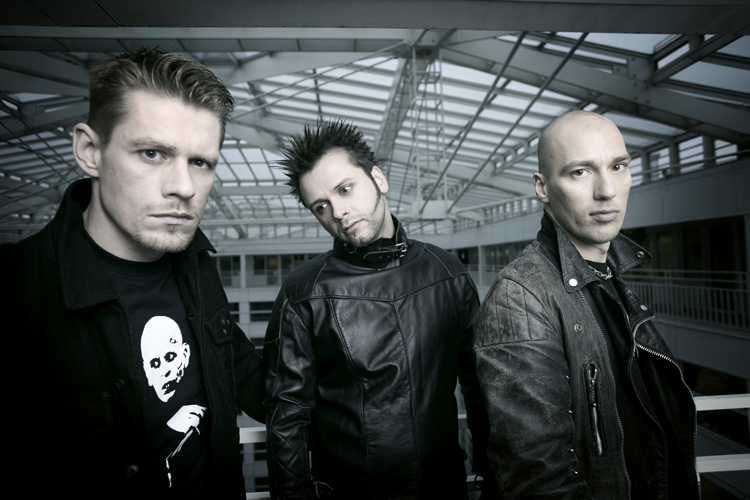 MH: Every new album of Oomph! Is unique and unlike the previous one. Can it be said, that musically 'XXV' is like a result, wish to look back or as usual only the forward motion?
DG:
Definitely forward. To stop means death for us. We think, that there are too many bands repeating themselves for commercial reasons, while they noticed that many fans of different music genres are relatively conservative and flatly reject any changes. We give ourselves credit from way back for the fact we've always tried to reflect our current emotional and intellectual state as honestly and fearlessly as it's possible. I mean, when we were full of sarcasm and irony, like in the album "Des Wahnsinns fette Beute", we played it on music and lyrics; when we feel fury and anger, we make an appropriate album; when we fall into sadness and melancholy it means that the album will have the same mood as well. When you start to put any restrictions on your ideas as a musician in order to please fans and musical media, you start betraying art and yourself.


MH: Does everything you've achieved with Oomph! today meet the things you dreamt of 25 years ago?
DG:
Luckily I've never actually thought about the future and that's why have never set any unrealistic expectations neither upon myself, nor upon my life and therefore I've never went through their collapse. I do my best to influence my life right here and the right now, because the freedom of choice exists for me only where I am.


MH: The modern audience is rather hard to surprise. Don't you have a feeling that with every new album you compete in ingenuity with someone, if not with Oomph! of earlier period?
DG:
To my mind, one as an artist can't avoid the mistake of getting under the pressure from one's or someone else's side, but this pressure is only about to speed up the freedom and spontaneity of one's art. We, as it has been stated before, are trying to reflect our current human and musical level in the most honest way. And, at the end of the day, we would like to keep on our personal growth year after year, the same concerns the music we play.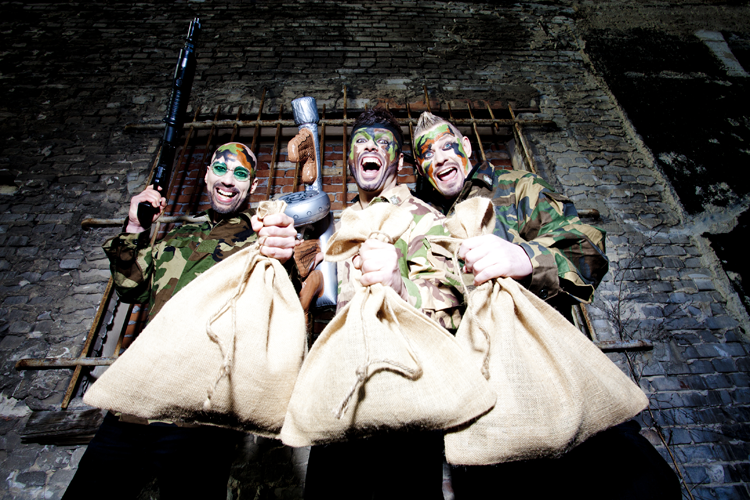 MH: Does it happen that a song or lyrics, that have been composed long time ago but were not included in previous albums, nevertheless can be vivified in the new album? Or is all the material of "XXV" fresh?
DG:
In fact that has been done in this album. Some pieces of music and ideas have been used in songwriting process. We used that good old parts in the actual OOMPH! Context and created on their basis absolutely new songs. It was a very interesting and life-giving process.


MH: Do you prepare anything special for every country you are playing in? What should Belarusian fans wait for?
DG:
No, that would be too much and even weird. Musically all the countries are equal for us. But the response to our music can be different in the most cases due to the cultural differences. This is always an adventure that we meet with pleasure. And we, as it has already been said, will be glad to meet Belarusian audience, renowned for its temperament and indomitable euphoria…
Сохранить