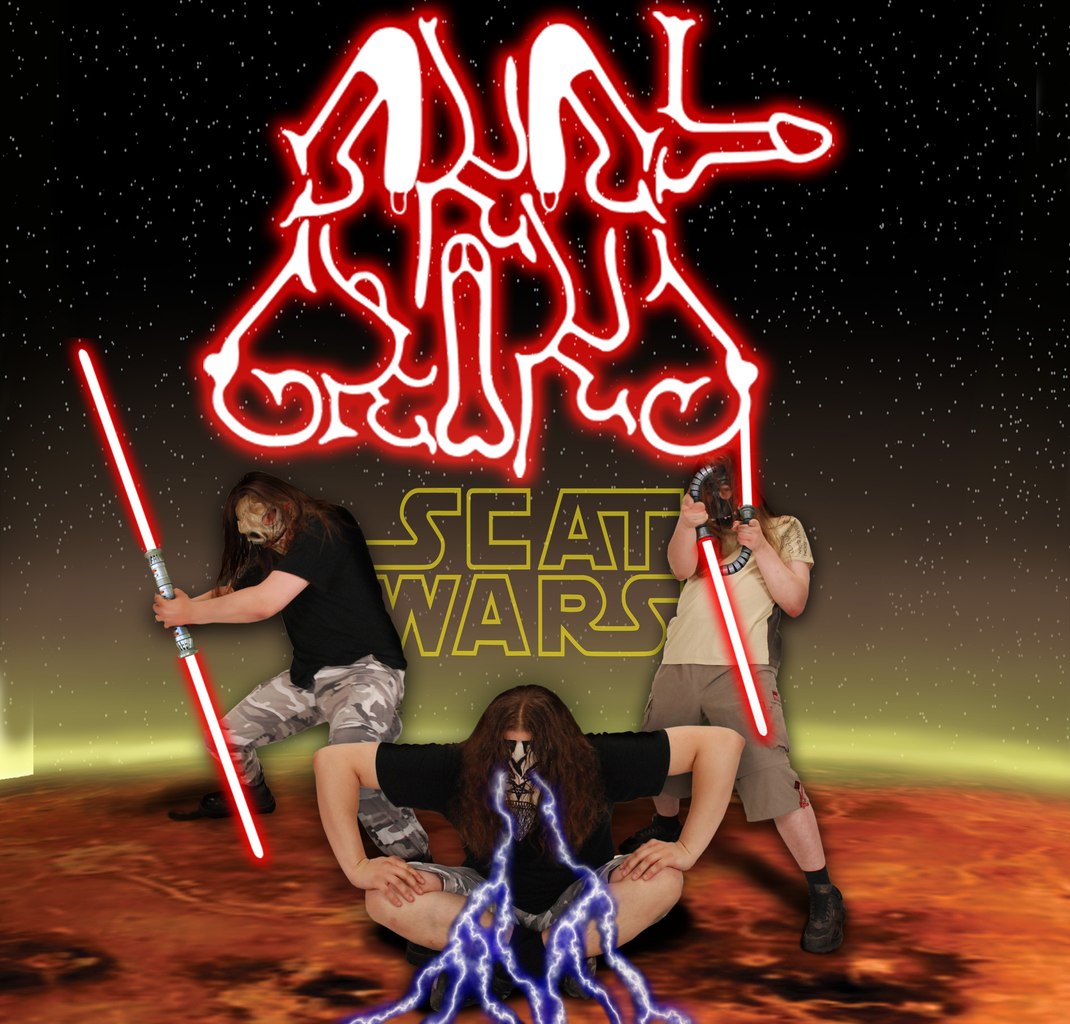 What are the reasons for Anal Grind's moving to Moscow? What prospects does the band have in this city?

Vile:
One Belarusian celebrity had been outraged by the fact that our band has the same initials as he does.
Sexton:
In order to give this person peace of mind we've got the f**k out (left – author annotation) of Belarus to earn as much as this person does.:)
Cuntfan:
What concerns the prospects in Moscow: if you have brains and if you can find your arse with both hands you'll kinda have them:)

Recently you've taken part in Old School Extreme Metal Fest in Netherlands. Share your impressions!
Vile:
Aaaaauuuuuiiiiiiiiiiiiiii – to cut the long story short.
Cuntfan:
In general: tasty beer, cheap food, excellent sound and festival organization. Sheer positive!
What's the difference between the audience in Moscow and in Minsk to your mind?
Sexton:
I won't avoid crappy old joke but what's the difference between ducks? The answer is somewhere there :)
The next autumn Anal Grind is having a mega tour in Mexico and we congratulate you by the way! How do you see it all? Do you have any chance to astonish the local freaks?
Vile:
Whiskey.
Sexton:
Plane.
Cuntfan:
Airport.
Vile:
Tequila!
Sexton:
Burritos!
Cuntfan:
Puke-os!
Vile:
Blood shit-os!!
Sexton:
Putas!!!
Cuntfan:
Muchachos-fuck-os and further waste:) What concerns astonishing – we'll be f**king astonished ourselves :)
Do you have any news regarding the new material? When should we wait for the next CD-masterpiece?
Cuntfan:
Soon. Hold on a bit and we'll jerk off to the full.
The current image of the 'ideal girl' in the social networks is the following: fitness chick posting pictures of food, bed and toilet. Can it change to posting exotic faeces, foreign resort cam shots and aborted embryos from major sponsors?
All together:
Yes!!!
The most romantic place for a roll in the hay? Train, observation wheel, cinema, dressing room, toilet?
Sexton:
Probably the toilet of observation in dressing room, which is situated in the cinema of the wheel train. :)
What should the audience on December 6 in Minsk rock-bar Doodah King wait for?
Cuntfan:
We'll bring a tub of fried clitorises.
Vile:
A bucket of dried anuses.
Sexton:
A basket of cookies made of vaginal yeast.
Cuntfan:
A briquette of smegma from the Moscow suburb smegma cooks from sperm factories and will demonstrate the fourth DICK of our band.
Vile:
So bon appetit to everyone!
Interviewed:
Fiendharon