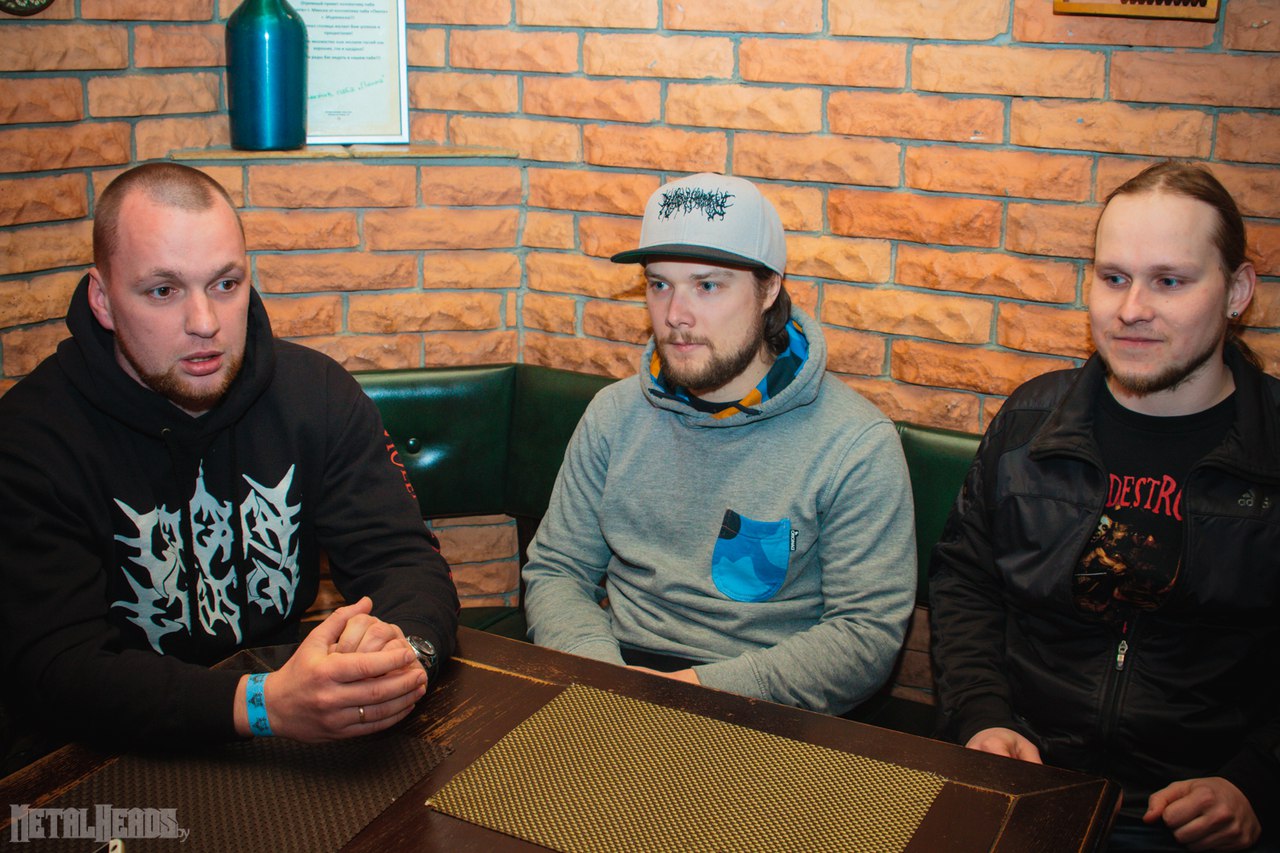 The main question. As far as I know you don't drink alcohol. Why not? Since metal fans like 'filling up' before the show.

We want to be as concentrated before our performance as possible in order to avoid any kind of distraction from the brutal process. By the way there was an unpleasant incident we'll tell about only when the light is out and the recorder is off.


Which transport did you take from Gomel?

Private carriage, I mean minivan. Initially we planned to cooperate with Vein of Hate, but sudden problems forced us to go separately.


By the way we've noticed that Gomel bands travel to the capital only by minivans.

The truth is that we just don't like trains. One can meet any trash there that wants to grasp one's dark philosophy so one has to spend at least 3 hours on it. Do we need it?


A couple of words about the band: secrets, mysteries.

Has been formed in 2008. Following ancient traditions in metal bands there's practically no one from the initial cast left. During our short career we've replaced 4 drummers, 3 guitar players and several bass players. In general staff turnover is bigger than in McDonalds. The discography contains two albums. The first one was released in 2013 in Czech Republic, the second one has been recently released on Spanish label.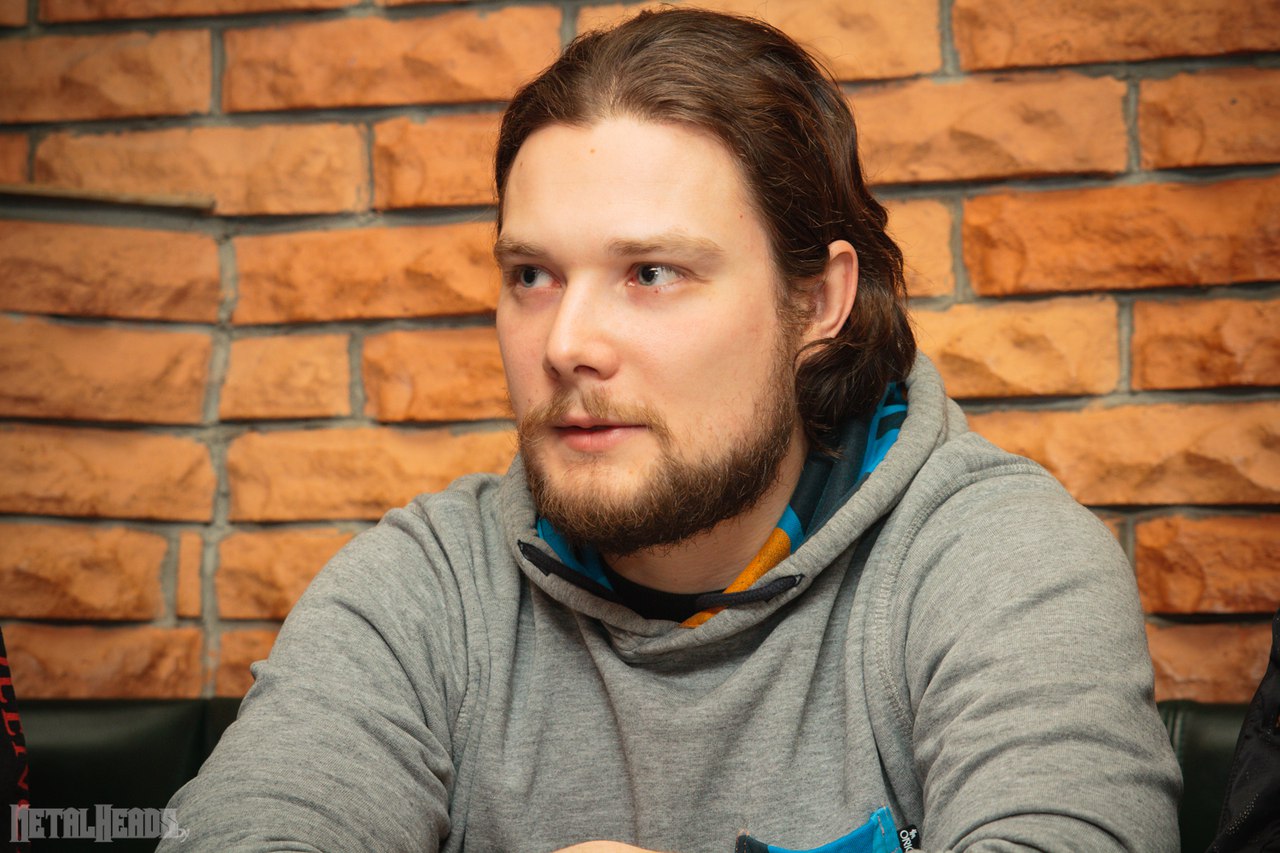 How did the Spaniards get to know humble Gomel guys? Have you been looking for their contacts for long?

Quite the contrary: They found us themselves. We've downloaded our album's promo on the internet, they listened to it, mailed us and said: bienvenida!!! We've had other offers as well, but this option seemed to be the most interesting one.


Which role does the Spanish label has in promotion of Belarusian band?

In fact the same the other organizations of that kind do: they try to fill the whole musical space with our CDs so that one could hear Bradi Cerebri Ectomia out of each grindcore-iron. This result can be achieved through the exchange with labels worldwide. For example labels actively cooperate with Indonesian metal musicians.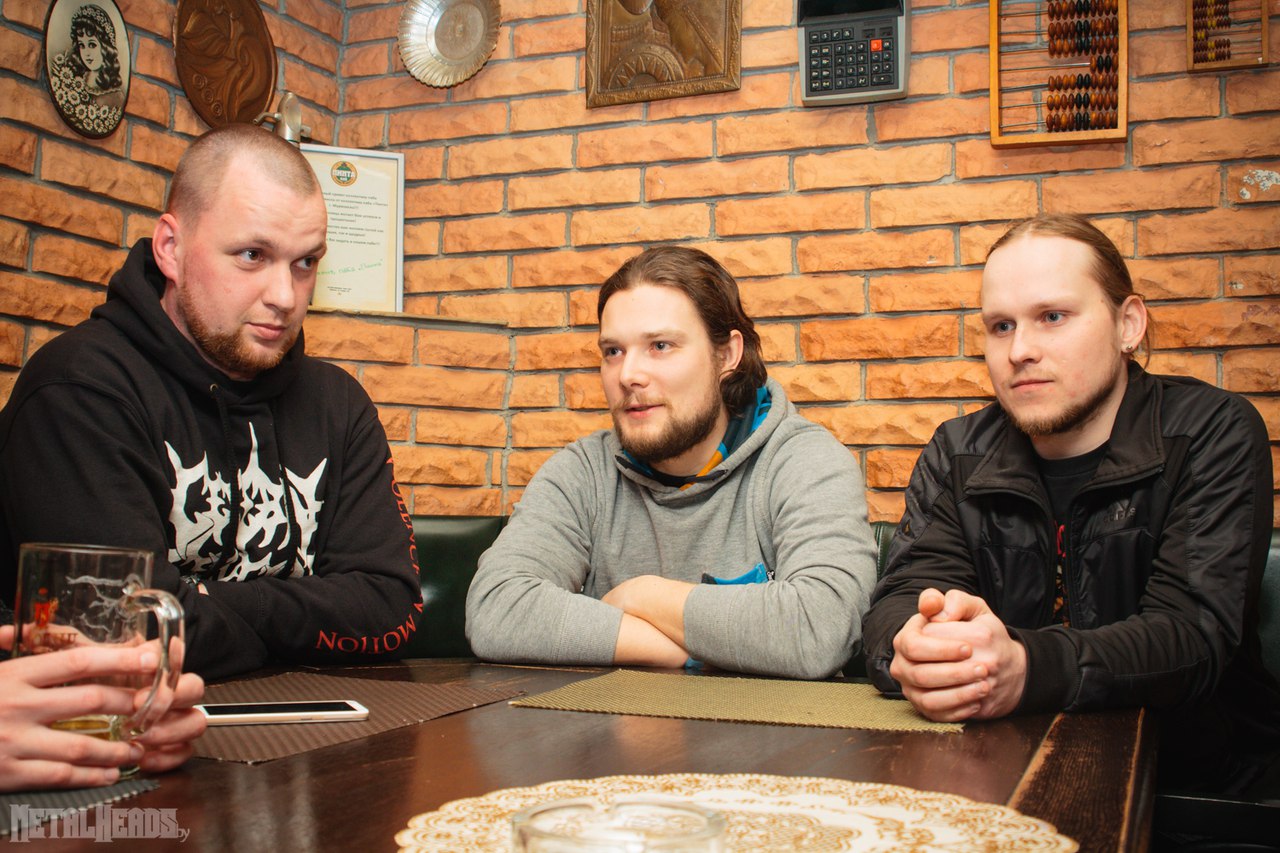 Why is there a huge hole in the promotion of music to the listener in our country? The organizer of today's concert Alexander Gajdukevich is a musician in the first place, but he has to organize shows.

Probably he has to do it since no one else does. This is direct consequence of poor interest in this topic people have.


How is the name of the band translated?

Ahhhh, interested, right? In fact everything is simple: bradi cerebri ectomia means rapid brain removal. The term as well as many medical words is borrowed from Latin. In general our basic philosophy is connected with mental disorders and other terrible diseases, so such phrases are acceptable for us.


What's the main idea of your lyrics?

The concept of our lyrics is imposed the main conceptual goregrind principles. The main rule says: no lyrics!!! The point is in juicy and growling vocals, flavoured with furious music that a little bit screws one's brains out. What's the point in composing lyrics that no one hears during the show? We perceive vocals as the fourth instrument.


Where has the famous Gomel metal crowd gone that used to kick asses of metalheads from Minsk?

It's gone without promises to come back. Internet ruined everything. People doesn't want to meet outdoors anymore. Many of the 2000s generation grew up, became fathers and mothers and there was no one to replace them. The chain is simple here: adults don't need metal anymore, young people don't need it yet and there are no people able to foster love for metal in minds of the younger generation.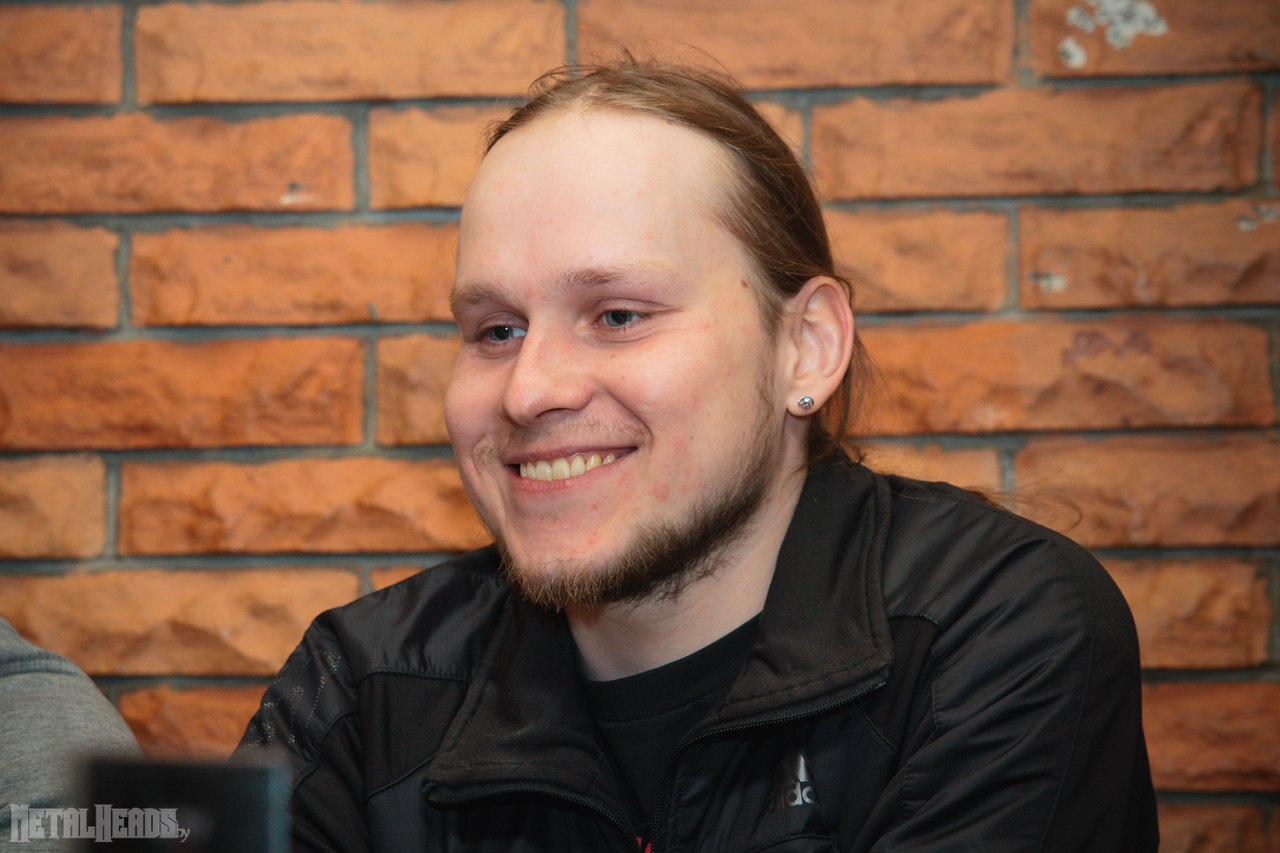 How does illegal music streaming affect the attendance of concerts?

Directly. Our people are used to freeload, so they have no wish to attend shows, buy merch and CDs. Such idea is extremely uncommon for Belarus. In surroundings where propaganda of pop and hip-hop is very active on TV it's hard to grow up young metalheads. Probably they want to become ones but just don't know what to do.


How many concerts do you have behind? Did you go abroad?

We plan traveling abroad in the nearest future. We play in Belarus quite often. We've already visited many events including Metal Crowd. Audience meets us well: parties like for the last time.


Any plans for future?

As you've already noticed we plan to visit Europe, play a couple of cool gigs, release the third studio album. There is an idea to make a split with our friends whose names we can't reveal yet.


Well, wish you success and prosperity!



Interviewed:
Alexander Kurlyanchik
Photos:
Inga Max