MH: Hello guys! Thanks for letting us have you for an interview. The only thing that makes us a little sad – that it has to be written unlike your recent one for Crazy Clip TV in a bath. I had to watch it twice since it was kind of hard to concentrate on what you were talking about. ;) So I'd first ask what about another try when you come to Belarus and arrange an interview with some crazy concept? And if what kind could it be you think?
Nik: Of course! Answering the questions while doing a bungee jump or under water maybe?
π: How about reading and answering the questions backwards?


MH: We're not done with crazy stuff. End this year was also remarkable with your album Thornstar. And here comes your top 100 reactions to Lord of the Lost. Can you say that 2018 was crazier than the previous years? (Concerning stuff you make, the way you make it or some other way)
Nik: 2018 wasn't less crazy than the years before, but it was a big step forward for the whole band as well as for every single band member. We got loads of new impressions and experiences from the making of Thornstar and during the time since it was released. Especially the countries we travelled for the first time gave us a blast! – We saw much more of this planet, than many people will ever do.
π: Every year has been a really crazy one so far, but in terms of achievements, places we've seen and played, the work we put in and all the love we got from you guys all over the world, 2018 really was a big milestone in our careers.


MH: How did you come up with the idea for this video?
Nik: It was an idea of Chris, who asked some friends for their opinion about Thornstar.


MH: Do you read comments or reviews for each new release of yours? Are there haters around? How do you cope with this?
Nik: Some of us do, some of us don't. It doesn't matter what you're doing, not even if you're making music, there's always somebody who doesn't like it. So there may be some haters too, but we don't care about them. You can never make it right for everyone.
π: I'd be afraid, if there weren't any haters. This would mean that we please everyone, which vice versa would mean that wouldn't be doing things our own way.

MH: I loved your greetings you recorded for Belarusian audience for your first show in Minsk February 28. You described the eternal need of Belarusian people to be geographically identified. :) What would you like your first visit to Belarus to be like so that Minsk and local audience won't stay another checkpoint on the map but will create its identity in your mind? (Can be a great hint for your fans' flashmob.)

Nik: Just show us how Belarusian people are going to freak out and let's have a great time together!
π: Circle pit! Circle pit! Circle pit! …But please watch out for one another!
MH: What about shooting a video clip in here? In case you didn't know – Rammstein already did orchestra and choir recordings in Minsk for the upcoming album No. 7.
Nik: The internet tells us there are many beautiful places in Belarus which would be nice to have them in a video! Of course, we don't have the financial means like Rammstein to do things like this… but hey, never say never!


MH: Let's finally talk about your music. :) I think your latest release Thornstar has it all to be the first work of yours to get acquainted with for someone not familiar with Lord Of The Lost. And what do you think?

Nik: Thornstar has become an album with a very broad spectrum of music, lyrics and sound. It has many different influences from several genres and a big touch of the 80's sound. Maybe that makes it more accessible for some people, but that was not our goal. According to us you can hear every of our albums to get to know us.
π: I think Thornstar is able to please various musical tastebuds, since it derives influences from so many genres of music. Apart from that, I think a lot of people (myself included) listen to music to cope with emotions they're having. Lyricwise Thornstar deals with a lot of different emotions, feelings and situations that might be comprehensive to the situations our (new) listeners find themselves in.
MH: To my mind the power of art lies in that it can be a revelation even to the author. What did you discover about yourself after having finished working on the album?

Nik: Everyone of us was deeply touched of the mythology of the Pangaeans. Of their rituals, their way of life and especially of their view about the world, the universe and the context of everything.
π: I discovered, that even your highest expectations of the reception of your own art can be exceeded. Not even in my wildest dreams would I have thought, that we will be able to play in countries we've played in 2018 and will play in 2019.
MH: What are you proud most of all on Thornstar and why?
Nik: It's the overall result we're proud of. It was a lot of work but not less of fun to discover and research all the facts about the Pangaeans and that mythology, to put it all together and to pack it into music. The whole process of researching, songwriting, recording and doing the artwork was so full of creativity – we're just overwhelmed by ourselves and will never forget that time!
π: Also the overall result for me. I mean, 6 months isn't a lot of time, in my opinion, to write, produce, record, mix and master an album, that features 20 songs with an addition of 10 acoustic versions, accompanied by a documentary and all the artwork we, or mainly Chris I should say, did for it. Although it was a stressful time, we grew so much as a band, moreover as friends, while creating the best album we ever did… so far.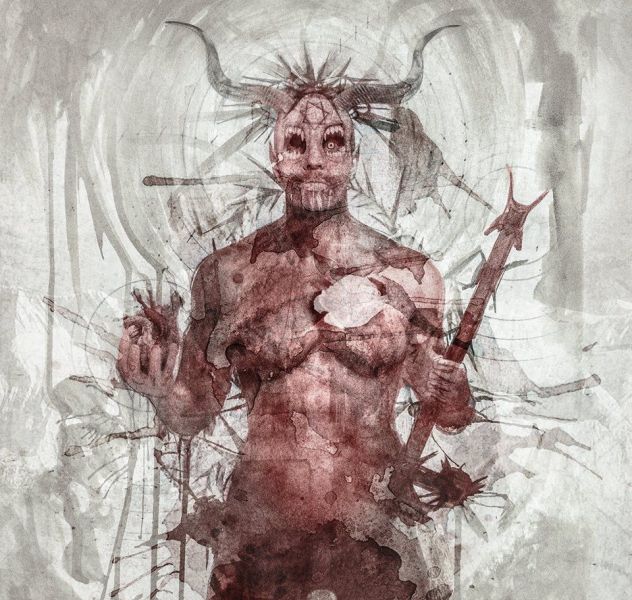 MH: Your live YouTube channel TV Of The Lost is so much fun! And the production is really good for a vlog. Who's in charge of creating such magic or are you all just fun guys who act for the camera the way you normally do?
Nik: We have a camera operator with us who's around us at all times on tour and films everything we're doing. Everything you see in TVOTL is 100% us.
π: No script, nothing planned out. What you see is what you get.


MH: It's kind of a tendency nowadays that many famous bloggers on YouTube start singing career. Haven't you thought to make it vice versa and set up your own personal blogging career now? Not necessarily about music. (What could it probably be about?)

Nik: We're musicians, no bloggers. All we want to do is making music as we like it.
π: We already post a lot of stuff on social media besides music. Doesn't that already make us bloggers in some weird way? Or aren't you a blogger until you make a disproportional amount of money with one post?
MH: If you could reverse the time and record someone else's album before they actually did it, whose album would it be? :)
Nik: Metallica's St. Anger. With a snare drum, not with a garbage can.
π: "Appetite for Destruction" by Guns 'N' Roses, just to play through Slashs setup at that time.


MH: What's more exciting – playing at Wacken or for the first time in Minsk? (Watch out guys, the right answer is right there ;) )
Nik: We already played at Wacken, but we didn't play in Minsk yet… So, what do you think? ;-)
π: MINSK.


MH: I ran out of questions so now you'll just finish my phrases, OK? :)
- Okay.
MH: The show goes wrong when…
Nik:… we have to cancel it!
π: …there is a T-Rex showing up.
MH: If I had to choose between talent and technique (concerning instruments and vocals), I'd choose…

Nik:… talent. … and technique ;-)
π: Technical talent is always a plus but technically, talent beats technique, right?
MH: When I fuck up on stage I…

Nik:… just continue doing the show!
π: …laugh it off and keep going.
MH: A perfect day on tour looks like…
Nik:… almost everyday of this Thornstar Tour 'til now.
π: …what he said.
MH: The most boring question in this interview was…

Nik:… - Didn't find it 'til here.
π: …what he said.
MH: When you want to listen to some good music but already learnt all the songs of Lord Of The Lost by heart, listen to…

Nik:… the songs of the Lord Of The Lost Ensemble!
π: ...it on repeat.
MH: To get prepared to rock on May 14 all the Minsk audience should…

Nik:… stretch and warm up their bodies, prepare their hands for clapping and train their voices for singing and screaming!
π: …should make sure that there stamina is on point. You'll be in for a wild one!
MH: Thank you guys once again for your company! See you soon in Minsk! Stay metal :)
Interviewed: Gella Inspired
Photos are taken from the official Facebook page of Lord of the Lost
Cover photo: Sutter Tobias