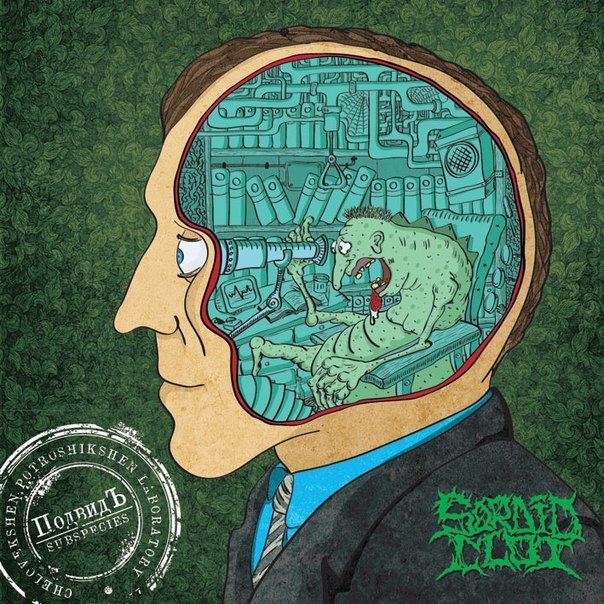 We greet the cult grind-core sloggers from Bryansk! Tell us what are busy with at present and which news from SORDID CLOT can be heard?

Hello. At present we are working with a new material that sooner or later will be released. All the progressive mankind compressed their 60 sphincters looking forward to this occasion.
Your first visit to the hero city Minsk was in 2007. And that was sheer craziness and drive! What should people wait for this time?
So much time has passed, damn it, but it seems like yesterday. Yeah, the gig was extremely emotional and since it was our first visit to Minsk it left lots of good memories. I think that this time we should get ready to not less positive and festive atmosphere. We wait for everyone at the gig: young and old ones. For people who have troubles with dust and sand pouring out of somewhere we'll have on the left of the stage a small table with special corks, so they may be used as intended. Of course the corks will be environmentally safe and will contain a useful part of minerals with extremely necessary nitrogen compounds.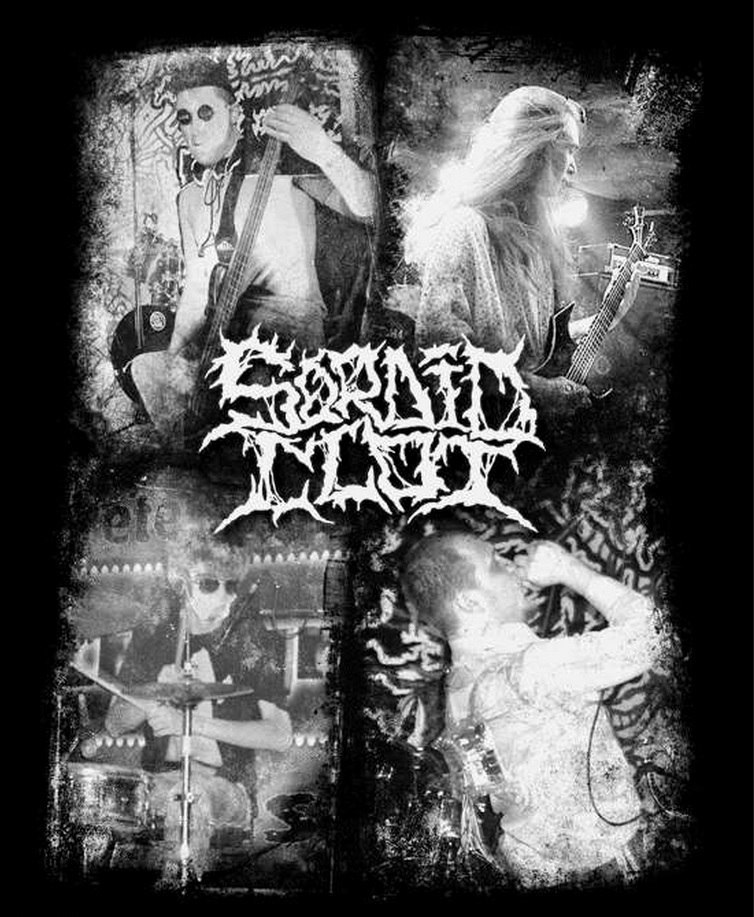 How is your talisman frog Valera? Family-kids-work or did he manage to become a rock star?

During the latest several years he is getting more and more into meditation, but when it's time to open chakras… the time to do it just comes. To open one's chakras is not the same thing as to eat the whole jar of squash spread. Here one needs an individual approach. When it's getting dark one can see the slightest purple glow in the vertex area. But what am I talking about? Sorry I digressed from the topic.
The original performance of SORDID CLOT band involves not less original lyrical part. What writers have affected your works?
The list of favourite authors is long and is replenished with new names each year. Absolute titans are: Sorokin, Elizarov, Mamleev, Prigov, Platonov, Bukovsky, Limonov, Pelevin, Erofeev, William Burroughs, Masodov and many others. If we take those who recently impressed, here I can name Littell, Malaparte, Celine, Franzen, Prilepin, Kobo Abe. Of course there are more and there's no sense to name them all, while literature can't be covered in a couple of words when there's desire to tell a lot.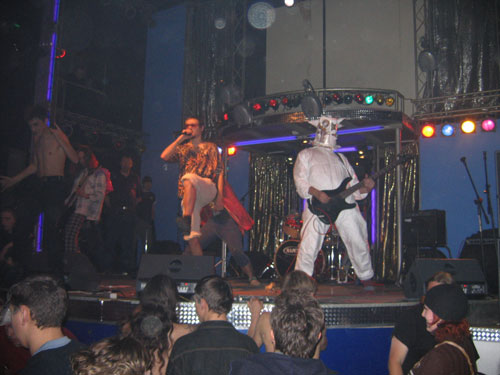 Degradation of a certain social class is visible to the naked eye. Having an access practically to all kinds of Universal knowledge the majority prefers to put 'likes' to cats losing the most precious thing they have – time. What are your predictions about the future of our planet?

The predictions are great in fact. The accelerated population growth and mineral resources depletion will result in whether to abundant nuclear ashes on the significant part of the Earth's surface or will trigger the accelerated self-destruction and after that the next ice age will wash away the rest of civilization like dandruff. The old mother Earth will recover poise in order to feel the itching for incipient parasites soon.


Are there any grind fests in Bryansk?

Yes, except for local gigs we have two theme events 'Grindovoz' and 'Death Grind Fest'. They are held not quite often but nevertheless within the framework of these events many good bands played in our parts. We'll be glad to see in Bryansk representatives of Belarusian grind stage.
Together with SORDID CLOT we'll see in Minsk two more bands from Bryansk called S.C.A.T. and DECIBEL CHAOS INJECTION.
It seems to me that soon we'll set up the main grind core Russian capital!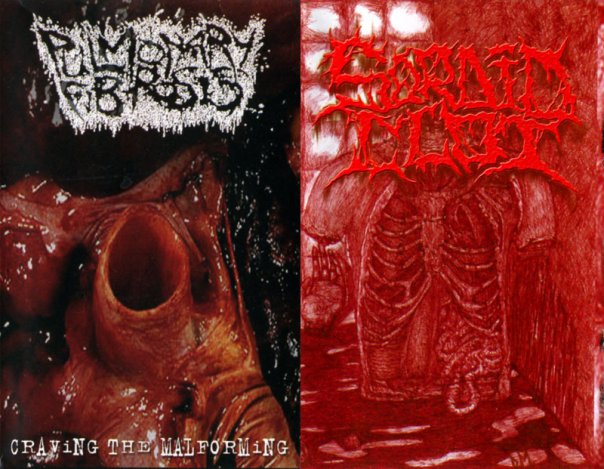 Tell us about the plans of grind 'landing force'? No hostages?

That's right, but the list is not complete) All the bands spread a peculiar sound stink that I hope will be appreciated by the lovers of musty brawn. Don't miss the opportunity to shake the ass to rollicking riffs.


Wishes-greetings-appeal to your fans.

We wait for you at our show in Minsk! Viva la zhabgore!
Interviewed:
Fiendharon