MetalHeads (MH): Vojstrau has recently appeared in public. But the band has a rich history behind, will you tell us smth. about it?

Oleg: One can say that I've just changed the name ... First (in 2008) we gathered with friends under an English name and decided to make noise. None of us could play. We played our first gig in 2009. Well, and then we transformed into Varta. But if you write Latin "Varta" – you get the name of Polish batteries. We didn't want to be batteries so we decided to add some characters (namely "h"), changed "V" to "W". But then it turned out that this word existed in other languages that have nothing to do with Belarus. For example, there's Warta town in Poland, Lodz and the rivers flowing there are called Warta and Warthe. I was a bit upset about this and decided that we must either endure or change something. We are kind of famous among the locals. And if the story goes like this: a dude from another country surfs on the internet, comes across my band and likes (or not) our music; he looks at the name, googles it and finds the city in Poland. What do I need it for? Right? I strongly doubt the dude goes on googling and translating stuff but just gives it up.
After "Azure Lakes" I started asking fans about a new name. Most of them said that it wasn't necessary – it was OK. Still, after the final collapse of the band I realized that the band (as a community of more than one person) – isn't about me and I decided to change everything (including the name). Once I helped a friend with a scientific work, which dealt with the ancient Belarusian language. Among multiple dictionaries I came across the one by Nosovich (Dictionary of the times of the Russian Empire) containing various interesting words. I wanted to choose a word that more or less could be written in Latin letters but still would be ours. Neither Lithuanian nor Polish nor Ukrainian, but ours. I was sitting and sorting through the words and came across "vojstrau" (an archaic form of the word "island"). And I thought: "Well if I'm the only soldier in the field - will be vojstrau".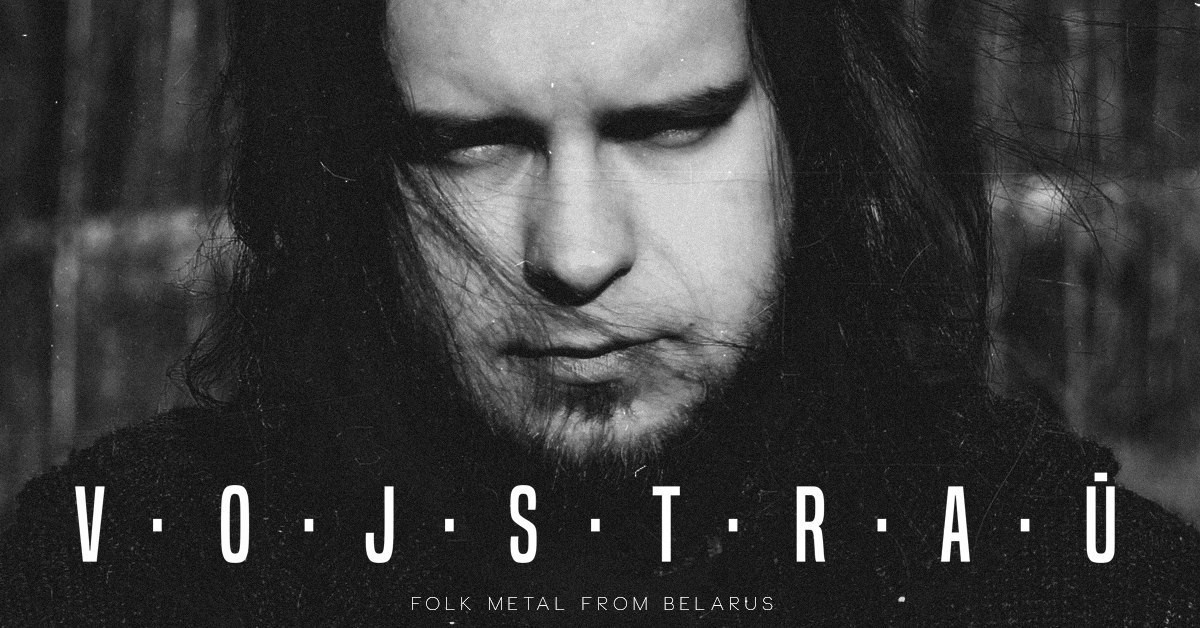 MH: The official date of founding Vojstrau?Oleg:
December 2015.
MH:
Did you work on the album before the title change? Or was it the title change that pushed you to work on new material?Oleg:
No, I've already been working on it. The goal is to make music. What's the difference how you're called?
MH: How much time did it take to write an album from scratch?Oleg:
A year. If we take into account production and other moments it will be about a year.
MH: The album was released pretty quickly after the new project had been set up. It takes about 5 years if we talk about many bands in a similar situation. How do you think, does it make sense to take more time or is it better to release an album as soon as possible?Oleg:
It depends on the skills of the musicians both as performers and composers. It depends on the way they interact with one another as well, who's in charge in the band. To my mind democracy doesn't work within a band. The main thing is the wish to compose music. One should have free time for it. Did you make a track? Now everyone needs to listen to it, estimate and work on it.Then rehearsals. Often during rehearsals, people come to any conclusion. Like it happens when people work on one song for a long time and then just throw it away. It's all individual. Everyone does it one's own way.
For instance I didn't end up with a song at once as soon as I've changed the name of the band. I already had some songs. Some I wrote when I worked on the album like the first track, which was done when the whole album had been finished. I got the idea when I had a vacation. Going by Velebit mountains in Croatia I decided that this song must be on the album. I contacted with the guy that helped me with guitars – Vitaut and said that we had to record it.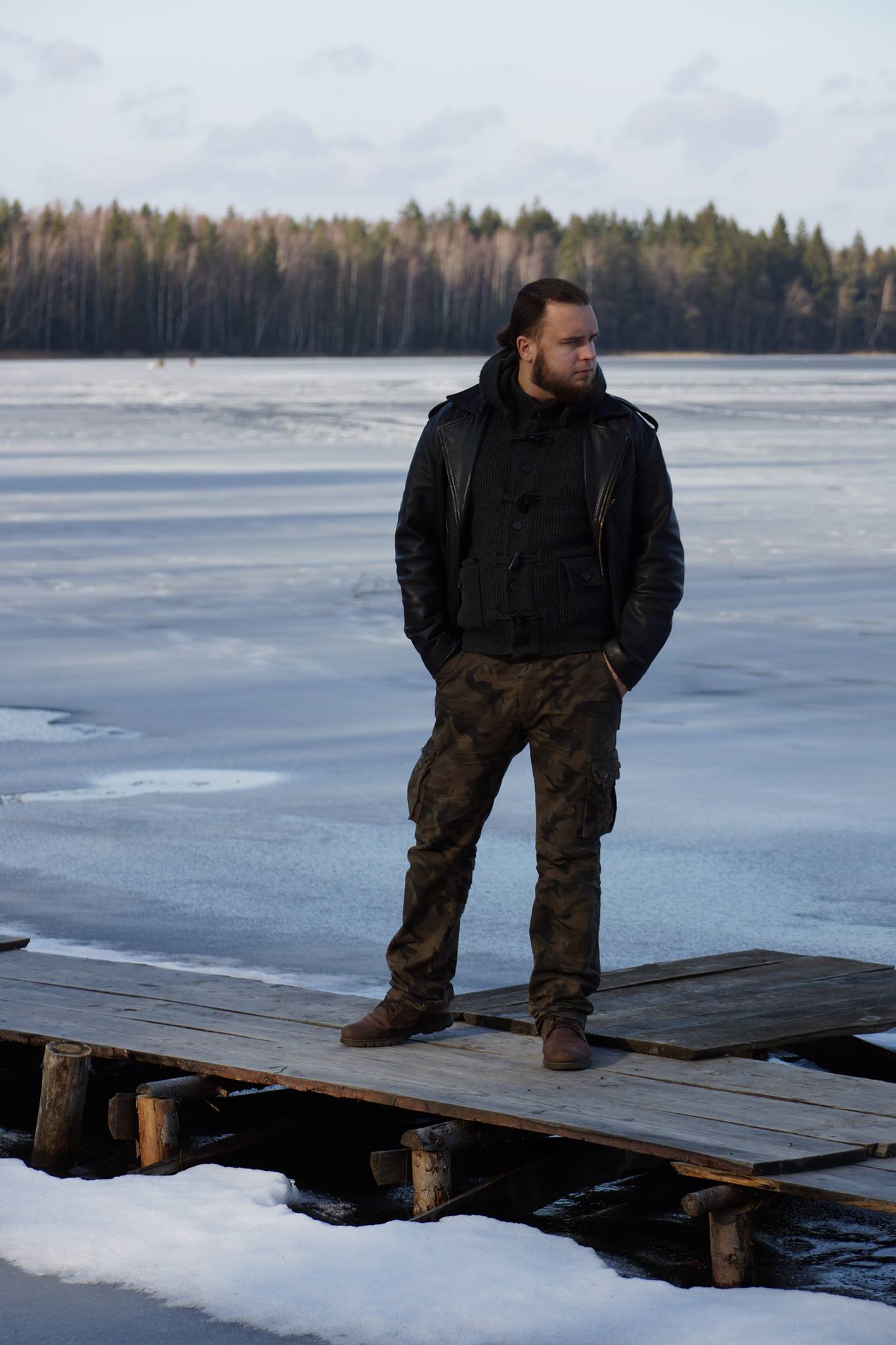 MH: You defined yourself as folk pagan. But I didn't expect to hear joyful pipes and other whistles, though was surprised in a good way with the atmosphere that is closer to black rather than folk.Oleg:
In fact there are no pipes and whistles – it's all guitars and keyboards. The only acoustic thing there is acoustic guitar. I think I play heavy metal. You know, one needs to create a beacon for people to let them know what they're looking for.
If we take
Primordial
, for example, what music do they play? But people put many different tags to their music. One more example from Britain and Ireland –
Mael Mórdha
. Folk metal. But the music is sad, about the Irish people's fate. Or the Scandinavian band
Thyrfing
. First they played joyful music, then shifted to melancholy. They practically abandoned mythology and now it's folk-oriented black metal.
Let's look at the other angle. If we take our folk – when you turn on the random song you hear some grannies (or not grannies) singing. And it's not fun if it's not a chastushka [
short humorous folk rhyme song: translator's note
]. I don't claim to be authentic or true Belarusian folk metal, but I like being inspired.
MH: Many musicians took part in the album's recording.Oleg:
True. I'm not a multiinstrumentalist. I can play nothing but organ. Well, I can play a bit pipes, know smth. about guitar. I know how it all works, can write it all so that one could play it. So to say I write a song and give it to the other saying: "Do it like normal people do, please." It turns out that the music, lyrics and vocals are mine. It would be much easier and faster if I could do everything on my own.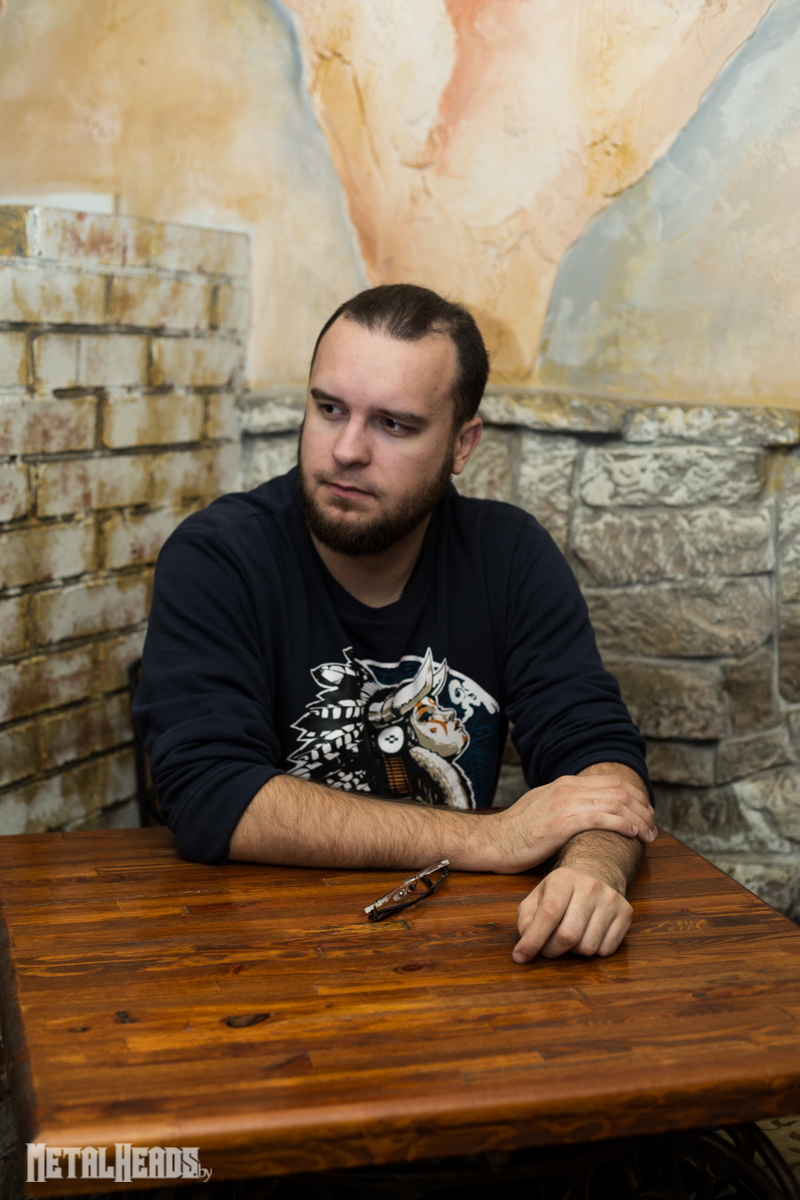 MH: Are all the musicians local?

Oleg: No. Drums were on the guy from Moscow. The other guy from Russia helped with the sound, and the rest are local. Sound engineer, my ex-keyboardist Genadziy Kharitonov (by the way he has recently released "Curse of the Rising Star" (Blaine Rohmer) – atmospheric black that is done by him alone as well). Vitaut Kashkurevitch played guitars. Sure I took part too, we discussed stuff together. He's a very smart guy and listens to the same kind of music. To cut it short – he knows the thing. So he more or less understands me, even created some new tricks. There are some things invented the other musicians: "I made a solo here, will it do?" I listen and realize that it will.
MH: Were there any fun stories alongside recording the album?
Oleg: No stories, and that's the disadvantage, you know. There's no drive since there was me and my computer. And people I sent my material for the final work.
MH:

The

most

prominent

song

for

you

?
Oleg: I like the first track, it's the favourite one. But I like all of them, they all are important and emotionally filled. But the most bright one is Dundara zorny. It's connected with my impressions from Courland Lagoon in Lithuania. The cold stormy Baltic sea on one side and Courland Lagoon on the other side – a quiet lake. It's very cozy there. You know, there's a saying – "God lives in Belarus". It's a bullshit. He lives there.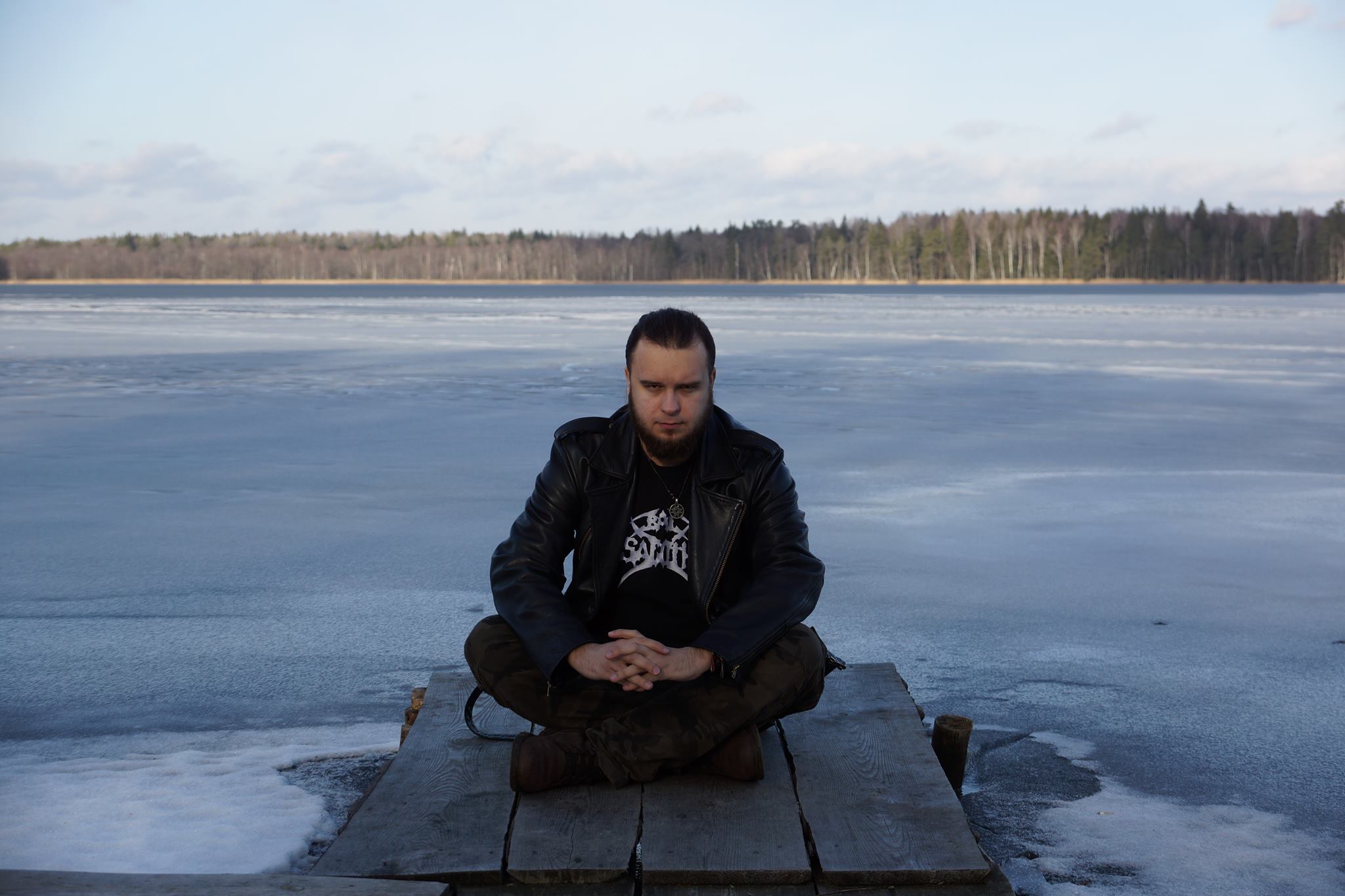 MH: So nature is the major influence for you?
Oleg: Sure. I'm inspired by different ancient stuff as well. I don't want to mention any pagan gods since to my mind there were no gods and worships that time. Humans cared about clothes and food more. It can explain why folk is gloomy. Because there was no fun.
MH: You drew the cover of the album yourself. Why?
Oleg: DIY or die, to cut it short. What's the sense of paying smb. for the things I can do myself?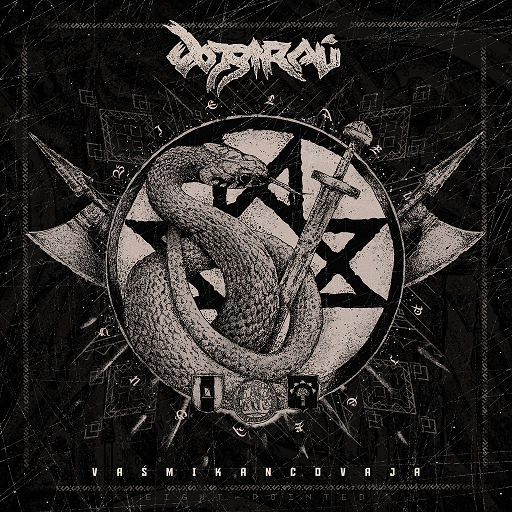 MH: Why snake?
Oleg: Snake? Because I like snakes. And because that once there was such cult. There's a legend about the king of snakes, for example. I was thinking about the album and drew the symbols automatically. There's an octagonal symbol I like a lot.
It wasn't that frequently used before despite it has been always with us. When you come to a post department – here it is, enter the trade union house – here we go again, come to Dudutki – see it, etc. It's an ancient symbol that's why I decided to use it.
MH: Will you release a CD?
Oleg: Maybe. Now I'm negotiating with some people, and when we settle this question I'll publish the information on the internet.
MH: Are these people you're negotiating with from the locals?
Oleg: Yes, they are, which is prominent.
MH: And is the booklet ready?
Oleg: No, I'll finish it as soon as the situation will be clear. But the lyrics are already being translated to English.
MH: Wouldn't you like to record an English version of the album?
Oleg: No, one needs to record and mix it all once again, why? I thought about it like a kind of off-top, but not for the whole album, just some tracks. And if it would be done by someone else.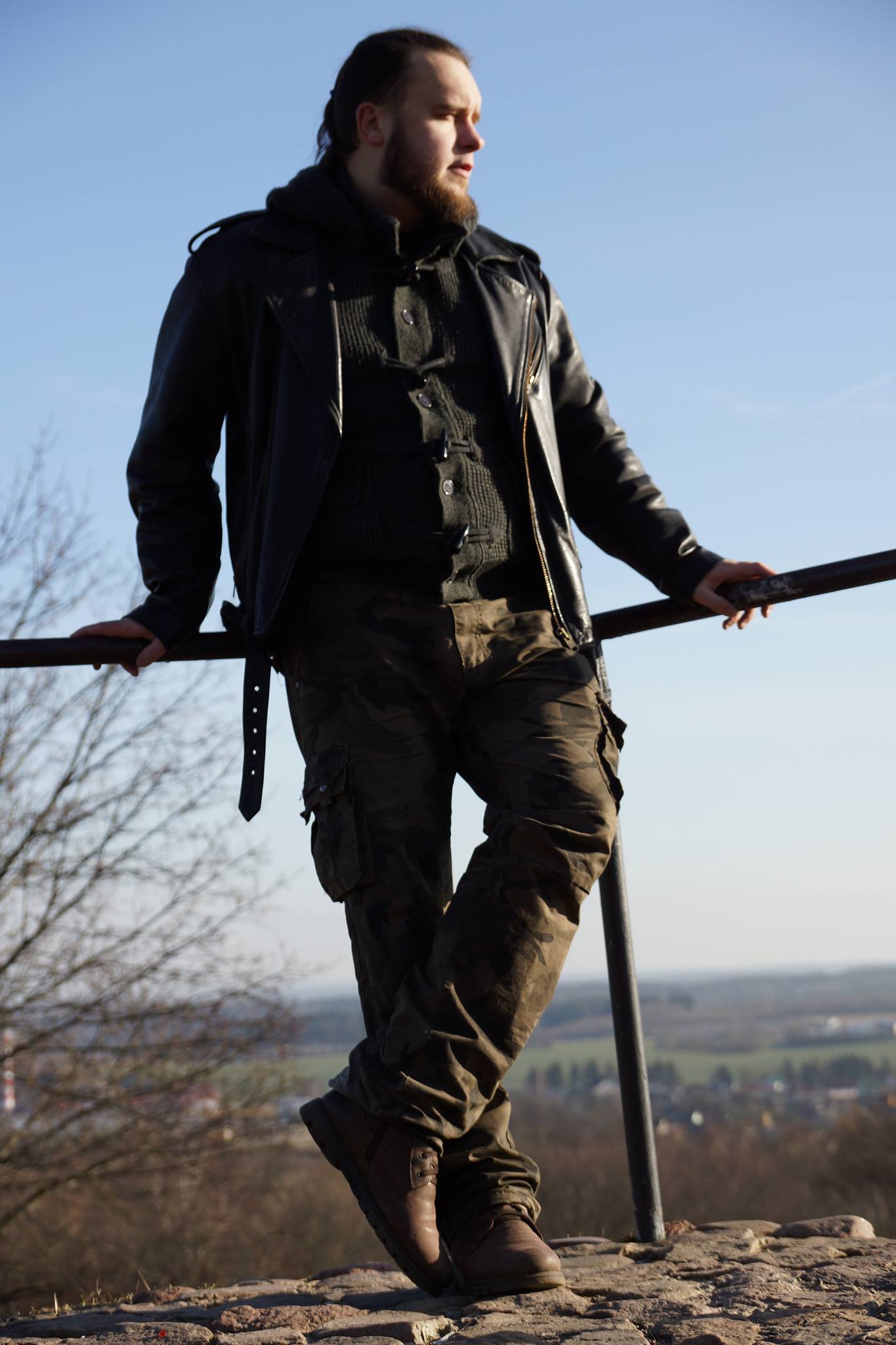 MH: Now you can compare being in a band and on your own. What do you like best?
Oleg: Of course it's easier in a band when all the musicians are close to you. When they are your friends, understand you and it's nice spending time together. If you deal with some unfamiliar people the only thing to hope for is their professional skills or their ability to understand you. But you have to teach them and say what to do. That's the problem. But in fact that's only the name that has been changed. Other
things
work
the
same
way
.

MH: Do you concentrate on your project VOJSTRAU completely or plan any side projects?
Oleg: It's all about the money and free time. If I could do everything myself – I would. I think everyone would like to have such abilities and resources, which would result in tremendous amount of musicians. If I have an opportunity – why not? But I'd like to concentrate on this project completely. I want to make lots of things but make them good at the same time.
MH: Your plans for the nearest future?
Oleg: Making music. Maybe I'll gather a band again. There are people that want to play live. Despite I like making music more than playing live, I kind of miss live shows. Playing live is cool even if your audience consists of 3 people.
MH: Really?
Oleg: Yes. Once (with Wartha) we were waiting for Andrey in Saltaim. When he came we started… playing for Andrey and the band Forodwaith (respect to the guys). Sure, there were some more people.
What concerns plans, I want to record and release stuff. That's my goal.
Interviewed:
Nat Nazgul
Pictures are provided by
VOJSTRAU
Сохранить
Сохранить
Сохранить
Сохранить
Сохранить
Сохранить