The favourite band's show is always an exciting and expected event and people know who should be asked in order to make it real. Here the magic word 'organizer' can be heard. The representative of the Wake Up! Agency Ivan Vasiljevich provided our portal with the unique opportunity to look at the event with the organizers' eyes and we in our turn invite all of you to join us.
As theatre begins at the cloakroom, so the grand events start with the small steps made by certain people. Tell us about that people and namely about
Wake Up! Agency
crew
.
There are three of us: me,
Yura
and
Sasha
. We deal with the major tasks. In general technical part of the show and communication with press are on me;
Yura
is responsible for negotiations with bands and
Sasha
works with finances. And we have some other people who help us with different issues at the show: from putting on bands at the entrance to watching people not to disturb the musicians on stage.
Wake Up! Agency was founded in 2007 and you've already organized such big events as: Accept, Machine Head, Dead By April, Moonspell and many others. What's your formula for success?
It's a bit odd for me calling it success. We just work and do it not to gain a kind of recognition, but the first line because we love doing it. That's why everything started.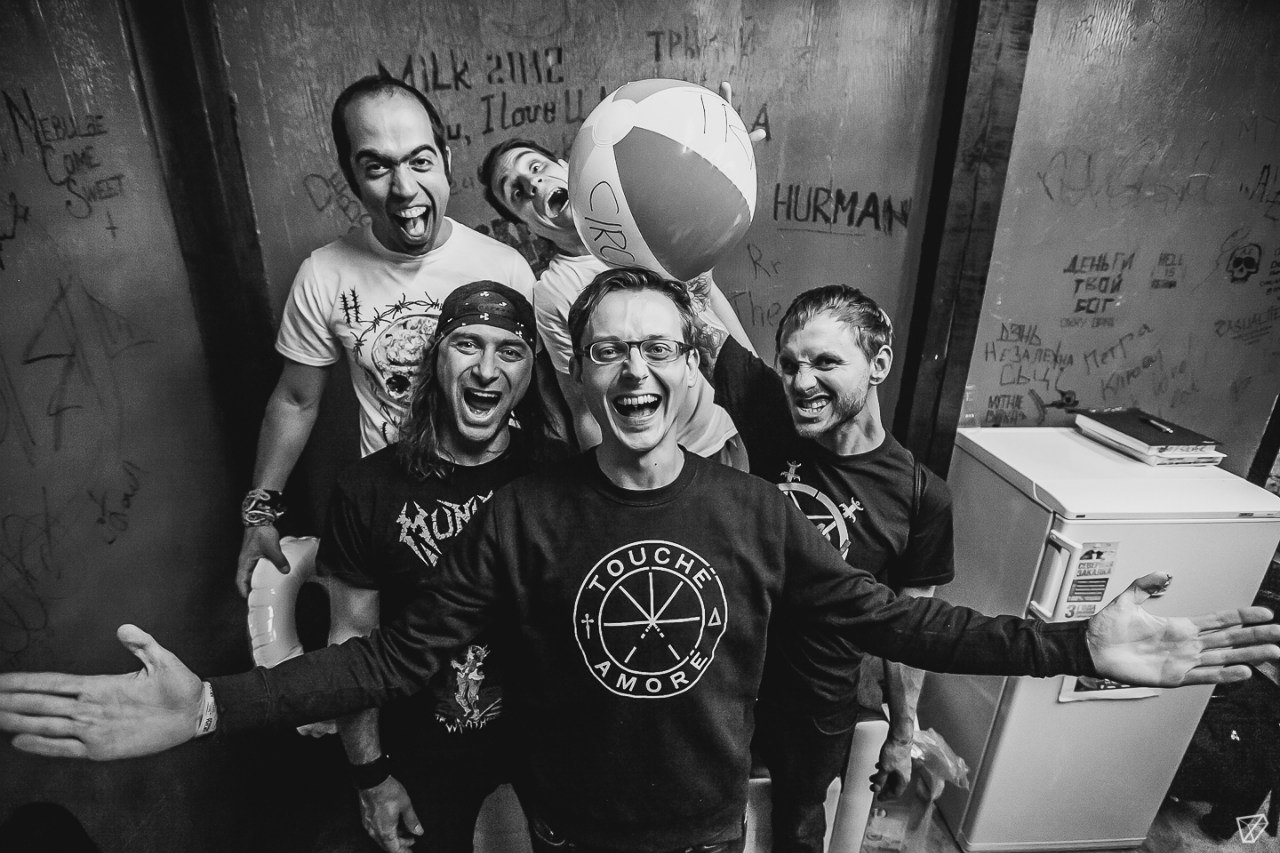 So at first it was just a hobby?
In fact yes. At first
Yura
did it and as far as I understand his motivation was wish to bring the favourite bands that nobody did at that time. I'm playing in the band called
Petlya Pristrastiya [Loop Of Addiction]
and when we released our first album nobody could organize its presentation in Minsk. And I thought: let me do it. I managed to do this and thought: why not? If I can arrange a concert for my own band why not to do this for some other one? And so it goes. We started from about five concerts a year and then it turned into more regular occupation. Now it's a full-time job.
In what way does professional experience in music helps organizing shows?
I guess, it helps in the way that you understand how it works and how the musicians should be treated because you were through it all yourself. Touring is absolutely not just an entertaining trip. It's a hard work: you've played a gig, got on the bus, went to the other city, washed your socks, ate smth., slept for two hours, did the sound check and play the next show.
How do you think what's the most important thing in this work and what features of character should an organizer possess?
The main thing is to believe in what you're doing and to enjoy it, to do it not for the enrichment the first line. Because when you don't put your whole soul into it – it shows.
When we talk about the preparation for the certain event, how long does it take?
It all depends on the event's scale. Sometimes it's enough to announce the band for a month, start the tickets' sale, deal with the minimal rider and other things that should be done at the day of the show. If the band has simple technical requirements – everything is simple. But there are such gigs one prepares for in a year's time. Famous bands like
Accept
,
Moonspell
or
Amorphis
have their touring schedule planned far before the actual tour date. One brings into line the technical rider, books tickets and hotel rooms, etc. beforehand. Moreover if the band has only one manager that has to deal with fifty gigs at a time, sure it's going to take some time. For example when
Asking Alexandria
visited Minsk for the first time, we started selling tickets almost a year before the show.
What main preparation stages for a show can be singled out? What does everything start with?
In the most generalized way everything starts with the thought like: here is the band N and it would be nice to have it in Minsk. Then you contact the band's management and say: 'Guys, we want to bring you to Minsk'. And they answer: 'How much will you pay?' And we: 'This much'. If our offer is approved we start negotiating dates and all the things I've mentioned earlier. We're often asked about the way we choose bands. There's a kind of inner feeling and since we're into music for years, we understand and see which bands will attract the audience and which ones won't. Of course we fail from time to time, one can't avoid it. And sometimes one expects about 200 people at the show, while the actual number is three times bigger. It's like a roulette. We bring the band called
Balthazar
on February 25 for example. It's a very cool indie-pop band from Belgium. They gather in their country 4 thousand people for two days. They tour with
Editors
, play at the big festivals from
Sziget
to
Rock Werchter
. Their albums gain the status of the best year's releases and they are going to play in Kiev, Moscow, Minsk and the Baltic states. Currently they have East-European tour. As far as I know for the first two days in Kiev were sold about 150 tickets, while we can't boast the same statistics yet. One region but different audience.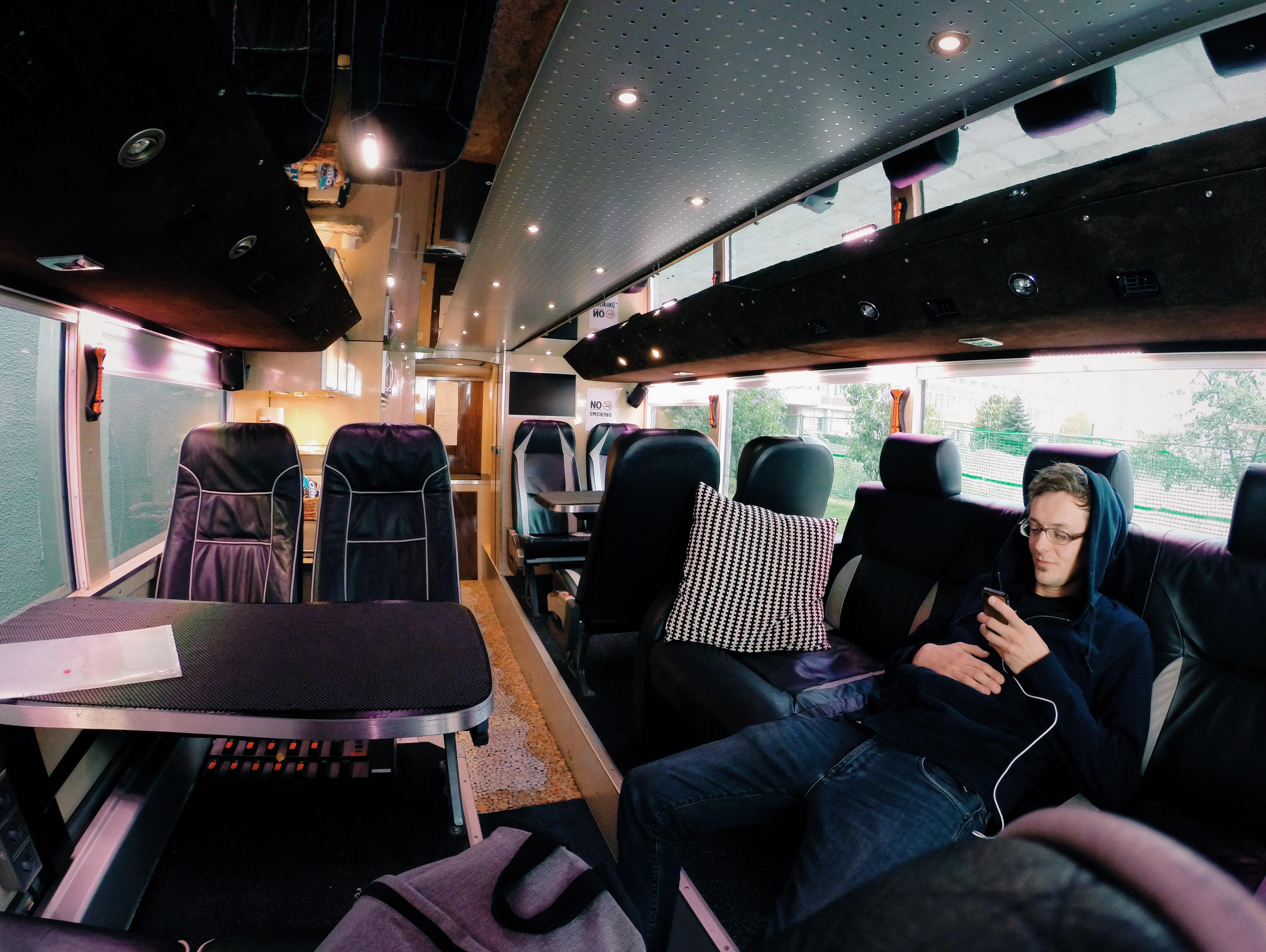 What about choosing bands and the other agencies? Does it happen that at the same time a band can be invited by several organizers?
It happened that everyone knows each other since we play in the same team. So we have some communication. There are some bands you or the other concert agency worked with. So you won't work with the bands someone else did before you.
We've already slightly touched the topic of choosing a band. Except intuition and musical experience what helps to foresee whether the band gathers the necessary amount of people? I don't think surveys in social networks reflect the real state of things.
Sure all the surveys are absolutely not objective. There's no definite recipe. We analyse people's preferences in definite region on Last.fm, follow the updates on Facebook, Twitter. We have a group on VK where people constantly write who they would like to see. And if they mentioned 40 times
Dead By April
for instance, it means this band is awaited here. Sure we take it into account.
In the biography of Wake Up! Agency one can find Belarusian bands, but the foreign ones prevail. Why such a correlation?
From the start we worked with foreign hardcore, modern metal and punk bands only, since no one worked with such styles at that time, so we've carved out a certain niche. Of course we do our best to help local bands, give them opportunity to warm up the audience at the famous bands' shows; we organize events for the local bands. And by the way we try to make people acquainted with the new interesting music and bring bands that are not always popular here.
Won't it affect the attendance?
It affects, but luckily there are people that always search for smth. new and attend shows organized by our agency even if they don't know the band. I'll flatter myself a bit saying that to my mind they got used to the fact that the band brought by us stands for a certain quality mark.
Tickets'cost is one of the key factors that determine the concert attendance. What does it depend on?
Many factors. First of all on the band's fees, rider, club and sound rent, advertisement, money spent on flights and hotel. All this is in the cost.
There are many myths about celebrities' rider. Have you ever faced any insane demands like tea made of five-leaf clover?
We don't work with pop singers who have such riders as a PR action, but with adequate people who realize that there's no use in such things. Technical rider is the priority, since the quality of sound and show in general depends on it.
Summing everything up one can say that an organizer should be able to do everything, right?
It's desirable ;) The more knowledge and skills you have, starting with the knowledge of foreign languages and ending with knowledge of the peculiarities of the musical equipment, the easier your work is.
The work of an organizer is full of stress, since any time under any circumstances you can't change, anything can go wrong. How
do
you
cope
with
it?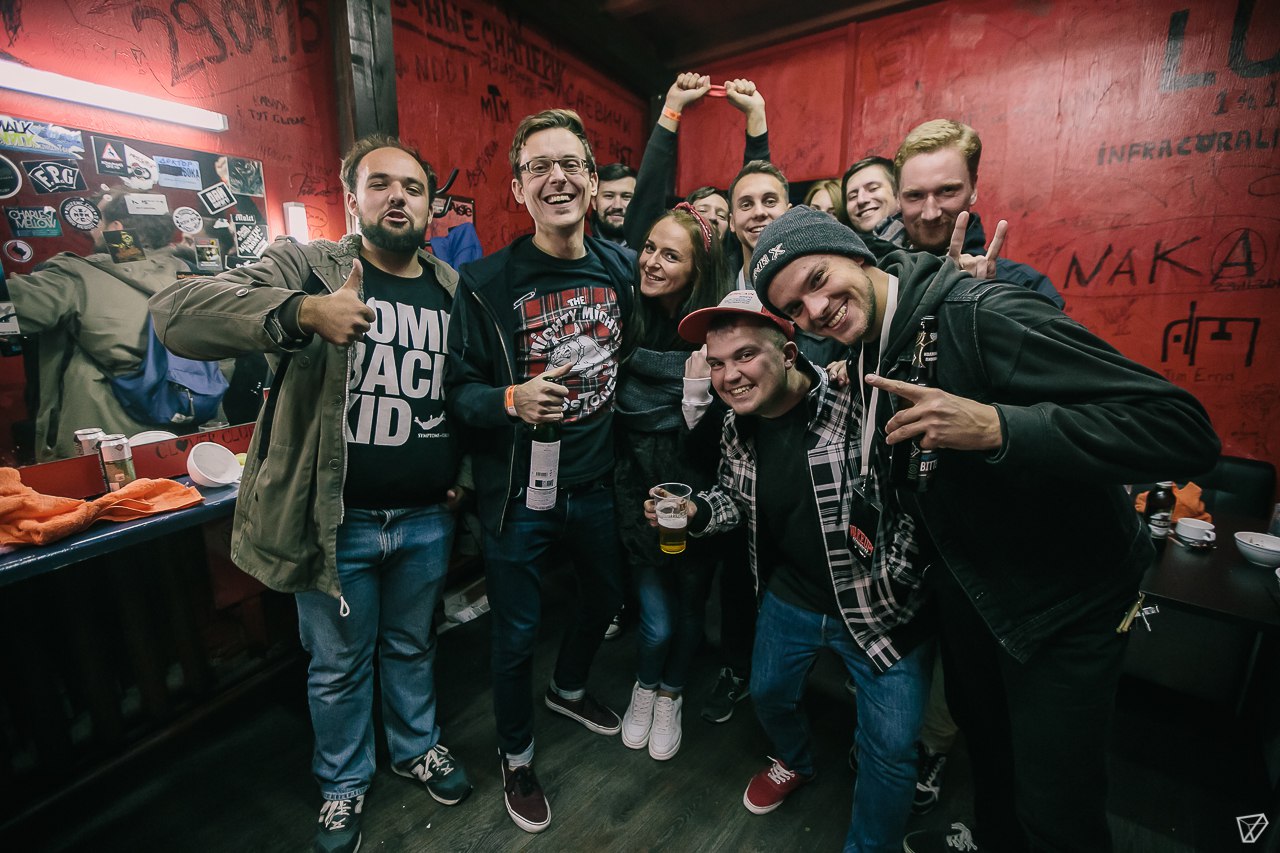 I cope with stress just fine. I understand why people react on such situations the way they do and think that one by no means should relieve oneself of responsibility even in cases one couldn't foresee anything.
Have you ever faced such situations?
The wildest situation we had was the one with
Machine Head
. The show was on Saturday. The equipment and staff were here beforehand and technicians started the check on Friday. In the course of it some troubles with the electricity occurred. It's a long and complicated story, but as the result it turned out that the technicians of
Machine Head
weren't quite competent. We tried to explain that everything was fine, but the production-manager of the band was determined to cancel the show. As a result in hours of our explanations and staff consulting with foreign specialists the concert took place, though with several hours' shift.
(Note: More details on the issue are available on the link)
When we invited the Japanese band
Mono
, the bus driver without any clear reasons refused to cross the border. Guys mailed us about it at night, stayed at the hotel in Terespol, it's on the Belarusian-Polish border, went by train to Brest where we picked them up. As a result everything started later for an hour or two, but it was one of the most warm and heartfelt shows in my life. It was just very important for the band to play a gig whatever happens.
And finally the question to you as the member of Petlya Pristrastiya. How does the view from the window affects the inspiration?
The album
'Fobos'
has been written when our vocalist
Ilya
looked at the heat power plant from the window. So, of course, it affects. Here's the thing, the certain band couldn't appear in some other place.
Nirvana
couldn't appear anywhere but in Seattle or
Interpol
somewhere outside New York. The same with
Petlya Pristrastiya
– it's the music that appeared here and if it were Saratov or Syktyvkar we would talk about a completely different band.
Follow the latest updates from Wake Up! Agency in the
official group VKontakte
, on
Facebook
or
official website
.
Interviewed:
Gella Inspired
Photos are taken from archives of Wake Up! Agency
Сохранить