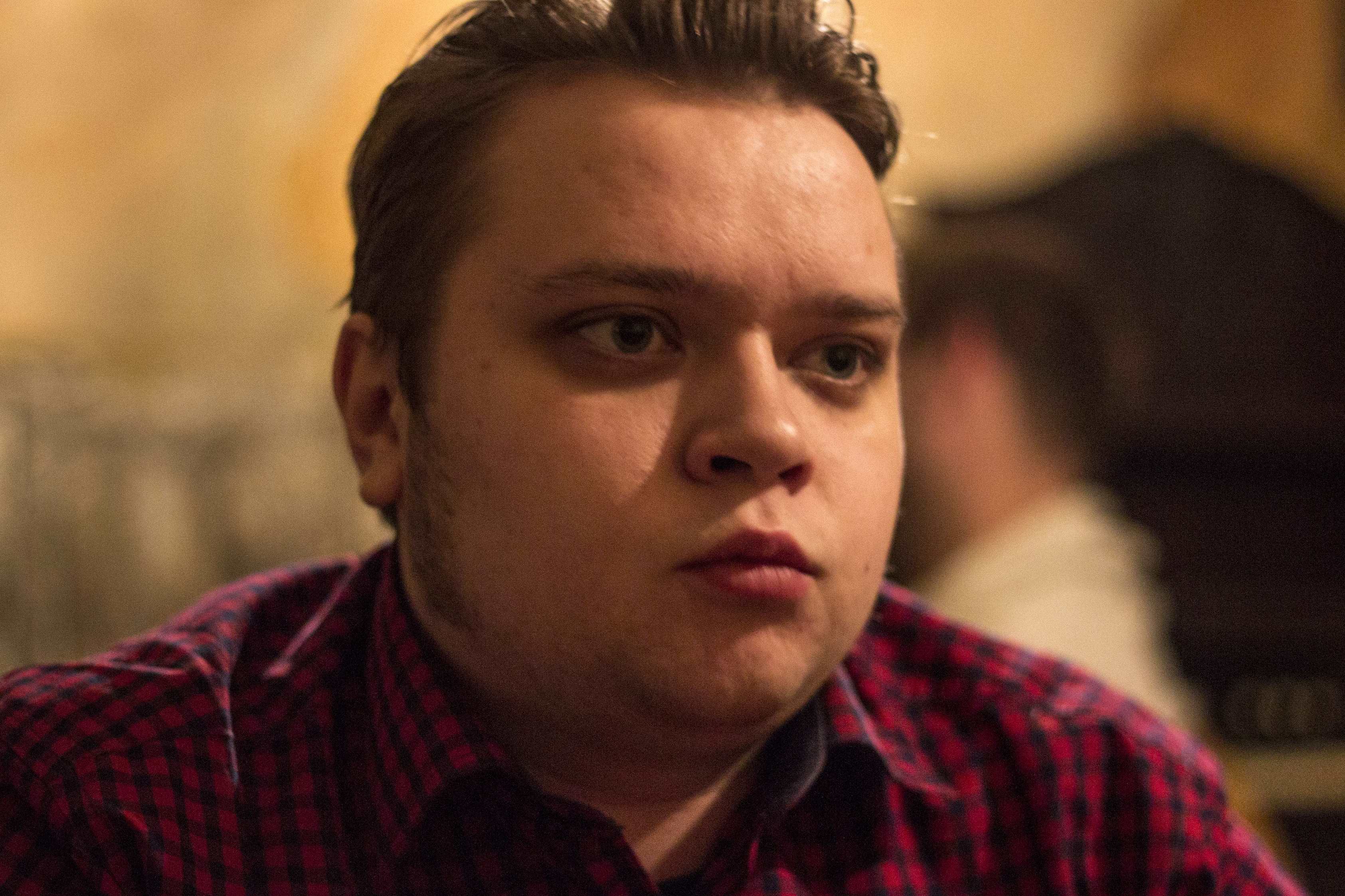 How did you get the idea to record a split with dOwnhill? What's its difference from an album?
Kirill: OK, first things first. After release of the first dOwnhill's single we decided to set up our own label in order to make the promotion of our music more comfortable. At that moment dOwnhill planned to record a mini-album and we were preparing material for ours as well. Everyone was absorbed in work. I had 20 audio cassettes of material I needed to use. That was the starting point for making a split. Later we bought 60 more cassettes. In December dOwnhill finished the recording and masering, while we were still working in studio, that's why our side of the tape included live recording we've done in autumn. That's how the split was done. It was good for all of us, since we could support each other and it played a significant role in the life of our label. The first material data medium and it was a cassette! That's great!


Tell us about the Riff Dealers label?
Kirill: As I've said, the label has been set up in June last year by two bands Hippie Doom Squad and dOwnhill. We decided to promote our music with its help and to form the slowly-heavy stage in our country, since there's no such thing here today. At the moment the only ones signed with the label are us and our projects like Stonegod. But our doors are always open for the bands playing in the similar genre we do. On the label's basis we've created the informational portal like yours, a kind of distro-net, which works with Moscow CSBR Label and Ukranian Robustfellow. In the end of March or beginning of April we plan to arrange the first gig. For me label - is the second job. I and other guys invest much energy and time in it. As far as I know there are no such labels in our country. And there are no such bands too. There are 2 or 3 bands except for us and that's it. In fact we are the first and at the moment the only ones on that doomed-stage.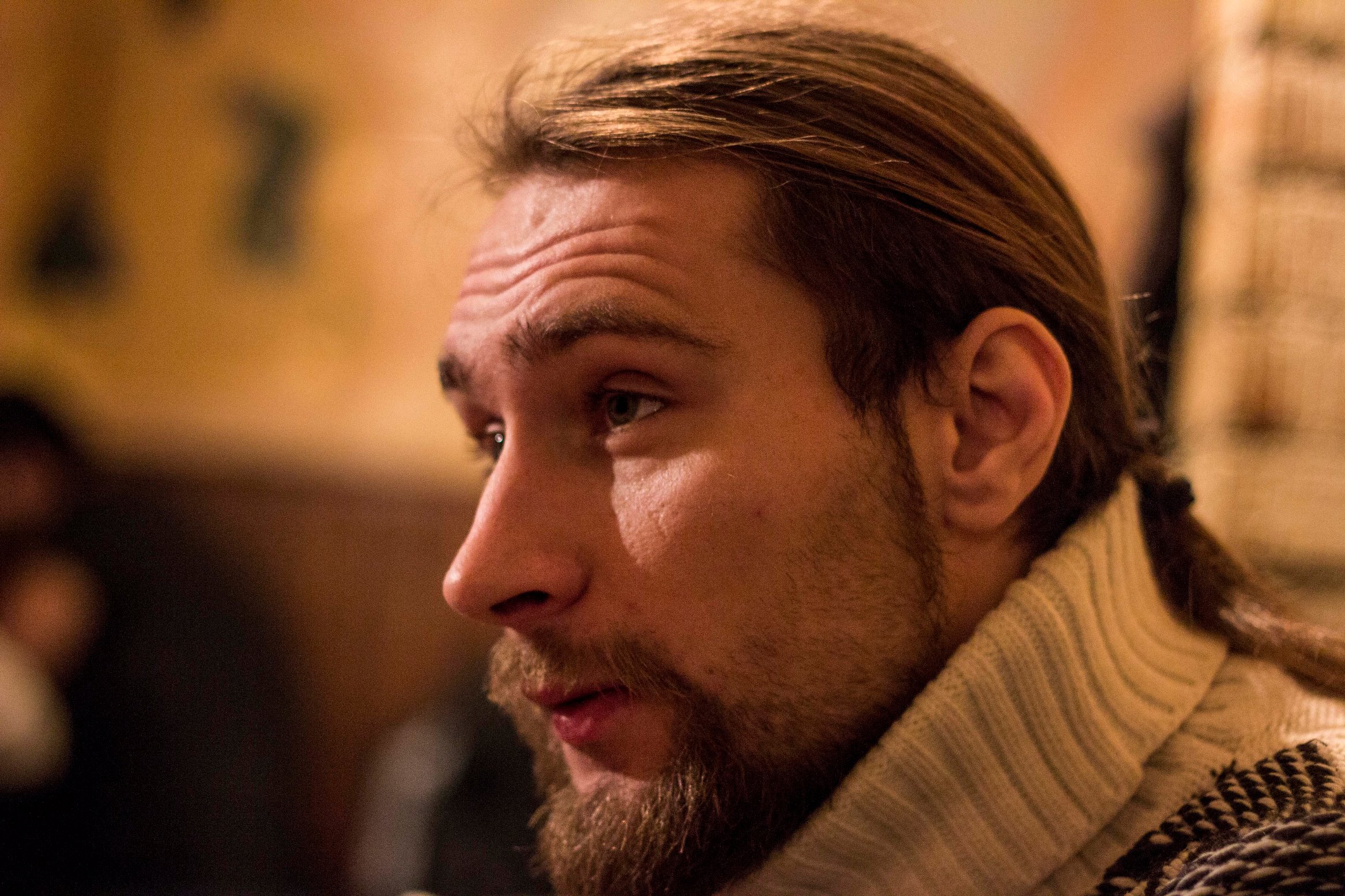 In the press release it's stated that you play in such genres as stoner, heavy blues. That are rather unusual styles. How hard is to find the listeners?
Zenya: It's hard. People still don't get the whole concept.
Kirill: It's unusual for our region. Mostly people prefer smth. standard like: Manowar, Ariya [Ария], or Daj Darohu! [Дай Дарогу!] if we take the local bands. There's a certain circle where only such contemporary genres like metalcore and deathcore are preferred. There are quite a few people who understand music like ours, but such people exist. And they are real diehard fans of the genre. They buy releases, follow the labels' activity, attend concerts, buy merchandize. They differ from an average metalhead a lot. And I'd like to admit that we don't play the classical stoner. Our music is an amalgam of styles. For example there are elements of oldschool hardcore, stoner, sludge, southern metal, thrash, groove. We are inspired by Melvins, Black Flag, Bad Brains, Sleep, Eyehategod, Red Fang, Pantera, Brand New Sin, Down. We don't care about labels and when we need to describe our music we use the term 'hardcore blues', which was invented by Mike Williams from Eyehategod. It's a great label, I think!


How often do you play live?
Kirill: For 5 years of the band's existence we've played around 40 shows including Minsk. We played in Kiev as well. It's not a large number, but not a small. We reject many propositions, especially lately. We aren't interested in combined shows and travelling at our own cost and expense.


Did you share the stage with someone?
Kirill: Off the top of my head I can name Versus 7, Captain Flint, Clan, Hysteria, Ricochet, Somado Brata, Rise In Rage, Terrakod, Re1ikt, Pressor, Cosmonauts Day and other bands, I can't remember all of them now.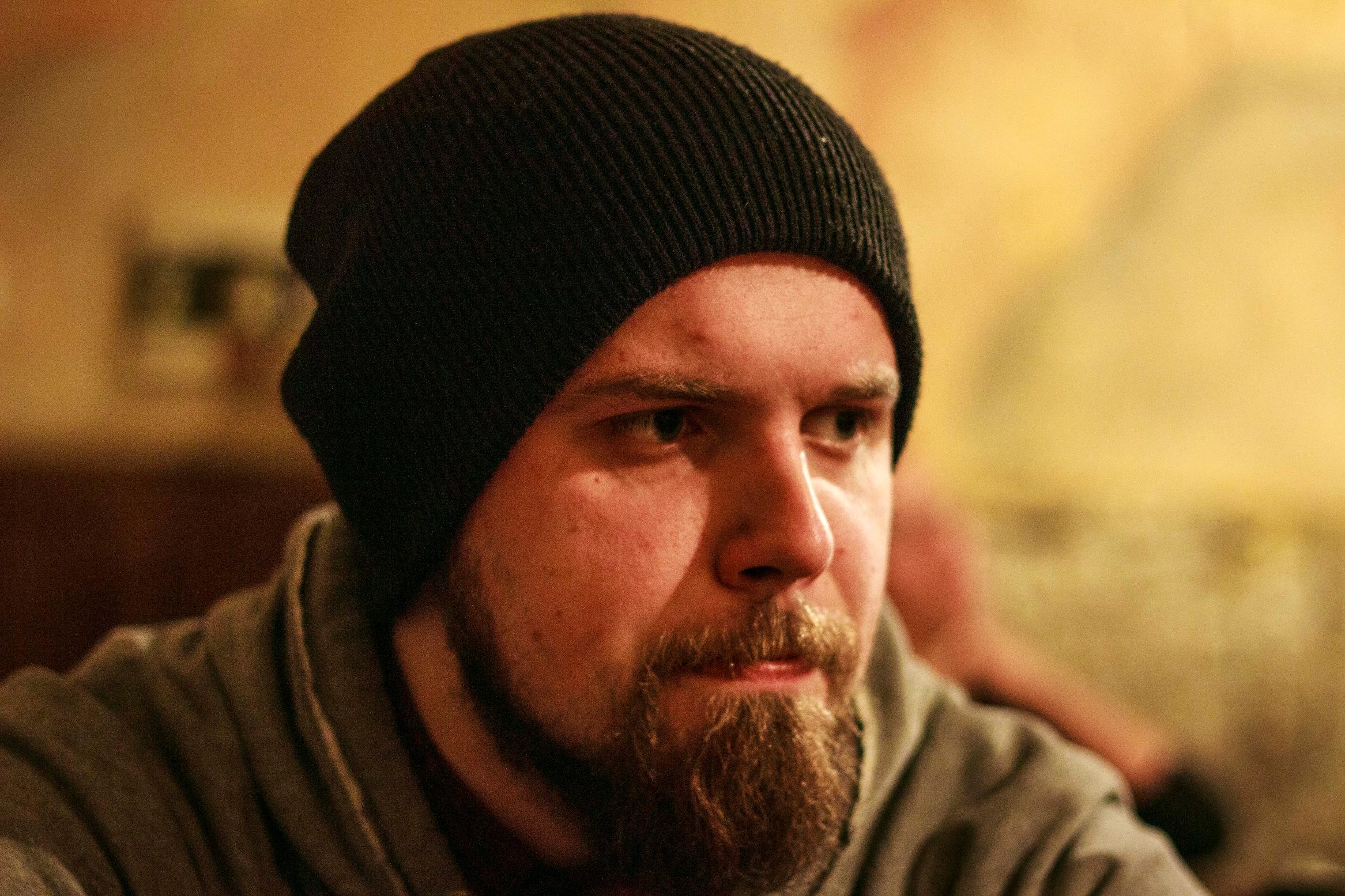 Does the main idea put into lyrics of stoner metal musicians differ from the one of the other genres? What insipres you for music-making?
Zenya: Alcohol of course!
Kirill: It plays a certain role, but not the major one. If we take the lyrics, our comrades from dOwnhill are inspired by Howard Lovecraft and other fiction authors. We touch more hard topics. For example during the World War II there was detachment 731 in Japan, which carried out experiments on humans. We have a song about that detachment called 'God Bless Suffering'. But now we want to shift from such hard things to smth. closer to 'life'. If we talk about the whole genre, the lyrics are rather primitive here to my mind. All stoner metal bands sing about space, trips, weed and religion.


Is there any musical core that metalheads can identify with your band?
Zenya: I've even done a manual how to play such stuff: take the sixth string: play third, fifth and sixth concord and back. If you play it slower - you'll get stoner or sludge.


Stoner и Doom have really a fine line. What's the actual difference?
Kirill: Nowadays many bands mix doom and stoner thus dissolving boundaries. We like both, but keep noticing that many bands especially in our country who are claimed to play doom produce a kind of gothic death metal. Too brutal or female vocals with stupid keyboards... OMG! For me doom - is early Paradise Lost, Candlemass, Saint Vitus, Trouble. I do love early doom in the spirit of Witchfinder General or Pagan Altar. Listen to 'Reincarnation' Pagan Altar. That is doom, but not all your gothic songs about 'day unlike day and night unlike night...'.


Your future plans.
Kirill: We plan to release EP soon, but now on CDs. At the moment the half of all recordings is done. We plan to renovate our rehearsal room, to organize and play shows, to develop our label. Everything the way it should be.


How do you determine which song is going to be a hit?
Zenya: Any band thinks their new song will be a hit. When you just invented a riff and play it every single rehearsal it seems to be smth. incredible. But when you play it for a month and on some shows you start thinking: 'how could I record such a s**t?'


What comes easier: music or lyrics?
Kirill: Music.
Zenya: Of course music. Sometimes at the rehearsal you can't play a thing for hours and sometimes it's enough to take a sip of beer and the creative process begins. Lyrics come spontaneous and sometimes we can't even remember where they come from. Even Ozzy Osbourne doesn't remember the half of his lyrics written in 80th just because of being stoned.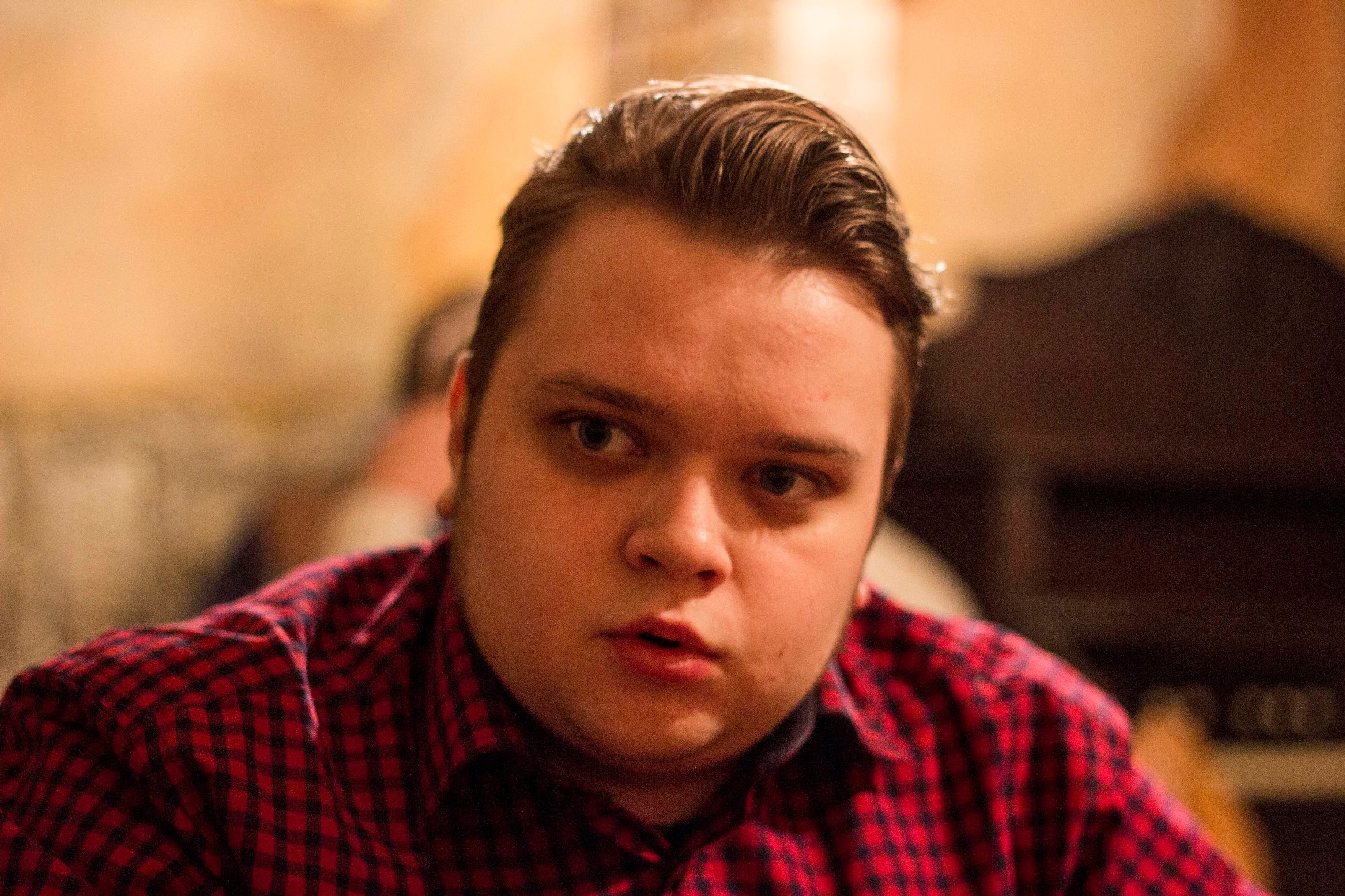 Is there any European musical influence in Brest (Poland is closer than close).
Kirill: Brest differs from other Belarusian cities a lot. It has even been called 'A Small Paris' during the Soviet period. It's more European than other cities. What concerns the stage - unfortunately it's rather primitive. There are punk-rock bands, rock and metal bands, but they aren't really interesting for me. There are plenty of metalcore, deathcore bands. There's a band, which could be a full-house in Re:public club. There are WeArtists, which I do like. If I'm not mistaken they play in Europe. I recommend to listen to their latest album. There's a groove-metal band Sandglass, our friends. When Phil who at the moment sings in dOwnhill was a vocalist there, the band's shows were really crazy! I love them very much. Let's see what they'll record in the new cast. Well, that's all I guess... I don't know what else to say about the local stage. Ah, we have Hippie Doom Squad.


How can a band interest people and make them attend its show even if ones hadn't heard about the band before?
Zenya: First of all the band should produce a cool merchandize, like T-shirts for example. Many people like arts. When they see it, they can decide to explore the band's music.
Kirill: There should be unity inside a band, contact between musicians and audience. But music is the main thing. It should be powerful, grooving and insolent. Music should melt loudspeakers and break faces. One can play blues on accoustic guitar and it will sound in a very powerfull and hard manner.
Interviewed:
Alexander Kurlyanchik
and
Dmitriy Sochivko