MH: It's not your first film, and your previous works seem to have nothing in common neither with the genre, nor with the extreme music. So why did you decide to touch upon this topic?


CF: It's because I'm a black metal fan myself, and I've seen most of the documentaries about BM. And I thought I could do smth. very different, because I knew a lot of stuff about the music and people from BM scene, so I wanted to take advantage of that access and make a film. I think that most of BM documentaries are similar and quite boring sometimes, and I wanted to make a film about BM scene today, but not about one of the 90th. So that was the starting point.

MH: You said you're a BM fan, tell us about your common history.

CF: Yes of course, growing up in the Norway in the 90th means that you as many BM fans were intrigued by all these scandals, church burnings and everything. Was very fascinating for a young boy who just got acquainted with that music like many others. But I've never been 100% BM fan, I've always listened to many other kinds of music and I still do.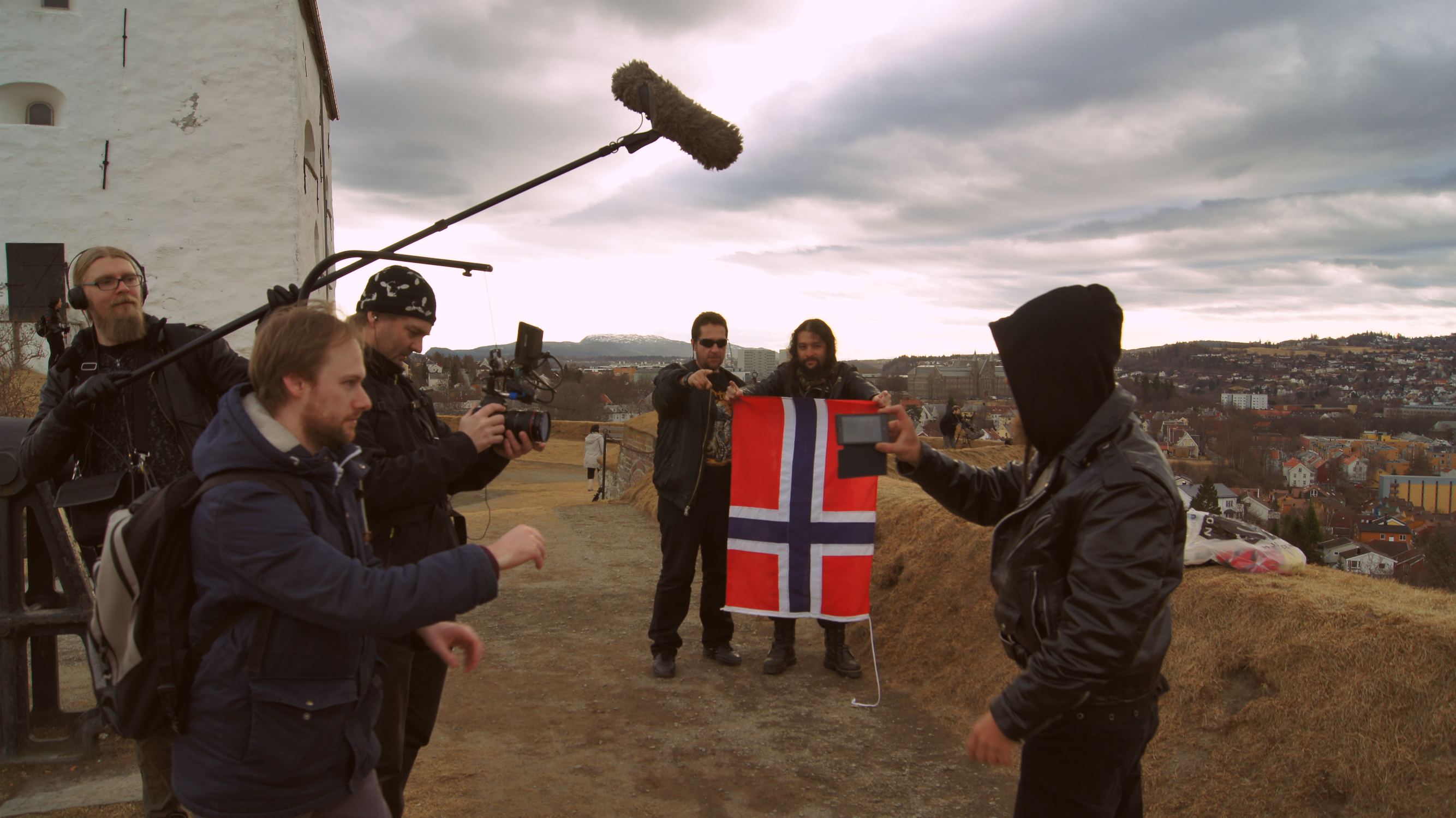 MH: Great, as far as I can see you support BM scene, but it's not the typical situation, since for instance the authors of the book «Lords of Chaos: The Bloody Rise of the Satanic Metal Underground» Michael Moynihan and Didrik Søderlind oppose this genre…

CF: Yes… They are making a film about it, you know?

MH: Will you be there when the premiere takes place?

CF: No I won't. Life is too short. (laughs) I've read the manuscript and it doesn't make me want to see the film, the characters there aren't treated with respect and understanding. I don't like the concept of turning it all into a kind of Hollywood film. But that's just my point of view.

MH:
Yes, and we're here for it. Your camera crew is far more than just two miners. Tell us about that people: are they combined by the idea of black metal or just the ones doing their job?

CF:
Well, most of them are just doing their job. But that are not just random people, that are the ones I know and I can trust. We are professional film makers and there are not many metalheads working in professional film industry. So I just have to work with all kinds of people, which is nice though because they see and understand things in a different way than I do. So they can add their creative input into the film. The main problem of many BM documentaries I think is that they're made by fans but not professional film makers.

MH:
And in general how long did the filming process take? Did you have any deadlines?

CF:
Well, it took about 5 years from the beginning to the end. But that's normally how long it takes to make a film like this: there was lots of work and it was very expensive film, because we had to travel a lot and film in Columbia, Iran, Greece and Norway. It's the part of my job raising money for the film and pay the professionals I'm working with. And people also wanted to know when the film is released, so we had deadlines.

MH:
The whole process is so long…

CF:
It's extremely long! It includes a lot of office work, paper work, contracts, applications, reporting, booking flights… There are so many things besides actually making a film…

MH:
OMG and it turns just into 2 hours on screen…

CF:
Yeah! (laughs)

MH:
And are you satisfied with the result?

CF:
I am satisfied. Of course a lot of things could have been better, but this is a documentary film. But at least the people who have seen it so far are happy about it and we're getting good reviews, so if they are happy – I'm happy.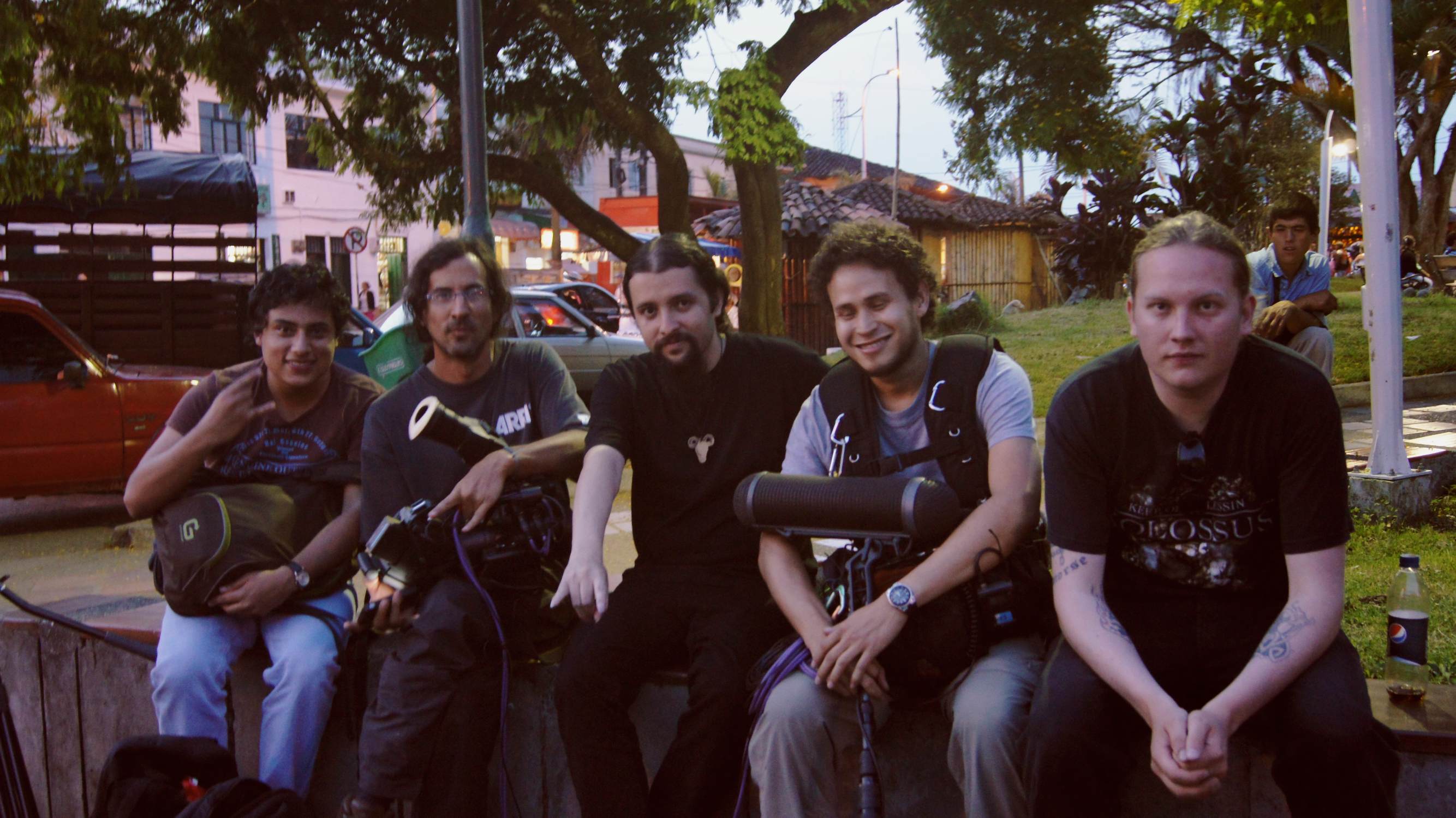 MH:
We've touched upon the budget, and if I'm not mistaken it was formed by crowd funding, probably partially…

CF:
Yeah, very partially. The most financing was actually from Norwegian governmental institutions. Some of the money came from Danish and Swedish TV stations, and we arranged a crowd funding campaign, yes.

MH:
But still you've said it was the minor part of the budget. Does it mean the fans weren't that active or did you expect it?

CF: Well, I really didn't have a lot of expectations, you know. There are many crowd funding campaigns out there and most of metal fans are young people or teens, who don't have that much money. I was even positively surprised that people would actually pay for a project like this. I even sold my soul in the crowd funding campaign, you know?

MH:
Oh no!

CF:
Yes I did! People could pay smth. like 5 euros to have a piece of my soul. And a lot of people bought it. (laughs)

MH:
When you get your money from the film I guess you can buy your soul back.

CF:
(laughs) That's a good idea! I've never thought about that… I did it like a kind of a joke to show how hard it is to make a film, and it feels like you have to sell your soul to finish it, but instead of expression I did it.

MH:
Falling back on your characters: in different mass media they are portrayed whether as fans, or black metal musicians. But who are they in real?

CF:
They are a little bit of both. Of course they grew up as the BM fans and they still are, but they are also musicians playing in their own bands. But in the film we get to know them not only as musicians and fans, but also as human beings. This film also tries to explain where this strong passion for BM actually comes from. We try to dig deeper than talking just about bands or corpse-paint and guitars. We try to understand it from a very personal level.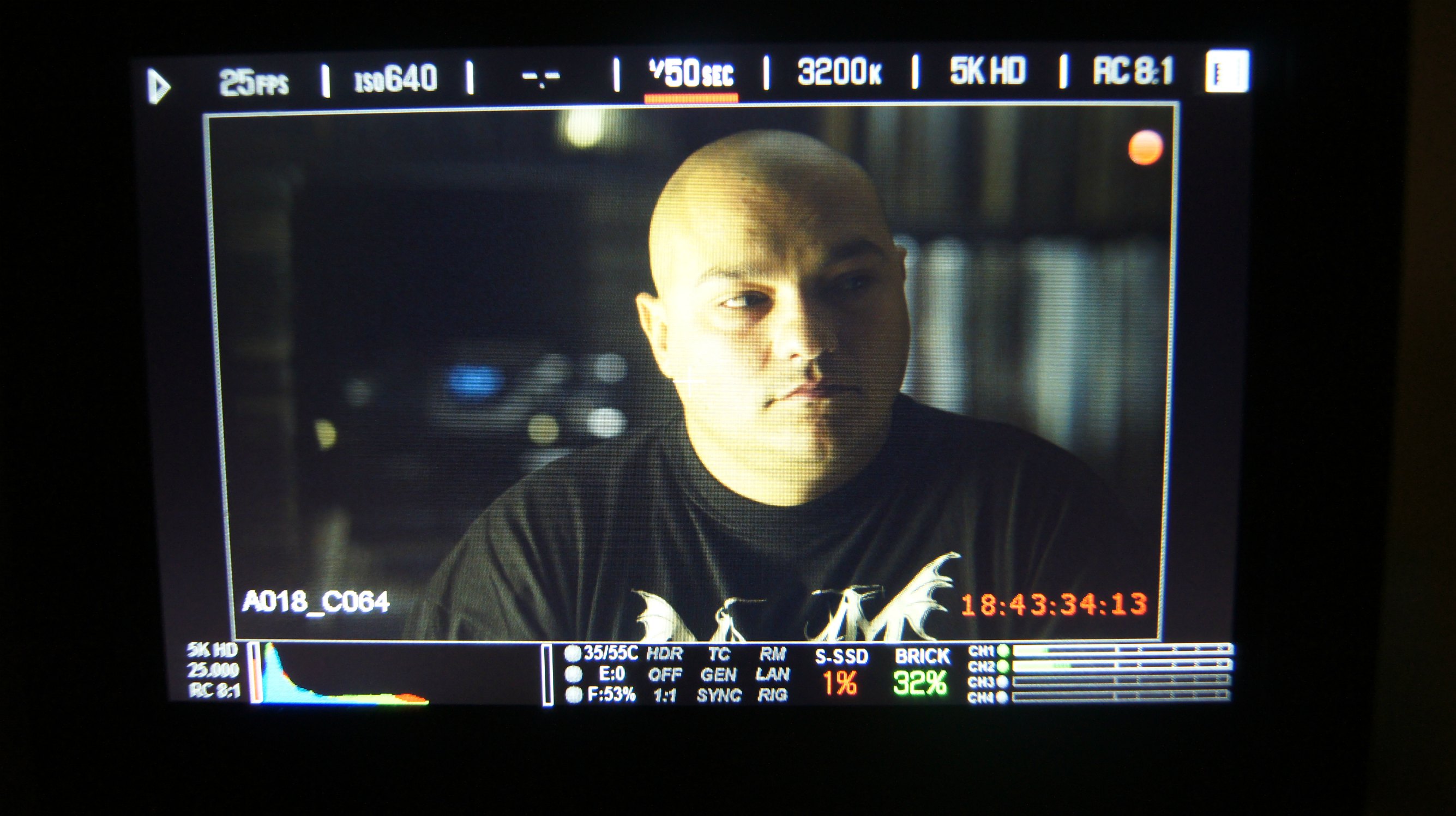 MH: And how did you find the protagonists? Did you arrange a kind of casting or what?

CF:
I did a lot of research on the internet trying to find BM fans or artists with a very exciting background, but it was difficult to find them that way, so I started talking to friends and people in the industry asking if they knew anyone of that kind. So after a year of research and talking to lots of people I picked up the protagonists for the film.

MH: As you said you've met different personalities and backgrounds during work, as well as different visions of BM. Did it affect your own vision in the end?


CF:
I think it just enhanced the vision I had before. I knew how powerful this music is, which great impact it may have on people's lives, my own life included. But during the process of making the film I understood that this impact goes probably even deeper than I thought. For many people it's more than just music but smth. close to religion or a lifestyle. So it gave me respect for the power of art, which can change people's life for the better and sometimes even for the worse.

MH: According to your opinion – why on Earth did Norway become the cradle of black metal that stirred up the world like an anthill?

CF:
I actually have my own theory about it. I think it's about isolation. Because Norway is geographically isolated, but also in Norway we are isolated from each other: there are a lot of small villages, communities; many people spend a lot of time on their own. And if one does – it's easier to come up with smth. unique, smth. never heard before. In the 80th and early 90th before internet and technologies were that spread we were kind of isolated. Back then buying a record was a big thing, while today people have millions of songs on spotify. But BM musicians back then had to take inspiration from within, but not from the external sources.

MH: While working with people from different countries and of different cultures did you find any difference between black metal followers in Norway and the ones from the other countries especially from the so-called "closed" ones?


CF:
Oh yeah, very much! There's a world of difference. And this difference is also a very important part of the film, because I think that it's interesting how the same music is interpreted very differently. In Latin America, for example, they have more religious approach to BM and this is I think because of the fact they live in a religious society. Some other BM fans are leaning more towards politics, while other BM fans are more interested in pagan approach. I would even say that BM cultures are very different in different parts of the world. In Norway BM has become smth. normal: smth. people accept and like, it's not controversial or scary anymore. And BM legends are more or less as any other celebrity in Norway. You see them on Last week's Friday night talk show – the one that my mother worships every Friday night including Necrobutcher from Mayhem, he was the main guest. And here's my mother and father eating pizza and listening to Necrobutcher talk. That's how normal it became in Norway, while in Iran they can put you in jail for listening to Mayhem.

MH: Would be cool if my parents would eat pizza listening to BM…

CF:
(laughs) You should try it!

MH: I once did when I was younger…

CF:
Didn't work out?

MH: Not at all!
(both laugh)
I do love the moment in the official trailer when the guy stands in the forest, looks around and says with a serious face that in places like this one can get easy inspiration for amazing music, while suddenly someone's phone rings and one hears a fun melody, so he goes away and adds: not like this but… How frequent were such fun moments?


CF:
Yeah, we have several moments like that!

MH: They are included?

CF:
Yes. You know, BM people are funny! We're all just normal people in the end: we say silly stuff, we do silly stuff, there's a lot of humour. So I didn't want to make a film with candles and red wine and drinking blood. I wanted to show things the way they are because I had a lot of fun.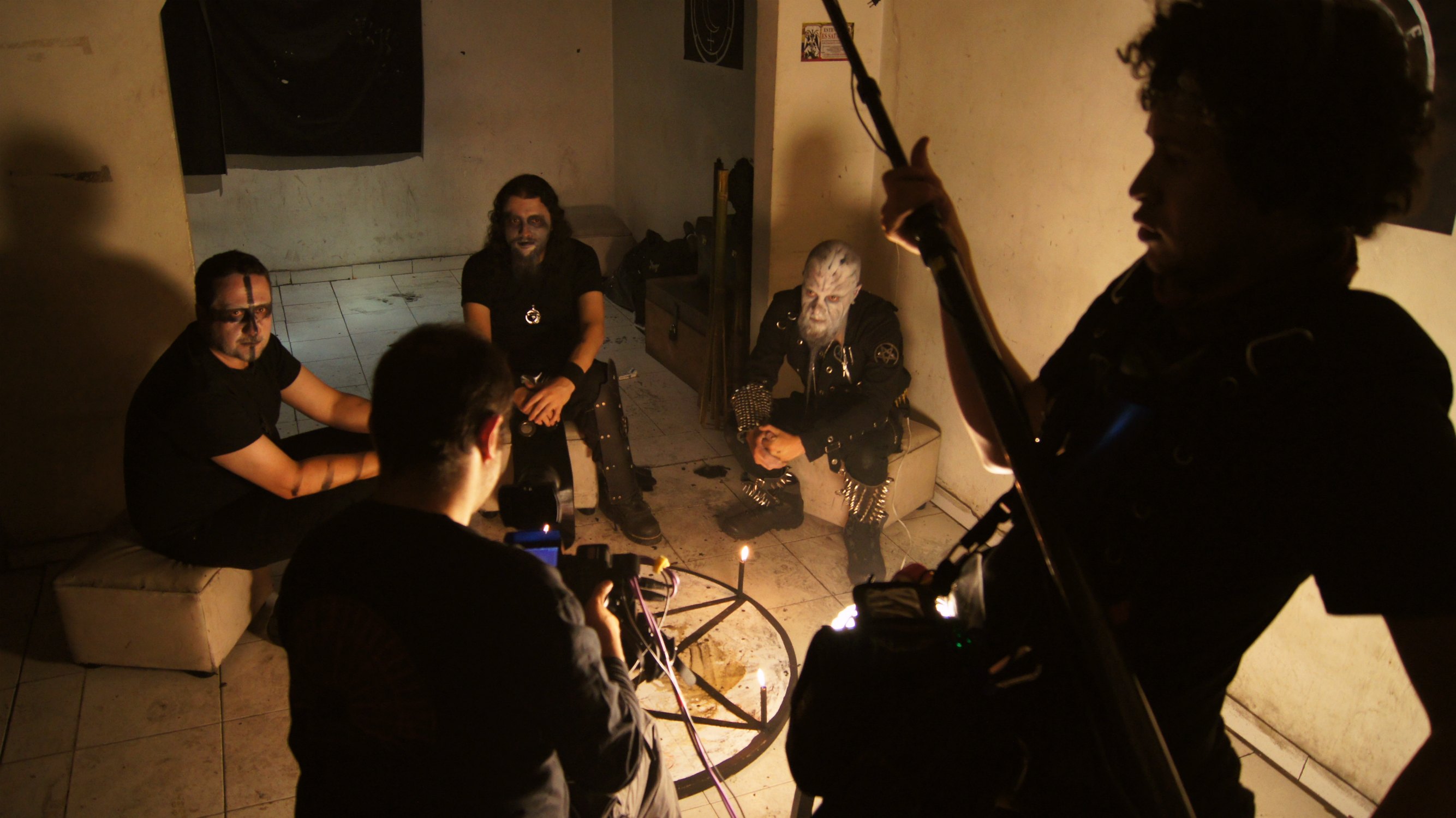 MH:
Do you plan or maybe already arranged any kind of closed premiere?

CF: Yeah, we have already had several screenings all around the world: at festivals, cinemas and special events. We've been doing it for a year already…

MH:
And on April 11 it will be streamed online?

CF: Yes!
MH:
Where can we finally watch it?

CF: I think on Itunes, amazon, youtube and stuff like this. I'm not sure because we work with a distribution company in the US.

MH:
So I guess we just should follow your official website?

CF: Yes, but we're more active on facebook.

MH:
How do you think, was it worth selling a part of your soul in the end?

CF: Absolutely! Since you gave me a wonderful idea of buying my soul back. (laughs) But that's what it feels like and I don't regret it, if I had two souls I would do it again.
Follow the updates on the official
Facebook page

Interviewed:
Gella Inspired
Photos are provided by
Christian Falch
Сохранить
Сохранить
Сохранить
Сохранить
Сохранить
Сохранить
Сохранить
Сохранить