I guess every band waits for the release of its first full-format album with awe knowing this moment never repeats. So the band NewLevel practically having released their first album decided to make the situation more clear and told us about it. The time for the talk has been chosen by the band at the dawn time, thus evoking the first question:
Can a full-fledged healthy sleep affect the process of album recording??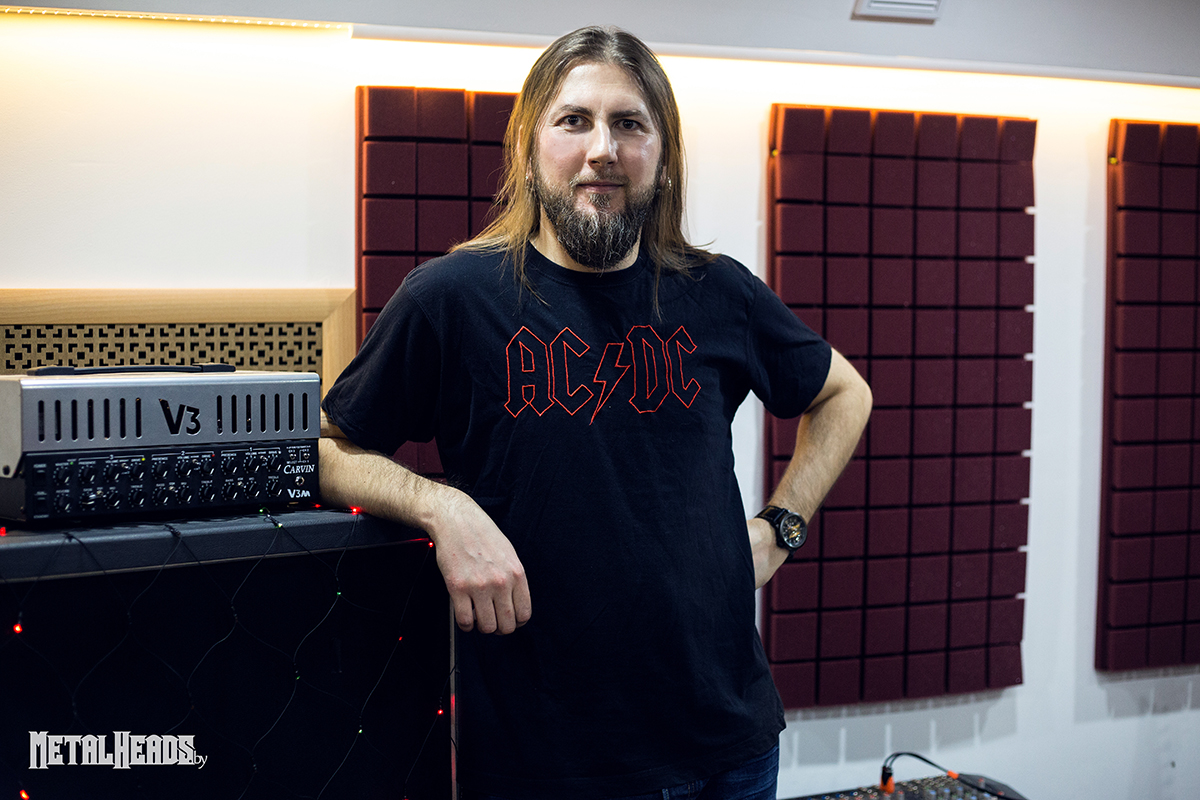 Sheff (drums):
A full-fledged sleep sounds like a fiction. It's a rather rare phenomenon that happens in my life. I never get enough sleep. It's very hard to get up in the morning. But somehow I've managed to find energy to work out my parts and to record them with the maximum quality.
Dave (vocals):
I permanently don't get enough sleep. Because of a kid, work and all that stuff. That's everyone's destiny - less sleep, more movement. But one has to sleep. Though it's hard nowadays. Recording an album one has to feel like one had enough sleep and has a clean mind in order to organize one's thoughts, compose lyrics and music, make arrangements, invent something new, get rid of the bad and leave the good. Or visa versa - leave out good stuff and use the bad one.
Павел (bass guitar).
To my mind to sleep well is very important. Including when one records an album. I've noticed one thing - there's always lack of sleep when one starts doing something, it just vanishes. So does the wish to sleep. The main thing is to make yourself doing this.
Юрий (guitars).
Well, in 2016 I quit sleeping. At all. I've started composing, writing, thinking, making guitar riffs for the album. The most effective time for work is the morning of course. When one waits for the morning, sits at home and has a breakfast. Then one composes a little and can even sing for some time. After that one can sleep for a while. I don't sleep for the second month already. And to my mind those who sleep and wake up early aren't productive. They sleep the most of their lives. What can they do? No-thing! That's why I do everything myself as a rule. On my own. Because I quit sleeping.
Considering the famous and long lasting story with Phil Anselmo, how would you react if he would PERSONALLY ask you to send him your album for review?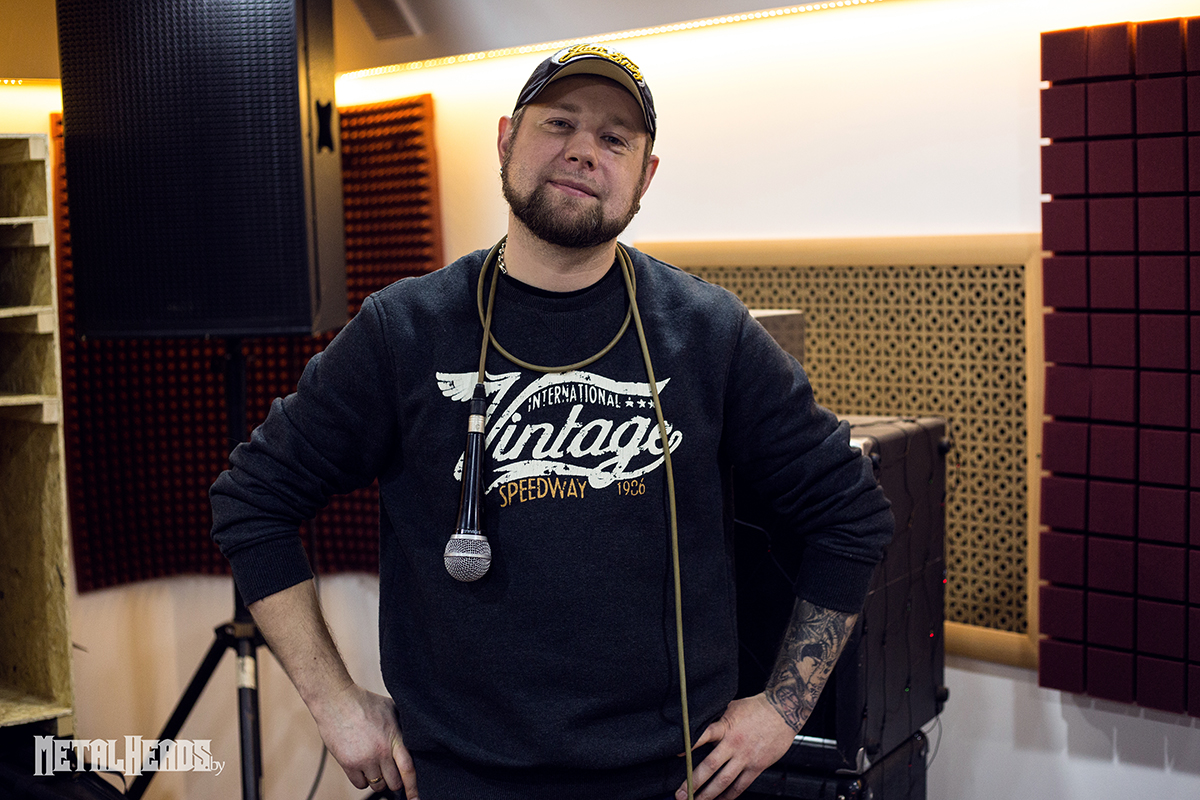 Dave:
I say the following. The dude has bid trouble with alcohol, drugs and other stuff. And it shows. But! Considering his merits of the past years he was and is loved, so will be loved further. And he will be forgiven. Phil is a significant person in music business. He's hell of an idol. And the fact that he had come down to things like this means that it's his life and choice. But I would send the album. Phil, call me!!! ...Call me, call me…*sings*
Sheff:
Frankly speaking I absolutely don't care about things he says or does. I know he's a cool guy. He had done many cool things. Recorded golden or hell platinum albums. So I would be glad to send him our album. The only thing I dare to hope at is that he would listen to it sober so that he could estimate it correctly.
Pavel:
I would sent our album to Phil. I love Phil for his work. I didn't stop listening to Pantera after this accident. The fact that he went crazy is of course a sad occasion, but we can't influence it. But let him listen to the album.
Jurij:
I would be fuc...g shocked if Anselmo called! What are you talking about?! What album? Come on? Just standing beside hime makes my brain squeak!
Pretty often releasing new material bands include some old things. But your album doesn't contain any old stuff. Why?
Pavel:
The only old thing in this album is us. There won't be anything more old.
Jurij:
We would like to have brand new impressions from the album. The material from the previous mini-album has been listened to by everyone long ago. What's the point of including it into the album? There will be two releases and that's it. There will be more interest towards the album since no one had heard anything from it yet. And frankly speaking we're sick of these three first tracks we've played for a year. We don't play them at the rehearsals now.
Dave:
We never stop at what has been accomplished an move forward. NewLevel should correspond its title. We constantly put new tasks for ourselves. And accomplish them. New songs - new album. Why should one fall back on the old stuff?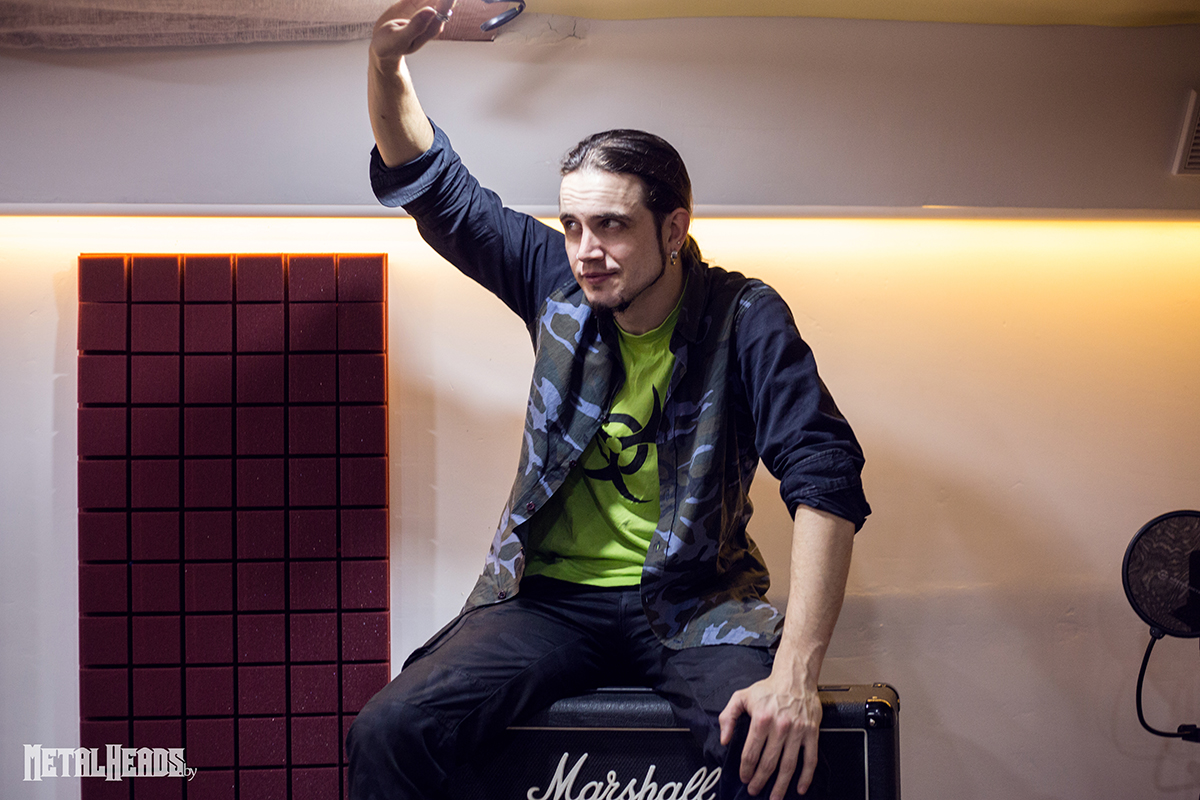 Sheff:
Here's the point. Very often the musicians that add some old tracks in their new releases just don't have enough material and they try to fill in the gaps with the old one. The situation in our band is the following - the songs from the mini-album have been recorded and we decided not to waste time on rerecording them. It makes no sense. Few people will find it interesting listening to the old material with a slightly different sound. We'd better spend this time recording some new tracks.
Your impressions from the work done? Did it meet your expectations? Can you see personal and musical growth? Did you put your soul into this album?Dave:
The album is a fire. It's an obvious thing. The songs are different. Of different war times. The contemporary ones. Dances. As the vocalist I can say that recording an album I've discovered many various tricks. Thanks to Peter Elfimov for advice. It's the person that shows the right direction. He helped us a lot especially in the songs about war times. The vocals have been recorded in different studious in two stages. I mean we've recorded clear vocals considering the Peter's recommendations and the 'not clear' one in the studio called Zvuk Planety [Звук Планеты: the Sound of the Planet]. So… Impressions? It's an ordinary job – came, recorded – as usual. But the result will be cool. Every listener will find his or her own song in this album.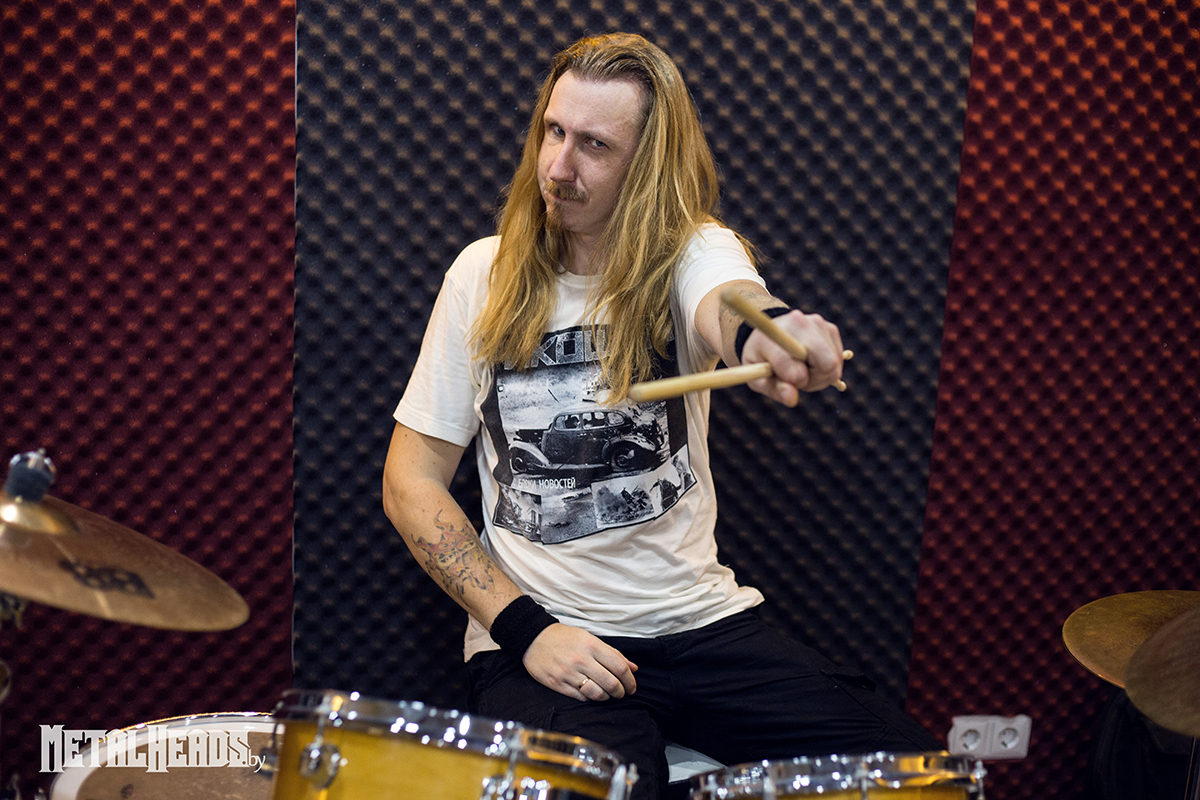 Sheff:
What impressions can one have? As for me I've got used to working in the studio. The work was pretty easy. I've recorded my drums in two days. I've spent about eight hours on my songs. What I liked after we've got new material is that when the instrumental part had been done, we've got the feeling of the musical unity although it was an ordinary thing, but when there were vocals set upon it - the music has changed. And this fact brought joy and interest. It means that we've made really cool song. Guitar players? They did a good job too… well… they tried to play something. But frankly speaking we've done everything pretty quickly. Why? Because every musician had a very serious attitude towards the recording process. Everyone actively prepared to it. It made the whole work of a high quality. So to sum it up everyone did well despite being a douche bag!
Pavel:
I liked the album because it contains pretty many songs - that's the first thing. I liked working on it, since it's technically interesting - that's the secon thing. The album is very diverse - it's the third thing. There are songs with an old sound; there are tracks with some contemporary influence. All of them are easy to listen to.
Dave
gladdened me a lot. Especially his clear vocals. To my mind he contributed to our album a lot.
Jurij:
I can express my impressions with one phrase «Holy sh*t…». Everyone did an excellent job. Recording an album was a hard thing. Nobody was ready *he screws up his eye*. Everyone came to the studio and started composing something right there. And when we've got a cool result we just were dazed. And in the beginning we were like: «well… we're getting ready here, f**k it...» And in fact nobody got ready *cunningly moves the eyebrow*! We planned to start recording in 2016 – and did in 2015! So recording was hard but we did it. We recorded, composed on the spot. What feelings? What the hell I know! The main thing is that we did it! But we did our best! Feelings? Well, when we composed material we had some feelings. When we recorded it we tried everything to be smooth and clear. So as the result we've got what we wanted. And working in studio is always hard. All! All fuc***g professional skills are seen in studio! One can see at once who is who. At once! Jurij is the only professional in our team. He did no mistakes. He recorded his drums for eight hours practically perfectly, from the first attemt each song. And Dave is something…*laughs*. Pavel did great. He recorded bass the first at once. He just rehearsed a lot. So I don't have any questions to him. I *inhales in a pompous manner* didn't get ready that good. But! I had more material. I recorded many tracks. There were around 16 guitar tracks in each song, while there was only one for bass, since we've omitted the second one.
Well we're looking forward to your album! Good luck!

Photos:
Nat Nazgul