MH: Let me tell you once again, that your band made a huge impact on Belarusian audience. To sum up all the numerous comments after the show in one phrase – when the warming up band in Minsk was as cool as the headliners?! Have you already got used to such reaction of the audience in other countries? How many countries have you already won?
NV: First of all, thank you for those kind words! In fact, we have received very good response since the release of Al Chem with our new image and live show that we have created but Minsk was by far one of the top cities we played in this year with a great audience. We have been playing in eight countries so far this year and we wouldn't mind adding some more to the list before the year is over.

MH: How did you come up with warming up СоВ? Was it your initiative or a good luck with meeting the right people the right time?
NV: We were offered the opportunity to play this gig through our booking agent at Alpha Omega Management.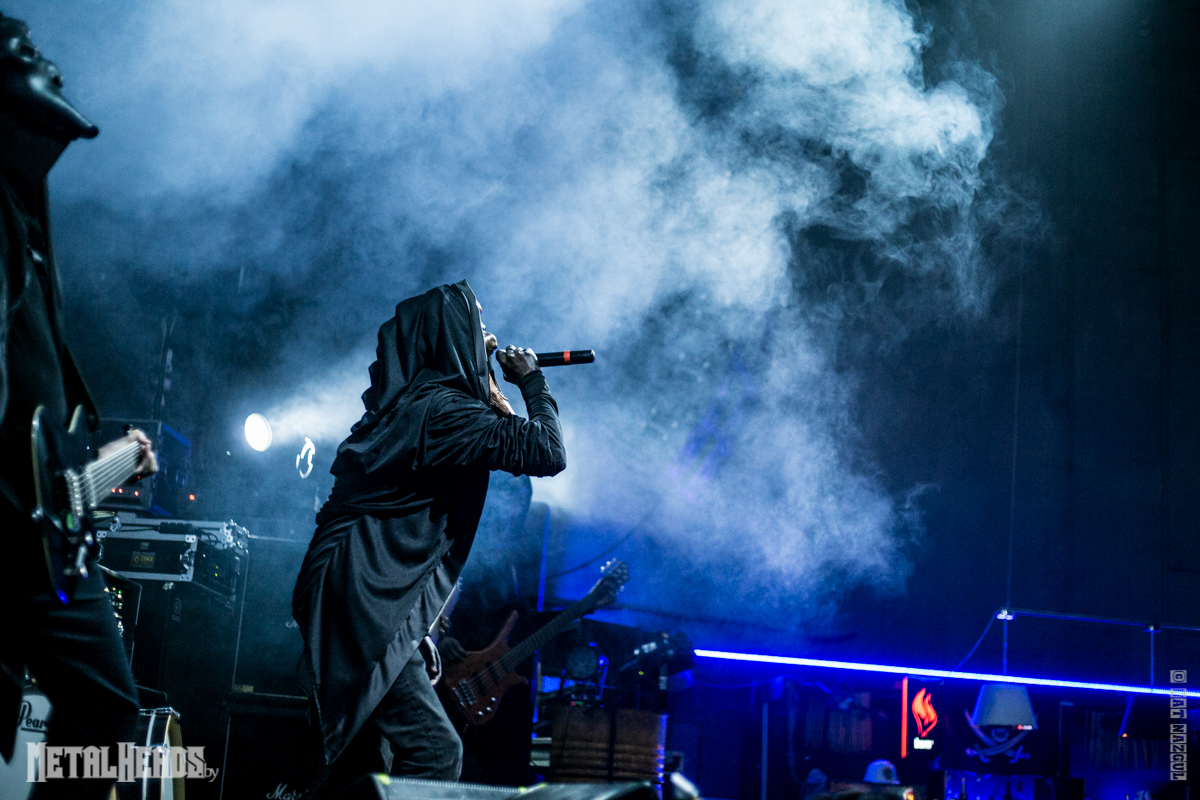 MH: Now when the show in Minsk is behind – share your impressions. Maybe name some pros and cons?
NV: We had a great experience in Minsk and it is definitely one of the gigs we will remember for a long time. The promotor and staff at Re:Public were all super professional and all of the people we met were very friendly. The worst part was probably the long drive from Stockholm back to Gothenburg after the flight from Minsk, +6h drive.
MH: What can you tell about CoB? Did you manage to interact with the guys and form an opinion about them not just as musicians, but from the personal perspective as well?
NV: CoB is a band that most of us have been listening to since we started to play metal, so it is a big honor for us to get the opportunity to open for them. Unfortunately we did not have a chance to sit down and talk to them after the show.
MH: To be honest, the first thing that impressed us when you appeared on stage was your costumes. Your masks are smth in between 'Scream' character and the Witch-king of Angmar. Is the similarity based on your love towards (some of) them?
NV: Our visual image is first and foremost meant to be a visual representation of the music and stories we bring.
MH: Do you watch the horror movies you used to watch in your teens? Do your impressions now and when you were 15 differ a lot?
NV: Most of us in the band are a big fan of horror movies, which sometimes can be heard in our arrangements and seen on stage. I would say that the impressions today are different because of everything you have experienced in life since that time. However, the first impression and experience is always there somewhere deep inside you, even if it is fifteen years later.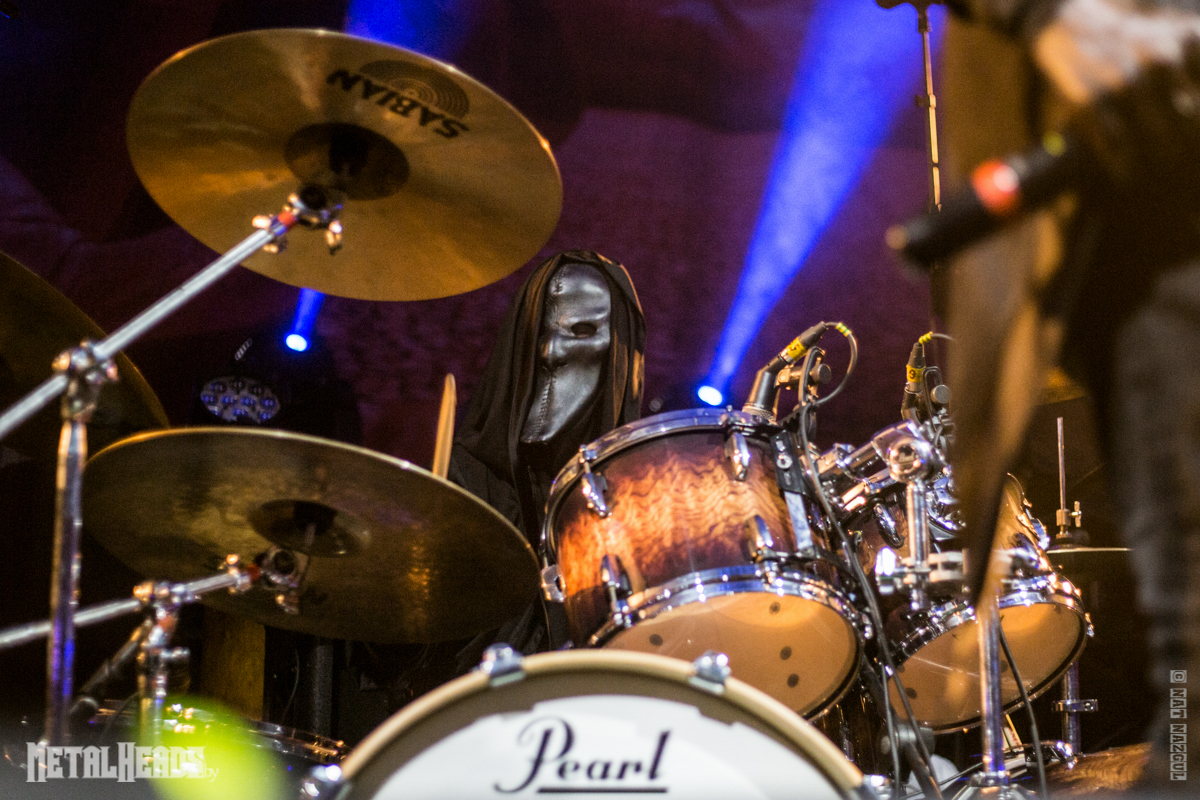 MH: Back to the masks and your stage look in general. Are the masks unique? Did the Angmar King approve their design himself? Who invented the concept and who brought it to life?
NV: The masks are one of a kind. The concept came from us, but we have been working together with the very talented artist Yvonne at Yvonne Platon Art & Design, who make the costumes and masks.
MH: For how long have you already been using this stage image? And for how long are you going to follow it? Do you stand for quick changes?
NV: Our visual image came together with the release of our second album "Al Chem" earlier this year, and as you might see there are some similarities to the artwork in the album that reflects to the live image. Everything has its place and purpose, whether or not our visual image is going to remain exactly as it is right now, time will tell...
MH: Some of you posted in social networks pictures with the hats coloured as Belarusian flags. Are you getting ready to the new image? What do you consider to be the acme of poor taste?
NV: Only time will tell if the Belarusian colors might influence in our image in the future, every new country is a new experience and it definitely will give us some influence in our life.
MH: Frankly speaking, no one at the show in Minsk knew anything about you, while google didn't save the situation and was as silent as a spy. So who are you? Who/what influenced you in 2006 (am I correct here?) when the band was formed?
NV: We are all six different people with different influences such as horror, different kinds of music, art etc, which we try to mix and get the best of each element, thus creating what we are; Nox Vorago.
The band was first founded back in 2006 by the keyboardist and the singer Uduun, as most of all bands it was created because they wanted to play music and create something unique but it wasn't until around 2010 the real journey started and the band really started to take shape and wrote the material for the debut album; Obsidian Stonemirrors.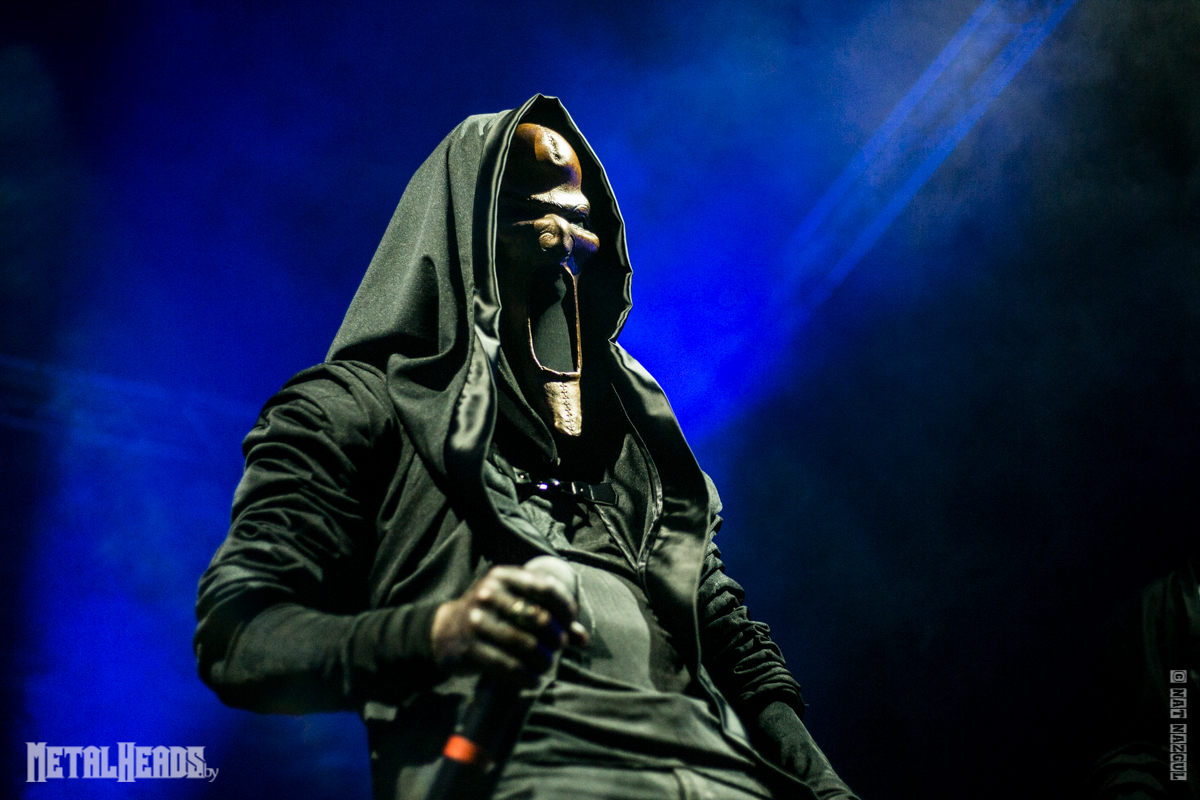 MH: One can find on YouTube your promo video for AL CHEM. When is the full version supposed to be out? Can you tell smth about the process of filming it, it's core idea and plot? Or is it 'a hell top secret thing' as it pretty often is until the official release?
NV: The promo video was created to show our new visual image and also some of our music from Al Chem. We teamed up together with the talented Max Ljungberg who has produced different kind of videos here in Gothenburg with great results, and of course a super nice guy to work with.
MH: Do you always keep your promises?
NV: We always try to keep our promises and with that said, we usually don't promise anything that we can't live up to, provided there are no circumstances we can't control.
MH: Can you promise that when you become worldwide famous and play in Minsk once again, you won't become arrogant and will give autographs/have your pictures taken with your fans; well, and also agree to drink a cup of… smth with the correspondent of MetalHeads.by during live interview?
NV: The day we become worldwide famous and will be back in Minsk, just hit us up and we would definitely do an interview and a few glasses with the correspondent of MetalHeads.by!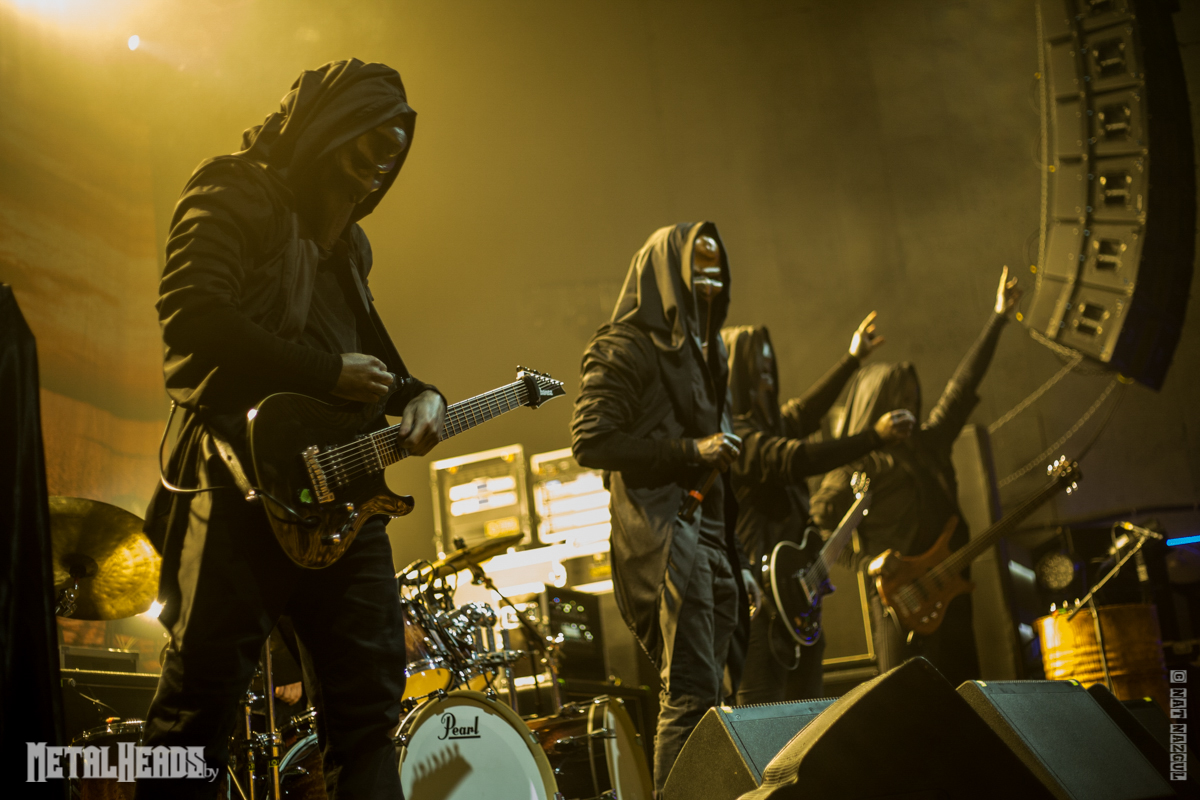 We always want to interact with our fans and are always close to the merch-table in order to be able to sign stuff and have a few words with you all, and that is something we always will try to honor!
Interviewed:
Nat Nazgul
Photos are taken from the
official page of the band