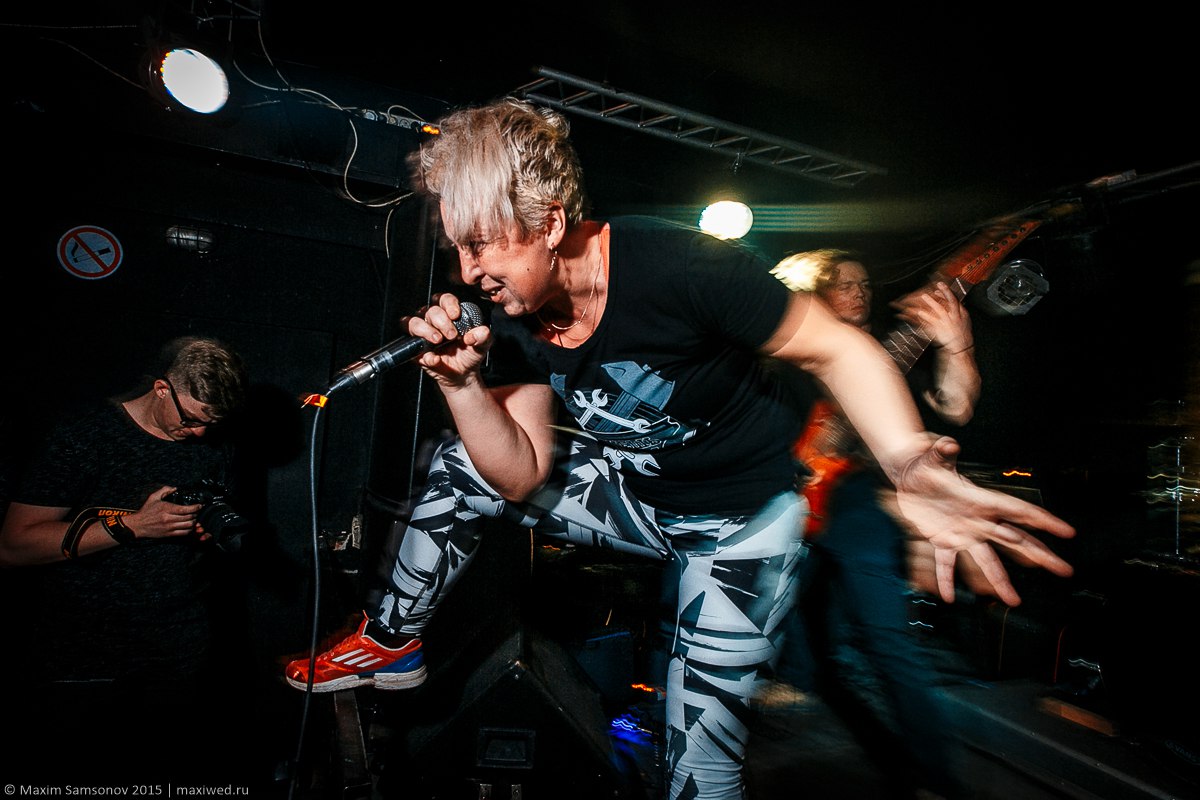 The whole year has passed since NAKKA visited Minsk. What's the news? May be someone got married, got a new religion or entered a monastery?
Yes, last time we've played in a weird place near the Tractor Plant and these tractors seemed really sad to me. And now we are coming back to our favourite city because gigs in Minsk are always an occasion for us. There are great people and the tastiest food in your country! We hope that everything will be cool and funny!
We are still your favourite plant workers and play the same thrash, groove and mazut. Now we are composing songs for our third album and recording them. We aren't going to change the topic and still write about hydro-presses and crankshafts. What concerns personal news: our drummer Alexey Polyakov [Алексей Поляков] set up a studio GOOD PICTURES together with our video clips' director Uwe Bolt and started production of different video and audio material. Guys from the whole country and even international projects do mixing there, so welcome. The guitar player Igor [Игорь] decided to make his life 'harder' and started weightlifting; bass player Alexey [Алексей] has become a father of a wonderful son. And I own up in co-authorship with the other person to having published a novel about a fabulous elf that finds himself in the modern Moscow and of course doesn't pass a plant by!
NAKKA is notable for its thought-out video clips. Who is your script writer
/
director? Where do you get the ideas for the video from?
We've already mentioned that video making is on German director Uwe Bolt, who can be seen in our clips pretty often – he's very similar to our drummer Alexey and they are often confused. Sergey Galanin [Сергей Галанин] also helps us.
In fact our clips are made exclusively by the efforts of the band's members and those who care. The whole work is done by Alexey Polyakov who entirely takes the technical part. Props, locations, topics – everything is combined into a video! No we don't smoke anything and aren't on drugs, we've been born this way. Today one imposing man, the chairman from a small Volzsky town asked me with interest where we found such a piggy (watch the latest video clip). Probably for the private matters, naughty guy, wants to dress up and produce some pig squeal!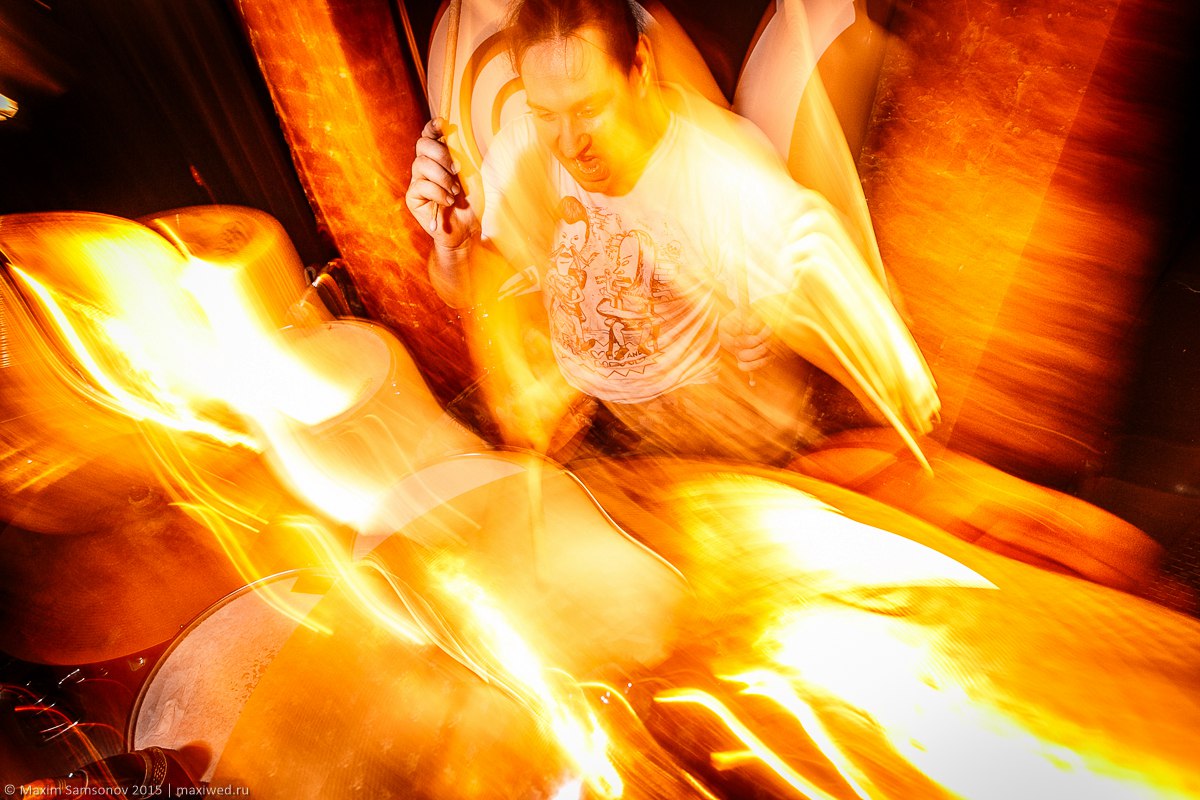 What falls on your mind when you hear about Belarus? The first associations?

Beautiful girls, cleanness and order on streets, affable reception on gigs and a charming accent!


The concert activity of NAKKA is mostly directed at post-Soviet area. When will the time come when educated Europeans start shaking spanners in slam and raising Russian tricolour in the hall from time to time?

I'm afraid they won't get the full aesthetics of such kind. We have lyrics in Russian and the aesthetics of a machine tool is rather uncommon. To my mind it will be close only to those who know what USSR is...


What's the social system in the band? Dictatorship of matriarchy or anarchy of patriarchy?

Technocracy!


Tell us about the musical scene in Tver. Are metal gigs held there often? Can one meet in a local bar the cult band Ansambl Hrista Spasitelya e Mat Syra Zemlya [Ансамбль Христа Спасителя и Мать Сыра Земля: Ensemble of Christ the Saviour and Mother Earth]?

Earlier I arranged the gigs of the foreign bands that toured through Tver. With passing time people's interest towards attending gigs and 50 people on the show is not enough to pay its way and I rejected the idea of organizing gigs, though they are held and will be held in Tver. There are bands playing deathcore and black… Grind bands like the well-known Duodildo Vibrator aren't active at the moment. But I can't remember AHS playing in Tver even once. I think they are more popular around the world than in their home town, which happens. In our own city we've been sometimes told things like: give up making noise with your blastbeats and screaming and do smth. heartfelt like Talkov [Тальков] and Grazdanskaya Oborona [Гражданская оборона: Civil Defense] do… And we say: ARGHHH!!!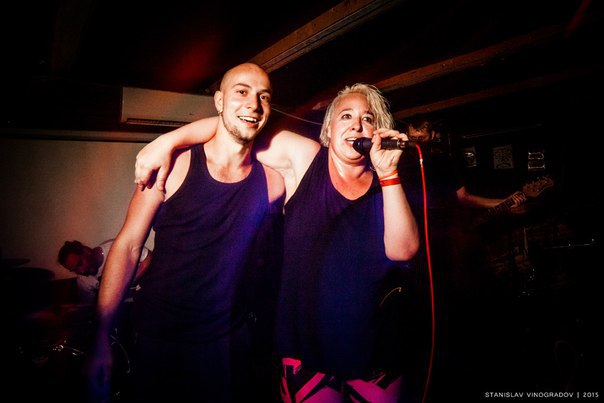 What should the audience be ready for on March 6 on GRIND WOMAN PARTY in honour of Clara Zetkin in Minsk?

One should get ready! One should shave, take a shower, put on beautiful clothes that don't hinder movements and come by all means, since the best bands of the neighbouring countries will play uncompromising dance music for you! We'll take many CDs, knitted wear and soul-saving books, and will be easily available! We promise to give you the hardest dancing hour with the songs from the latest album!


Wishes-greetings-curses…

Thanks for having us! We hope the party will be a success and the spin of Clara Zetkin in her grave will provide enough dynamic energy for the gig!
Interviewed:
Alexander Gajdukevich

Photos:
official Nakka VK group