MH: You've already had lots of interviews and are often asked the same questions.
S: sometimes happens, yes, it's normal.


MH: Don't you have a wish to trick a reporter when one does?
S: No-no! Don't worry, the most important thing is to let our Belarusian metal fans know what they must know.

MH: Finally you play in Minsk for the first time in 30 years. Is it the only capital you haven't visited yet?
ST: Yes, exactly! (laughs) This is the only capital in Europe we haven't played in before. And we're glad that finally we have the possibility to play here for our Belarusian fans. We really look forward.

MH: Any anticipations about it?
ST: Well, not actually… I would expect a good atmosphere, and we'll try to create one, because we want to do our best.

MH: And so will we! I'll reveal you a small secret – when I read comments to the announcement of your show, I found the one, which said, 'Finally the Greek Gods come down to us from Olympus!' Do you see yourselves that way?
ST: (laughs) Nooooooo, no way! And, frankly speaking, I don't believe in gods. People like such comparisons when it comes to the Greek, but we see ourselves as metal fans; artists, who try to create dark atmosphere and music in order to bring it all around the world. Finally Minsk is on the map – and we're really looking forward.

MH: So you don't believe in gods, but actively use it in your music…
ST: You want to know the sense of it? It's influence. God is power, and of course we believe in power. I just don't believe in any organized religion. God can be everything, like… the Universe.

MH: In your album 'Κατά τον δαίμονα εαυτού' (2013) each song is dedicated to the culture of a certain country. There's also a Slavic mermaid. Are you going to perform this song in Minsk like smth close to the audience?
ST: I don't know yet, it's the pain in the ass for us to make a proper set list, because we have 15 albums and the history for more than a quarter of a century, so it's very hard to choose so that everyone is satisfied. But we'll try to play songs from all of our albums, and, of course, include songs from the last 3 albums with the best feedback of fans. And maybe we'll include the one you required. Maybe.

MH: I can even give you an idea here – what about some live female vocals on it?
ST: Hmmm… No, usually we have a playback. We've tried several times with the live ones, but that's the thing that doesn't fit well for the image of the band.


MH: Such a pity, we were about to arrange a contest for Belarusian girls for this role.
ST: OK, we will see, maybe we'll make an exception.


MH: Are you going to adhere to this multi ethnic topic in your further works?
ST: That's what I'm currently doing. I'm writing new music and fighting with my demons to find out how I can go on with the forthcoming albums, but I can't tell you much. Still this multitraditional thing is always in a special place in my brain, so maybe I go on like this, maybe no. I've got no idea at the moment.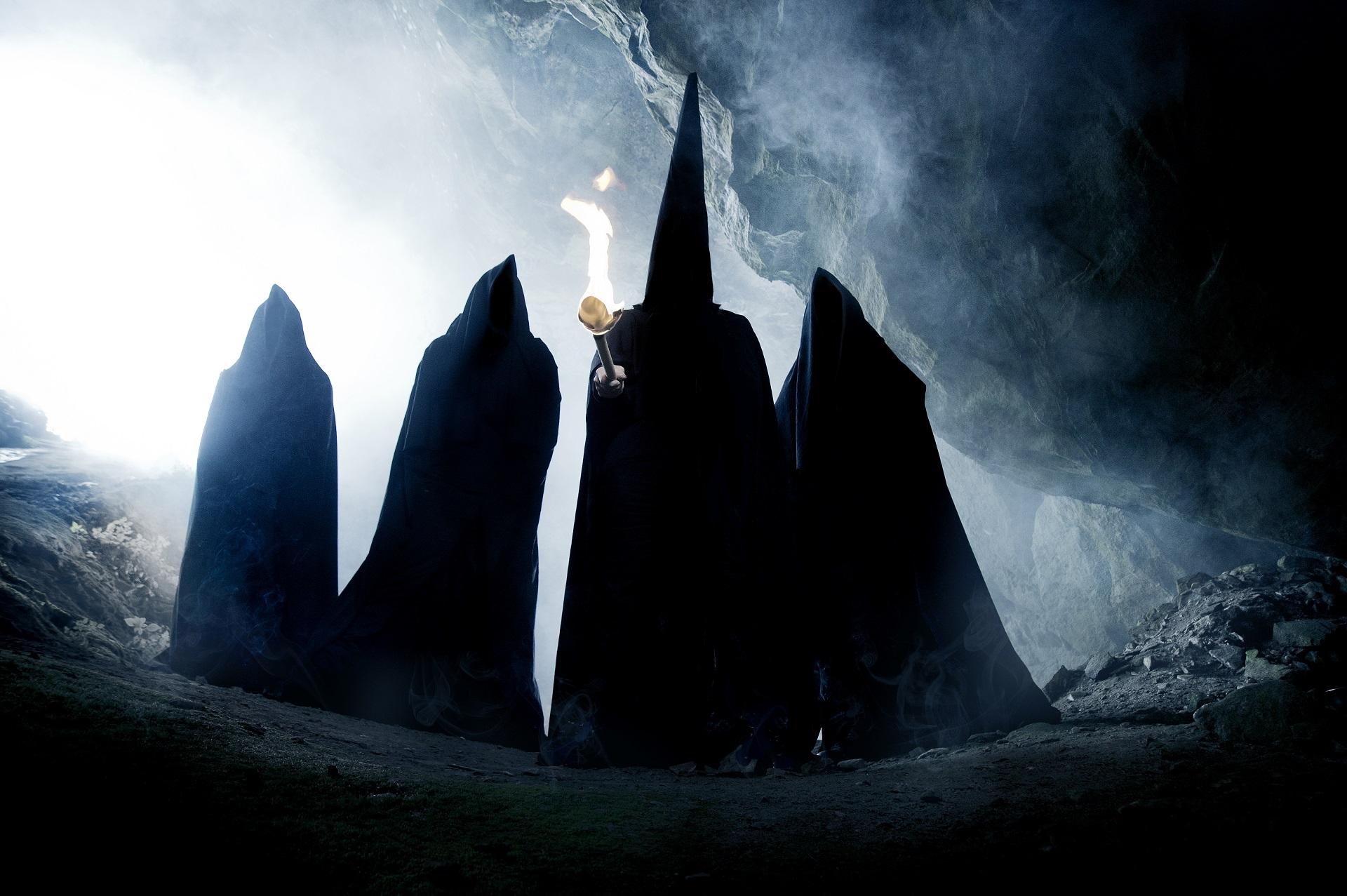 MH: Sure you can't reveal much about the upcoming album, still I can't but ask: will it be based on your own vision or also with the works of some great inspirers involved like with Charles Baudelaire in the album 'Rituals' (2016) in the song 'Les Litanies De Satan' (Fleurs du mal)?


ST: I always start with my vision. I'm inspired by other artists' vision and I'm open to other ideas, so that they can influence me. So starting with my own vision I may end up with the help of someone else's.


MH: 'Rituals' is also remarkable for the song 'Lok'tar Ogar' in the language of Orcs. Does it make you a fan of fantasy?
ST: Of course, yes. I read a lot. I just came up with this idea writing a song in Orcish while having no idea how it should sound like. I don't know whether it's good or bad, it differs from what people expect to hear from Rotting Christ or other black metal band. But as I've told you before – I'm a very open-minded person, so I'm open to any other ideas. But it's still similar to the atmosphere we create as a band.


MH: Can you pick up some fantasy authors or movies that inspire you the most?
ST: No, it's about the general influence. We aren't inspired from just one thing.


MH: Was it hard to find a teacher for the right pronunciation? ;)
ST: There are websites on the internet with the tutorials.


MH: Don't you have any other language this time from the existing ones on the list to learn?
ST: Yes, maybe. I like to explore different languages, since I'm a traveler as long as I remember myself. But don't know for now.


MH: It's cool to be open-minded, but don't you think it might also be a problem, while not all people are; and that means not all you fans might follow some of your ideas?
ST: Yes, true, but I always follow my own path, follow my heart and try to be true. Not just, you know, pretend that I'm the most evil person in the most evil band in the world.


MH: About other bands – recently SepticFlesh published on Twitter their old photos from their so to say 'first era'. Do you have the same evidence of your early period in store?
ST: Yes, there are plenty of such photos on the internet, so you can find them.


MH: And what about smth yet unpublished?
ST: Yes, I'm currently writing a book. It's actually written for the band, so I try to collect all the early photos. I can't reveal more, but you'll definitely find a lot of stuff about the band.

MH: When is it supposed to be published?
ST: Late this year – early next year. It's written in English and I'm looking forward to see how the audience meets the book.


MH: As far as I know, you stand for healthy way of life…
ST: How do you know this?


MH: I spy on you. ;)
ST: Yes, many people think the same way you do, since I try not to drink alcohol during the tour. I try to be more healthy, because if I want to go on with what I'm doing now, I must have a limit for some extreme things I used to do in the past.


MH: Let's break stereotypes and say that it's possible to hang out without booze.
ST: Why not? And you know, I'm not a party animal anymore.


MH: You told that you like discovering new bands at the festivals, but haven't mentioned any particular ones so far. Can you do it now?
ST: I can't mention some, because there are too many. It wouldn't be correct to single out some. Generally the scene is more grown-up now with many newcomers in the spirit.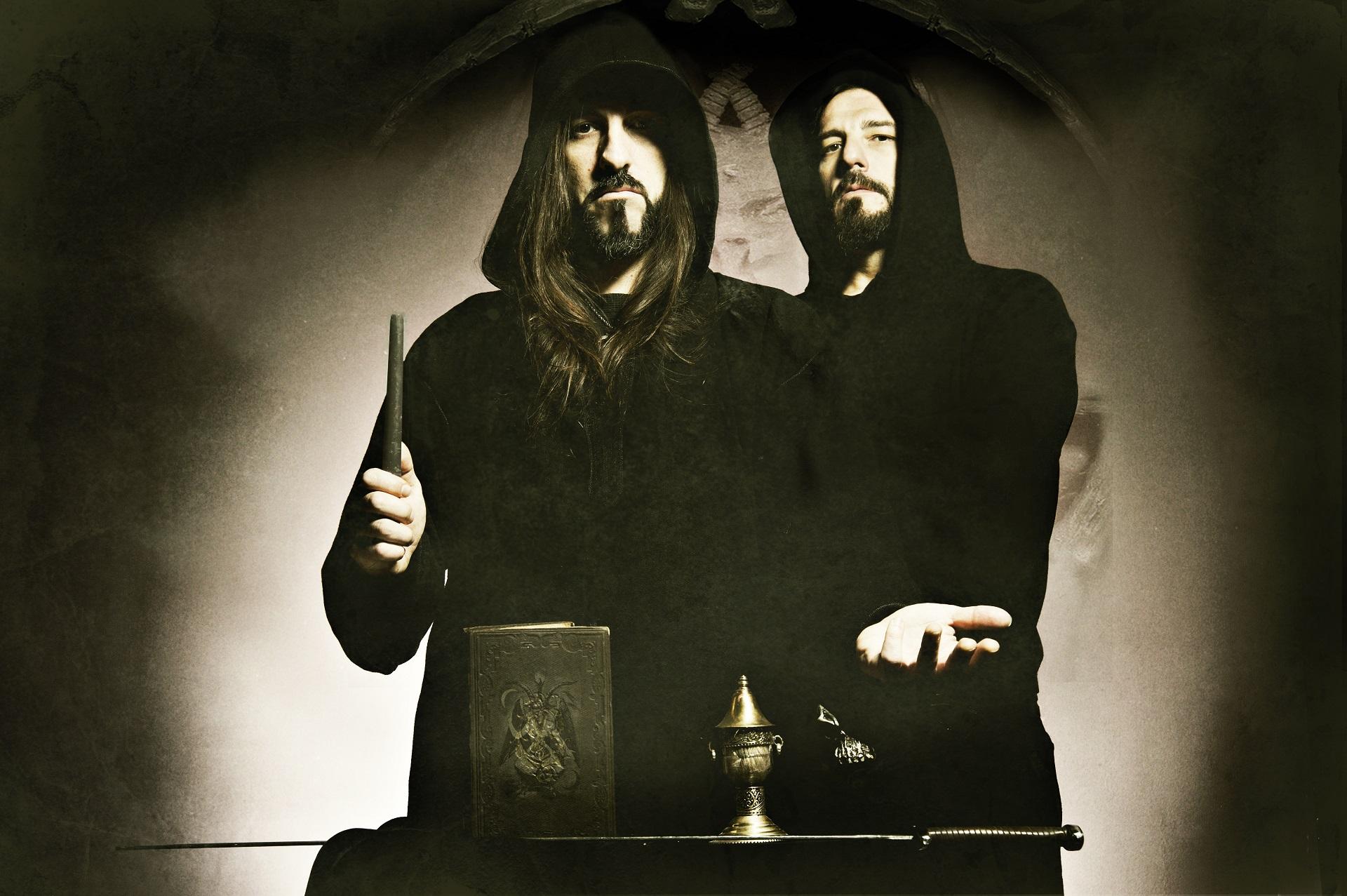 MH: Sounds fair. Are you interested in the fact, which band is going to support you in Minsk?
ST: Yes, I try to control it. You know, it's a very difficult situation, because I don't want to stop someone playing with us, but I also want to have some similarity with the atmosphere we create on the show.

MH: In other interviews you always say that your music constantly changes. What about your personality?
ST: Yes. You know, the more you grow up – the more wisdom you have. Still you have some revolutionary ideas in your mind, you want to change this world – that's why you still create music. Your goals change a bit… I'm not the same person I was at 18, or at 25, for example. Still I have the spirit, still I have the flame burning. I want to have a point for everything I'm doing. When I was younger I wanted to destroy everything without a reason, now I still want to destroy, but I want to change this world a little bit. That's why I write music – I want to pass my own messages.

MH: Don't you have any problems playing your old material, which conveys the views that might have changed?
ST: Yes, but this is the band, this is Rotting Christ with 15 albums in the history.

MH: No wish to re-record some old stuff?
ST: No, I don't like it. The initial thing is more alive. Usually I prefer to listen to albums that were recorded back in the days.
P.S. Still got no ticket? Now is the best time to get one! Hope you remember you can do ia on our website as well? Right
here
.