Texas Gravity Band – is the band formed on the basis of the more successful and famous one from Bobruysk called Straight Land with Dmitriy Mitrifanov on bass. He with the mastermind and leader of the band Sergey Glebov met the MetalHeads.by correspondent.
MH: MetalHeads.by SG: Sergey Glebov (Сергей Глебов) DM: Dmitriy Mitrofanov (Дмитрий Митрофaнов)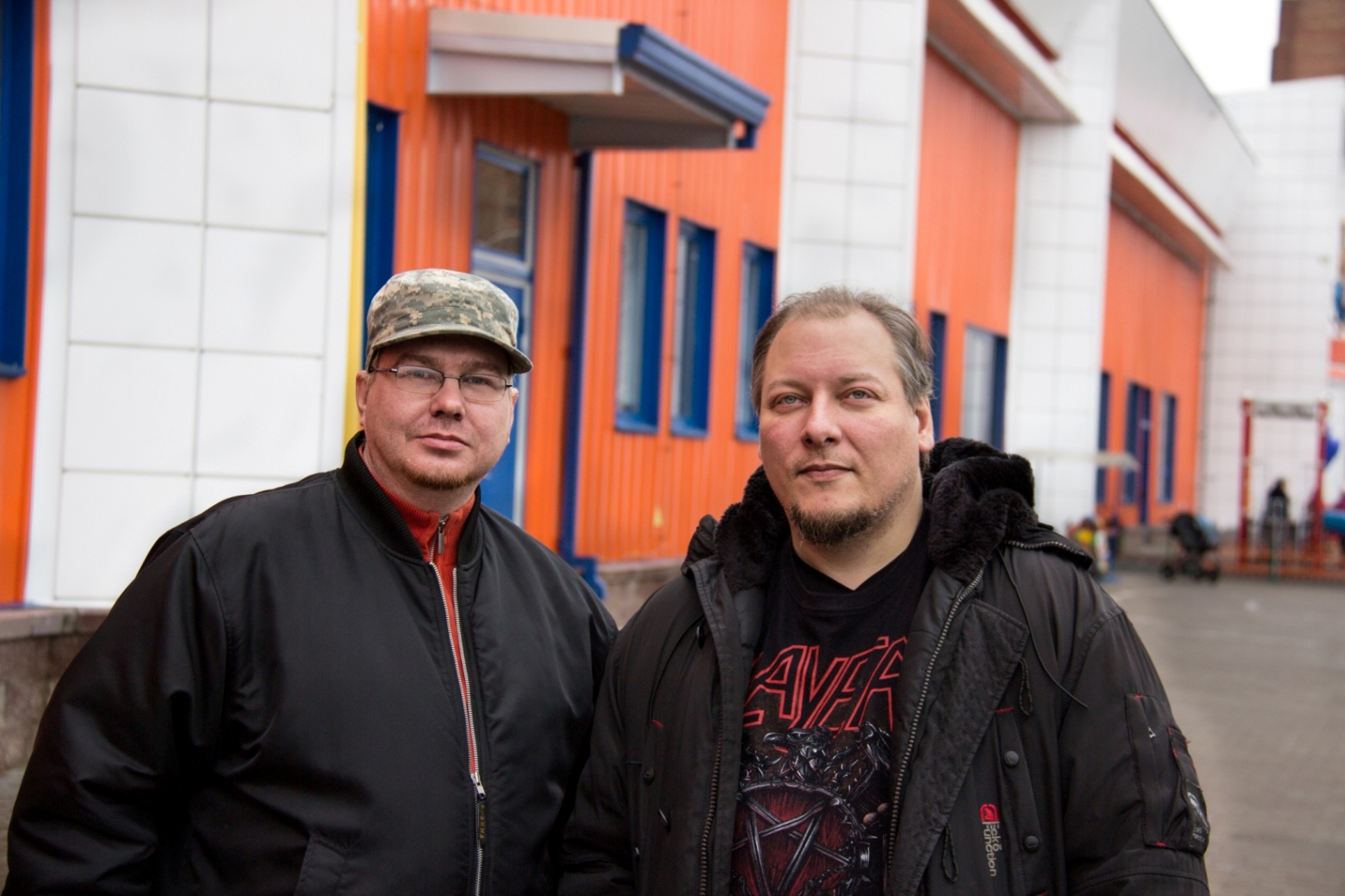 МН: Tell us about the life of the project Texas Gravity Band... is it still alive? Or is it dead for a long time?

SG:
It's more than alive: we play shows; in 2016 we plan to release
a small EP
of 4 tracks with bonus live in studio. We did the recordings in the studio of Dmitriy Mikilich (Дмитрий Микулич) and now the editing of the final product takes place. I don't think whether someone likes what we do or not since the end of the project Straight Land. Now we play for ourselves. The main thing is the beauty. We play Stoner with the elements of the South rock and grunge – music popular in the 90
th
.
МН: Почему именно EP? Так дешевле?
SG: Затраты и так чрезвычайно малы. Мы не можем себе позволить суммы, которые выкладывают те же минские банды.

МН: Why EP? Is it cheaper?
SG: The costs are extremely small. We can't afford ourselves spending as much as for example Minsk bands do. Here we speak about several thousands of dollars. Why EP? – We have no time to compose the whole album since music is not our job. We have to work in order to have money on our credit cards and to be able to pay our bills. It takes much time. And we've recorded EP during this year. What concerns the life of the band, live shows are an integral part of it. We are not interested in ordinary concerts. It should be an interesting occasion to make me and the guys go on a real journey. So with the EP and a small live set we will have some material to show concert promoters. For example Smolensk A-club is so to say our beaten road where we are always awaited provided we have new material. The coming EP should help us with it.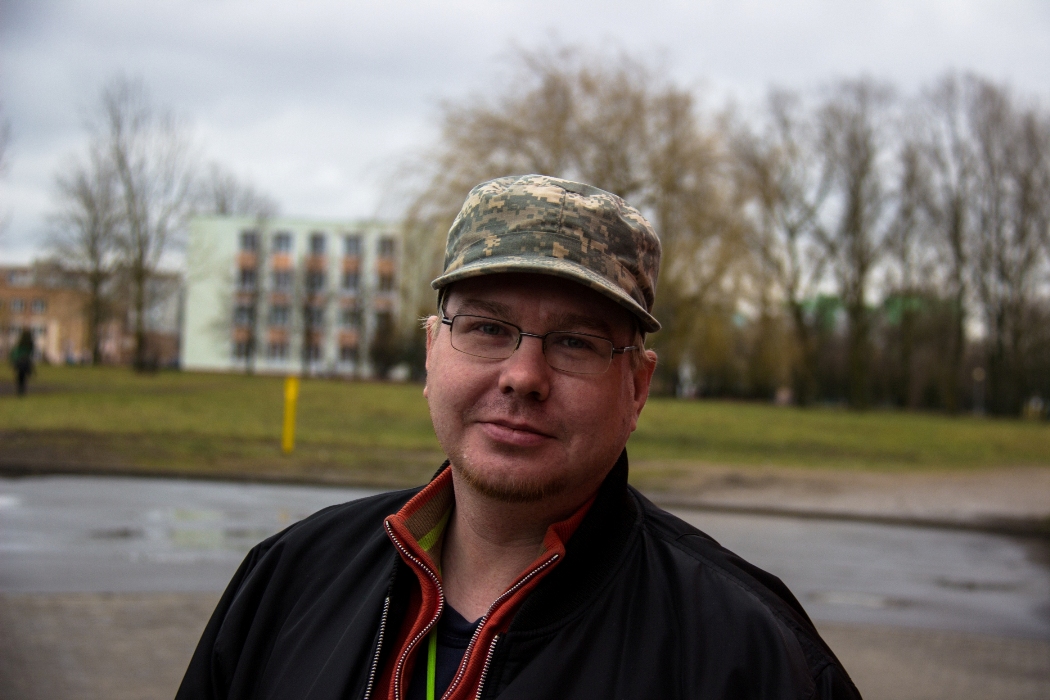 МН: How much does it cost to record an album in Bobruysk? Minsk band Beyond the Darkness has recently released the CD and mentioned 2000 dollars.
SG:
If we take an album with 9-10 tracks it will be about 300 dollars. The most of our material is composed in Bobruysk and then we give it to our sound producer
Dmitriy Mikulich
for mastering. It's not a secret that modern technologies allow recording an album even in one's bedroom. The main thing is mastering. If it's done on a high level the album's sound will be inferior to Jared Leto in all his tracks.
МН: By the way about Jared – his live shows are peculiar with such important elements as 5 minute communication with the audience after each song.
SG:
That's a good idea. If we have a show for 40-45 minutes we can put a table on stage and start a 20 minute interaction with people. While they ask questions, little by little we can take some strong drinks.
МН: And some young fans gossip that Jared has 24 centimeters.
SG:
Wow!!!
DM:
Now I see why people attend rock concerts: to see the genitals of the musicians.
SG:
I think that Jared is a good marketing specialist and had made a picture of it long ago and puts the picture in deluxe edition of each album.
МН: Metal shows in Bobruysk are rather rare but as the practice shows are pretty successful. The last event on October 31 as far as I know ended up with the scandal. What had really happened?
SG:
Well, as far as I know this show was remarkable for the loss of passport by one of the organizers, which prevented him from going for work in Moscow in time. If you ask about the comments of the members of
Bloodlast
I have no idea about the occasion they had. Probably smth. went not the way they planned. What concerns gigs in Bobruysk – one can and should come here. I always take it easy when my band is met not the way we've expected – that happens and it should be accepted. I remember in 2007 we played in Mogilyev in the club Liga and some people mainly with emo haircuts tried to spit on our banners, but since the stage was high they failed.
What concerns the performance of
Texas Gravity Band
on October 31, it's remarkable with the fact that our bass-guitar player Dmitriy Mitrofanov has been in the capital of Russia as well and was replaced by the famous man
Artur Georgadze
(Артур Георгадзе) – the leader of the band
DamageDone
. He's more famous with covering the band
Diablo
, which was commented by the guys from that band. They said that at first they thought that it was them who played the song.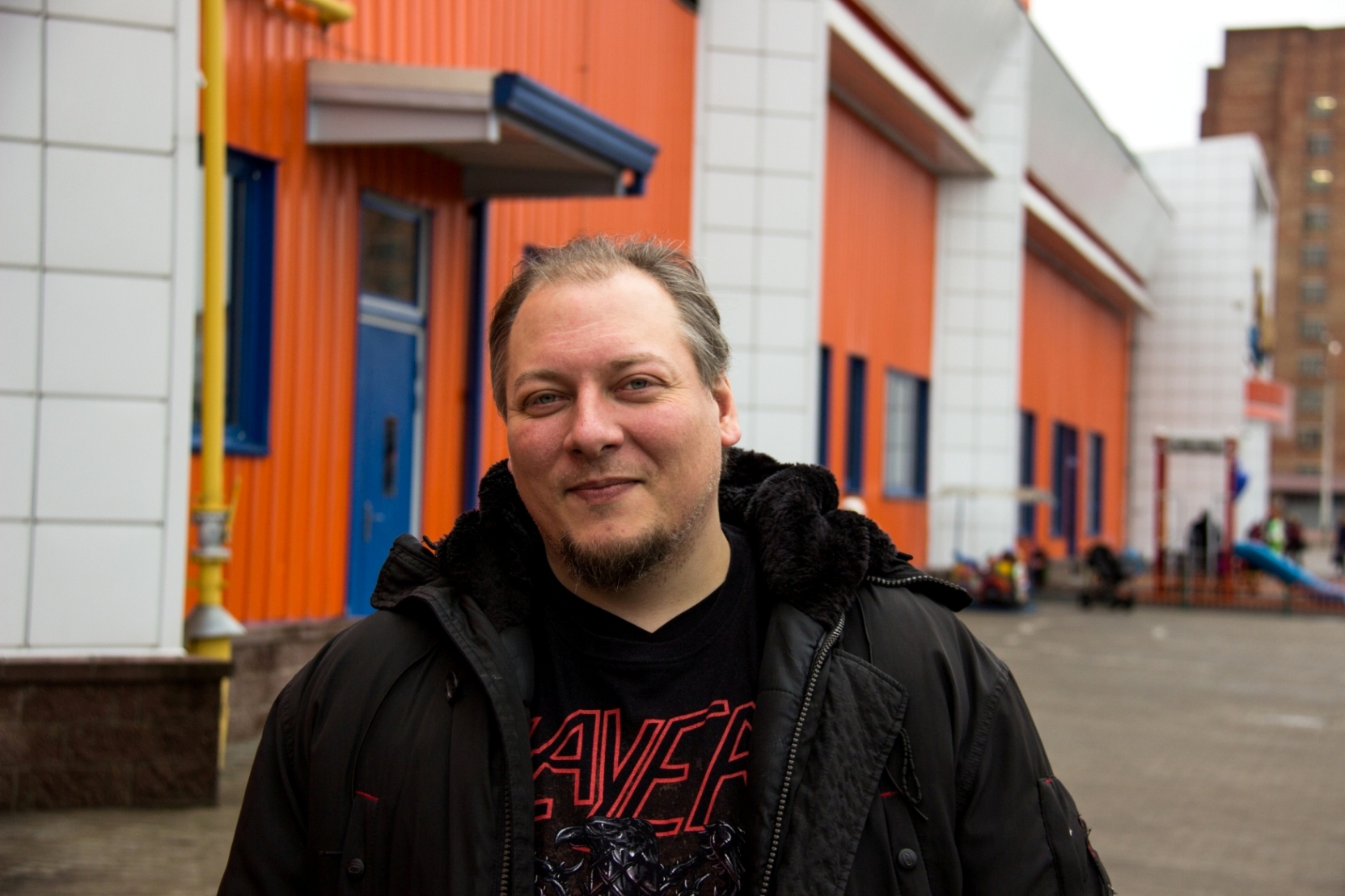 МН: And what about promotion of the concerts with poor attendance. I know that your former project Straight Land played a show in St. Petersburg long ago and there was a striptease on stage.
SG:
Ооооh... That was so long ago. You know, combining metal show and eroticism would be nice. I think if we were in St. Petersburg it wouldn't have been a big problem. But we live in the Republic of Belarus and here 3 things are important: sky of stars above us and the law of high moral standards inside us!
МН: And the third one?
SG:
The third one each person should know himself. It's not spoken aloud. That's why I don't believe we would be allowed to have a strip show during the concert. Though, in Bobruysk everything happens the following way: even if you don't notify anyone about anything in 15 minutes everyone will know everything. When we played in St. Petersburg we didn't see any police officers within a radius of 2 kilometers away from the club. What concerns the strippers at the gig, each worked on special terms to make the support of each band special.
DM:
Admit it, they weren't really naked.
SG:
You know, in fact striptease doesn't presuppose nudity.
DM:
Hello! What about private dances?
SG:
I haven't taken part in it, that's why can't say anything specific on the matter. As for metal concerts, if organizers could combine them with striptease it could attract more audience.
МН: This year such Belarusian bands as Aillion, Ivory, Beyond the Darkness released new albums. Did you listen to them and what do you think?
SG:
Of course I listened to the album of
Aillion
. They worked on it for the last 3-4 years that's why no wonder it turned out to be so substantial. I like very much the song 'Solntse Svobody' (Sun of freedom) – it's very catching. The other tracks are not bad if not great. Speaking about the influence of
Peter Petrovich [Elfimov]
(Петр Петрович [Елфимов]) it can be seen, but you can't tell that Aillion is his personal side-project. It's a normal collaboration of artists. For example
Maxim Chromov
(Максим Хромов [vocalist of the band
Rikoshet
] always supported my idea about joint show with
Straight Land
. And when I showed him what we were doing with
Texas Gravity Band
, he agreed to take part in our project as a guest musician. About the existence of the band Ivory I knew when saw the playbill of Aillion [December 12 the presentation of the album of
Ivory
'Yuzniy Krest' (The Southern Cross) took place supported by Aillion]. Speaking about Belarusian internet I'd like to tell that the only band playing heavy metal of a high quality is Aillion. And it has nothing to do with my acquaintance with
Dmitriy Mikulich
(Дмитрий Микулич). I know many heavy metal bands from Belarus but no one reached the success of Aillion.
МН: Did Aillion reach success?
SG:
Sure. Look at their live shows and people attending them. Their glowing eyes and feedback tell a lot. One shouldn't envy Aillion – they reached everything themselves.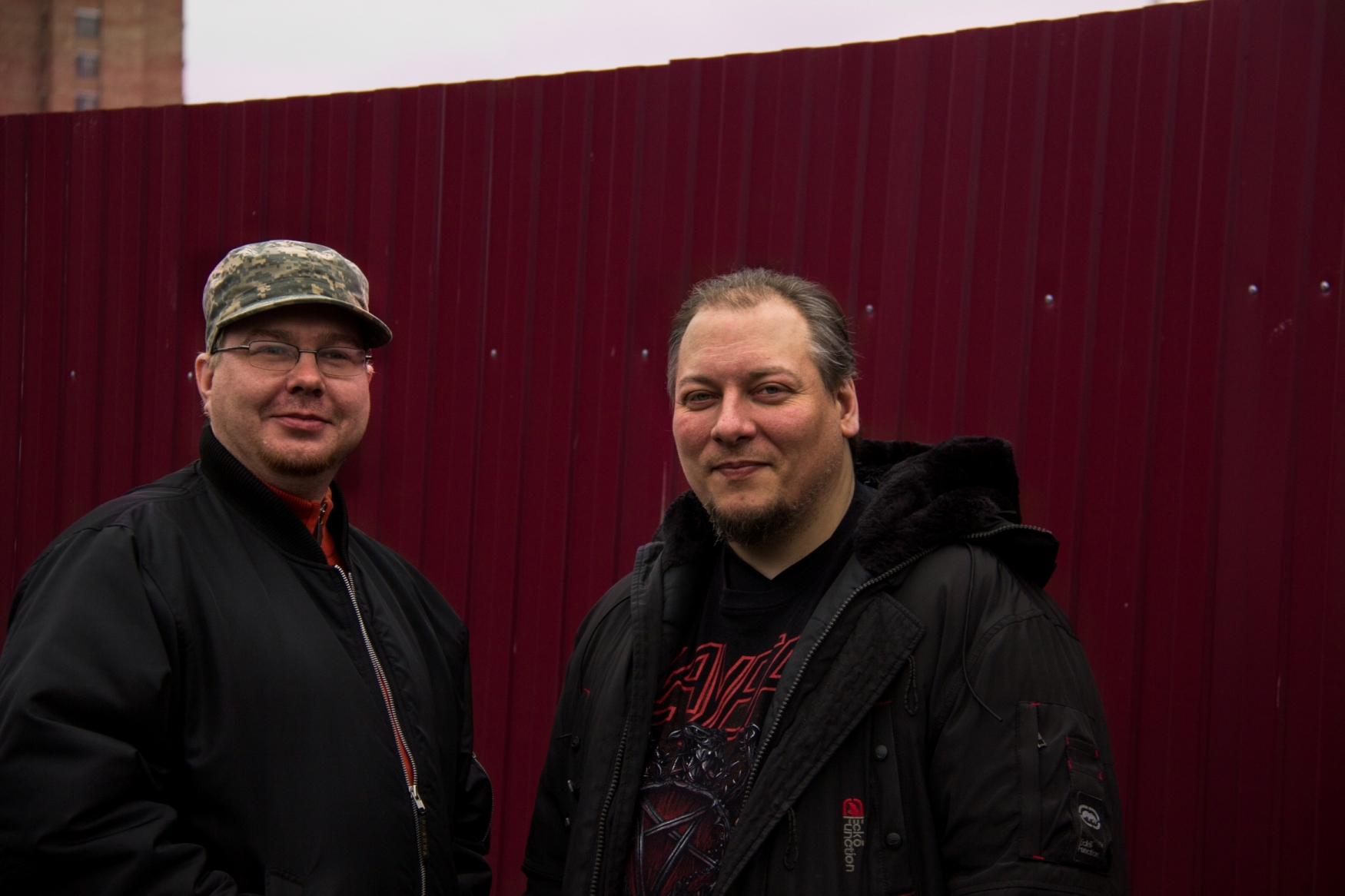 МН: What releases from 2015 were the most remarkable for you?
SG:
First of all it was the band
Diablo
and their album 'Forbidden Horizons' which was awaited by me. After listening I realized that the guys still can make high quality music.

DM: Fear Factory
had a release as well.

SG:
Well, their album I liked far less. For example their previous work 'the Industrialist' impressed me in the more pleasant way. It was a very strong album with iron balls and terminator's teeth. 'Genexus' – is the same 'the Industrialist', that's why I don't pay attention to it. I was impressed by the Russian band
Imandra
and their album 'Sosredotochsya' (Concentrate). Did
Cannibal Corpse
release a new album? That's why I can't remember anything. From Belarusian bands I can point out
Posthumous Blasphemer
with their last year release. We shared stage several times and I can say that
Sasha Gaidukevich
(Саша Гайдукевич) is very talented musician and guitarist.
What for the mass enthusiasm towards djent on our scene, I'm absolutely not delighted with the idea. Bands try to imitate their more famous western colleagues, but the outcome is pretty mediocre. Thus they are promoted by some portals like
For Fallen Souls (4FS)
and write astounding articles telling that it's practically the unique phenomenon on Belarusian metal stage. Honestly, I listened to it, tried to understand for a long time, but everything wasn't right... One friend of mine is a guitarist that plays djent and once he frankly told me: Sergey, do you know what's the most shameful moment when one plays the six-string guitar? – To admit that you are gay. And I realized that djent players compare those who play six-string guitar with fa***ts.
From Belarusian Bands I really liked
Re1ikt
and their album 'Lekavyja travy' (Healing Herbs). I've been following the band's activity since 2010 and want to say that they are a unique phenomenon on Belarusian stage. What else? It's a pity that
Litvintroll
ceased to exist. I can also say that I liked the new album of
Megadeth
a lot. Mustaine, by the way, attends Russia so often that one can think he has real estate somewhere in Moscow area.
DM:
I think that after the incident when one of the fans used foul language talking to him,
Dave
will seriously think over the reasonability of visiting Russia.
SG:
By the way about the vulgar language. One of my friends that works in a Russian office of
Rolling Stone
witnessed a confusing and in a way funny situation. There is a famous musician
Tricky
working in trip-hop genre. He had a role in 'The Fifth Element' of Luke Besson. So the journalist was a real fan of Tricky and when he knew that his idol plays a show in Paris flew there, visited French office of Rolling Stone and got accreditation for the event. He entered the club and saw Tricky sitting at the bar and treats everyone. Here is the dream that came true one could think. But when he came closer Tricky changed in face and said that this guy should be kicked out of the club. He was explained that it's a journalist that will write an article about the show but Tricky started yelling that if he wouldn't be taken away he won't play. That's how my friend missed the show. But he managed to write a very good material based on this story.
МН: The final question. Where do guitarists find inspiration for composing music?
SG:
When you live in the fifth Bobruysk district, the first thing you see after bath is the pipes of heat electropower station. And the scenery is invariable despite the season. In winter it looks a bit gloomier though. So you ask about the source of inspiration. These pipes inspire me: I look at them and think - fu***ng awesome! But that's not important… The band called
Petlya Pristrastiya
(The Loop Of Addiction) has the song with such lyrics:
Past our window wheels drive techno dance.
And from our window we see a splendid scenery of heat electropower station.
A scenery of heat electropower station. A real fu***ng situation!
So I thought
Ilya Cherepko
(Илья Черепко) wrote that about me. Talking seriously one can get inspiration from the music of other bands. This year I discovered bands
Imandra
and
Lucifer In the Sky with Diamonds
. They inspired me a lot.
МН: Well, Sergey, Dmitriy, thank you for the interview! Good luck to you and your project!
Interviewed:
Alexander Kurlyanchik