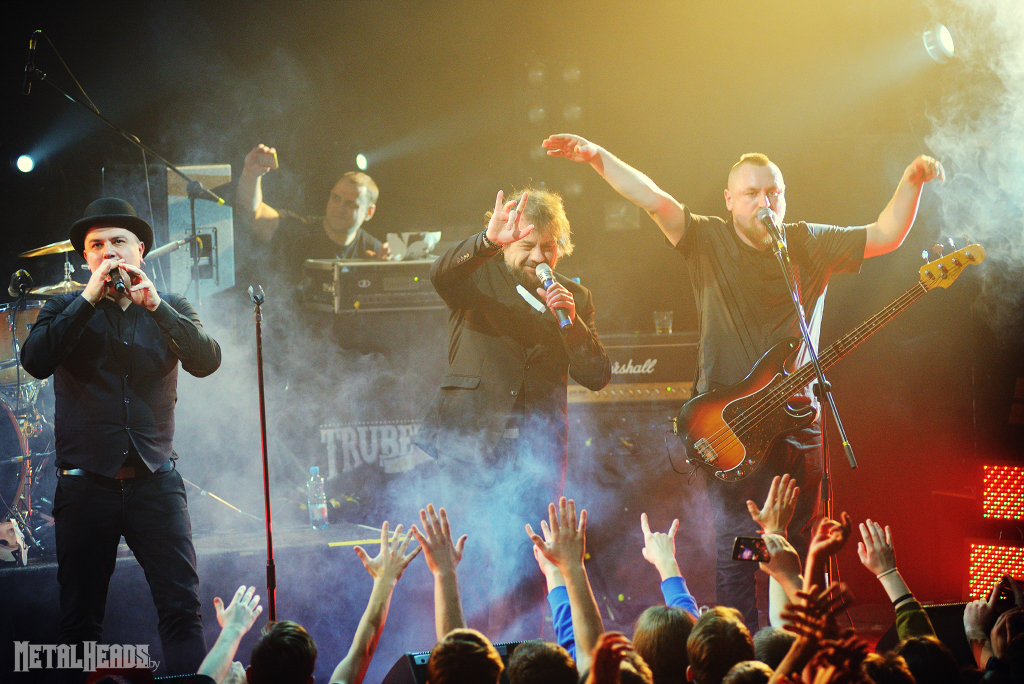 After the first listening to
Magister Bibendi
it became clear that
Trubetskoy
has made the sound significantly heavier. Times of '
Zainjka
' (Darling), '
Rainjka
', '
Yevpatoriya
' and other teenage anxiety stuff is left far behind. There were full-grown men on stage that have to developed serious biceps on the concert platforms in and outside the country. Despite the new album was hardly any longer than 35 minutes, the live set of the band was meant for practically two hours. There were unusual surprises for the audience like duet with the famous showman
Pomidorov
(Помидоров) and of course the old hits of
Lyapis
.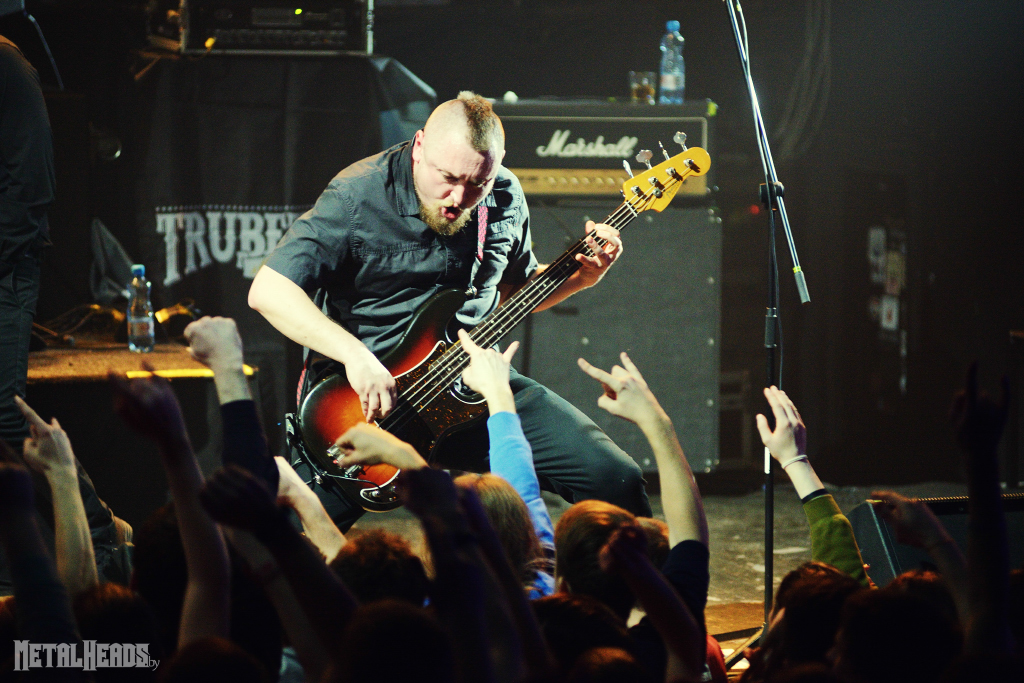 As additional promotion for the concert one can mention two occasions:
the open presentation
with the set up record for pouring tequila and the cost of the tickets on the main event. Ten days before
Pavel
(Павел) in the image of
Magister Bibendi
poures 100 glasses of tequila for slightly more than 3 minutes in T.N.T. Rock Club, treated everyone who came, shot a video with them and played a small acoustic set. What concern tickets, their cost was 100-200.000 BYR. When in our country the tickets' cost on events like '
Kalyadny Fest'
starts from 250.000 BYR and 1 American dollar costs practically 25 000 BYR one may say with confidence that
Trubetskoy
played in Minsk almost for free. The most remarkable thing here was that even under such circumstances in the Saturday's evening there wasn't a full house. The start of the economically hard year gives food for thought including the organizers of such events.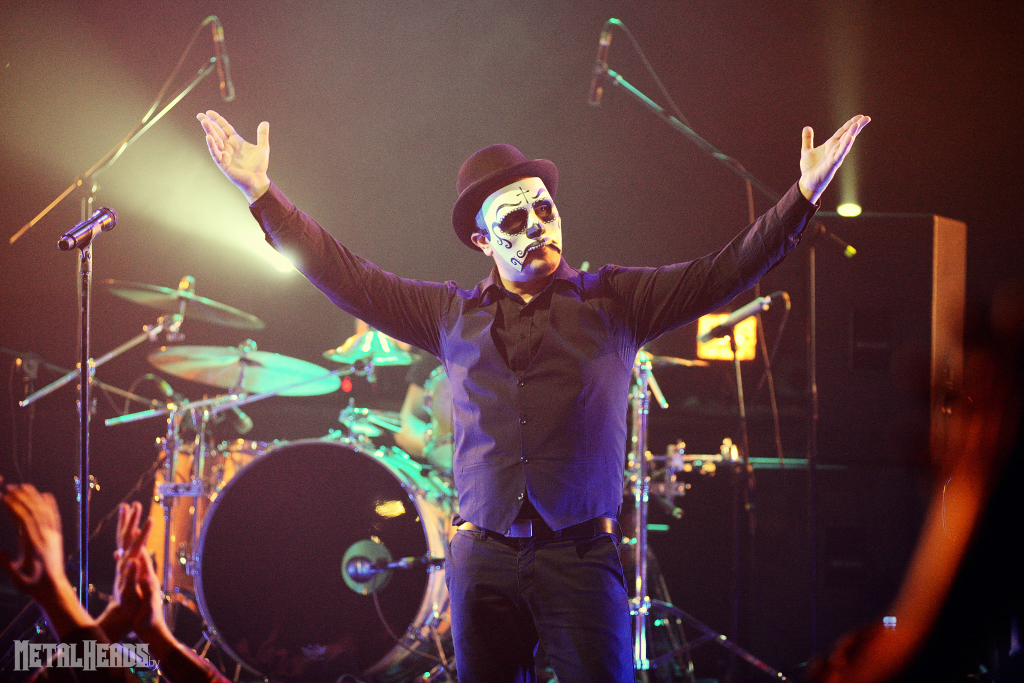 What concerns the audience one could meet both schoolchildren that heard '
Magister Bibendi'
only yesterday and today took their friends and came to the show , and the older generation that desperately waited for the encore in order to drop a couple of nostalgic tears to 'Yabloni' (Apple Trees) and 'Ty Kinula' (You Cheated). The show started with the appearance of the musicians in famous masks and playing the main album's theme. As hits from the new album had been played, the audience 'woke up' and arranged slam, partied like hell and just danced. The widest response had been drawn by the chords of Lyapis '
Nafta
' (Petroleum), which hadn't been played by the authors live yet. One more pleasant moment was 'Printsessa' (Princess) from the same old 'Vesyolye Kartinki' (Funny Pictures). Showman, musician and infernal lady-killer
Alexander Pomidorov
(Александр Помидоров) performed his 'Kalyadny Tzud' (Christmas Wonder) and burst into a 'black' recitative with an excellent piece of rap. After such thing the tenth wave seems not so scary. In the end the band played the old
Lyapis
' hits and thus created the atmosphere of 2000
th
.
According to the gig's outcomes one can make several conclusions: people's love to 'ex-Lyapis' is still strong whatever band sings and plays. And what concerns the musicians, one can say for sure that after such an obscurantism they won't be allowed in paradise…
Special thanks to the organizers for the accreditations provided!
Text:
Alexander Kurlyanchik
Photos:
Siarhei 'Petrowitch' Hahulin