Hearing someone being a 'legendary band' doesn't make it easier to appreciate the real contribution of a certain band to the world's history of music. But it's not the case of Manowar — even schoolchildren know about their achievements, but we've picked out the most interesting facts for you on the threshold of the gig in Minsk on February 16th. When you come to the show you'll become a legend as well, since Belarusian people have been waiting for this event for 35 years!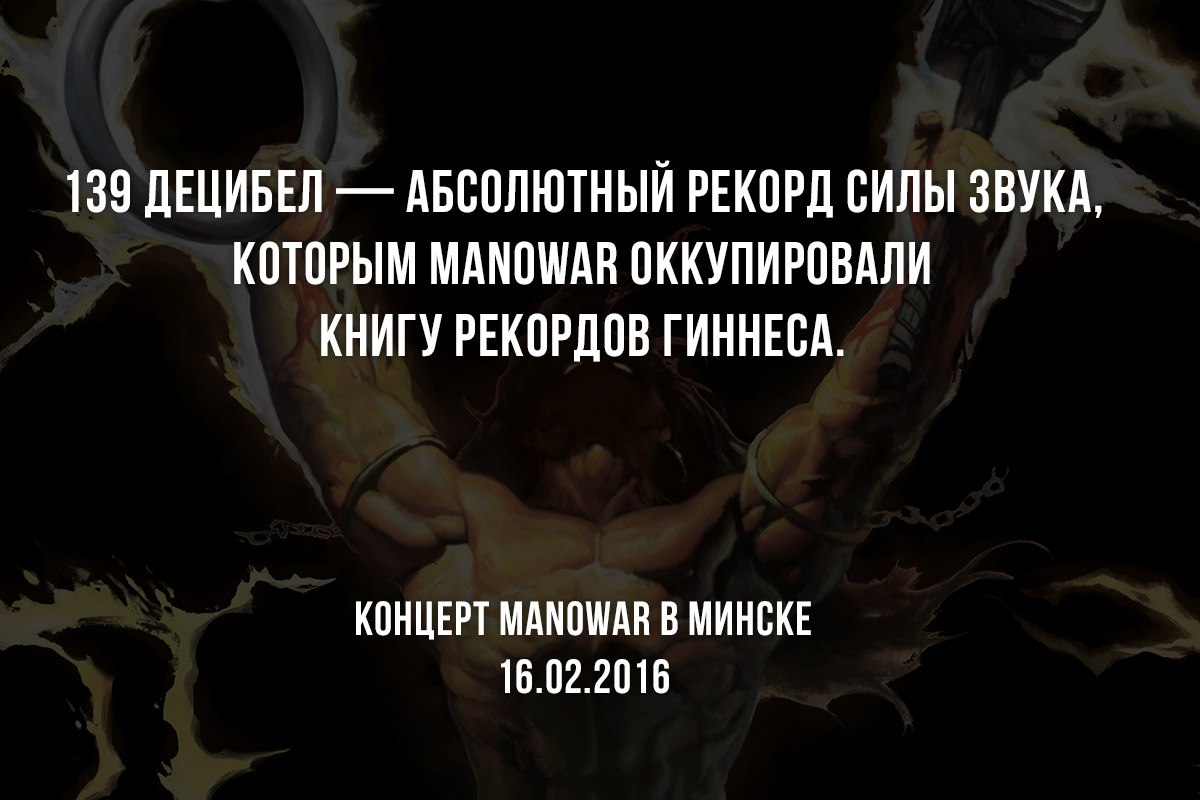 1) Manowar— is the loudest band in the world. The record for the loudness of the live performance has been set up in 1984 and had been beaten by them three times! The latest achievement has been recorded in 2008.
2) The status of a legend of Manowar can be proved by the indisputable fact: the band played the longest metal show in the history of mankind.
3) To prove their intentions to shake the whole world Manowar signed their first serious contract with blood.
4) The founder and leader of the cult band Joey DeMaio had never been accepting the idea of record labels to turn the music of Manowar into more pop and commercial oriented. In the end he got tired of it and established his own label Magic Circle Music in 2003.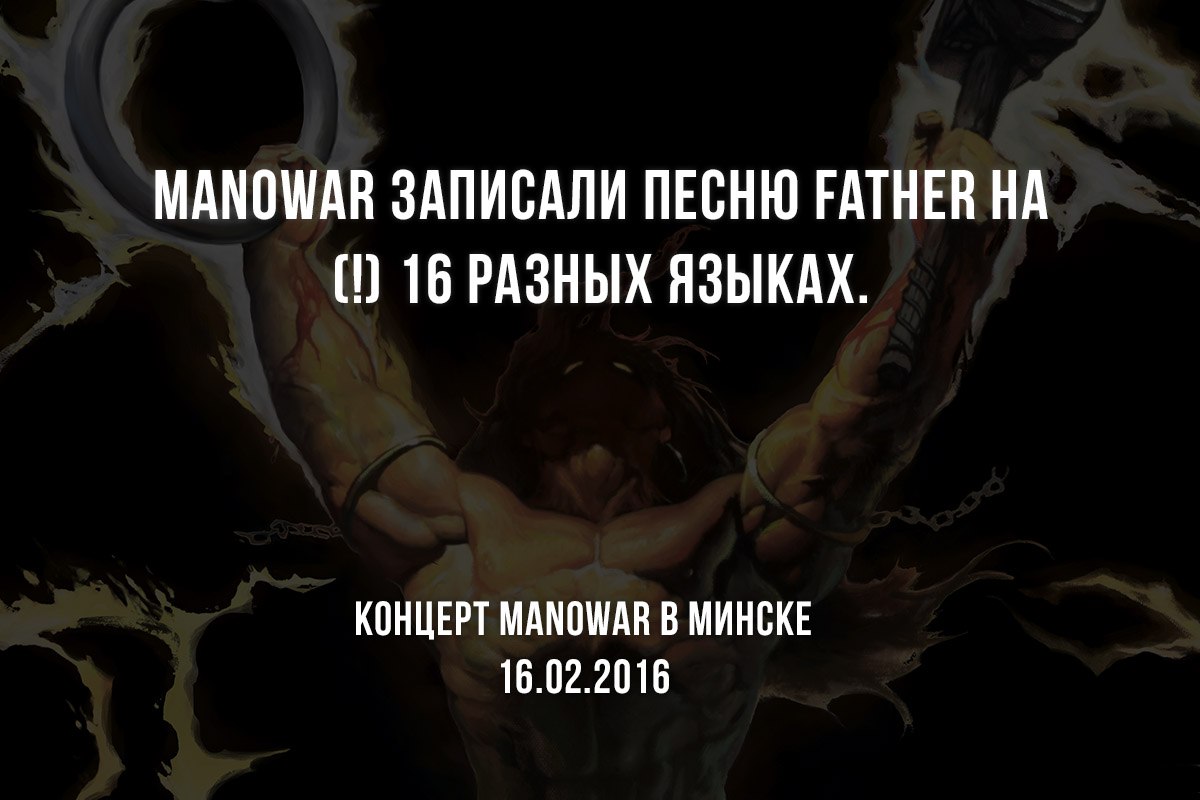 5) The members of the band had always supported the theme of brotherhood for real metal fans, so they recorded the song 'Father' in 16 languages…
6) The band had always been striving to the loudest and purest sound in the world. The time has come when ordinary instruments couldn't satisfy their needs anymore, so they projected their own guitar rooms in order to achieve the quality desired. A little bit later guitars suffered the same fate. Now the musicians play the instruments of their own design.
7) Pursuing the purity and quality of the records' sound they became the first metal band that gladdened their fans with the brand new sound format. Manowar will play the very first show in Minsk for the 35 years' history. Fans that will witness this event will become legends as well.
If the Sport Hall will remain on it's place after the sound-check, Manowar will play on its stage on February 16th 2016. All the tickets on Manowar metal show have the same cost of 1 000 000 Belarusian rubles: the best places will be taken by the fastest ones.
The tickets for the long-awaited Manowar show can be purchased in Minsk ticket offices, on the website of the event organizer – concert agency 'Atom Entertainment'
http://atomenter.by/
and on the websites of ticket operators. On the website
ticketpro.by
one can buy a ticket to Manowar show in on the hire-purchase system with the help of special certificate up to the December 1st.