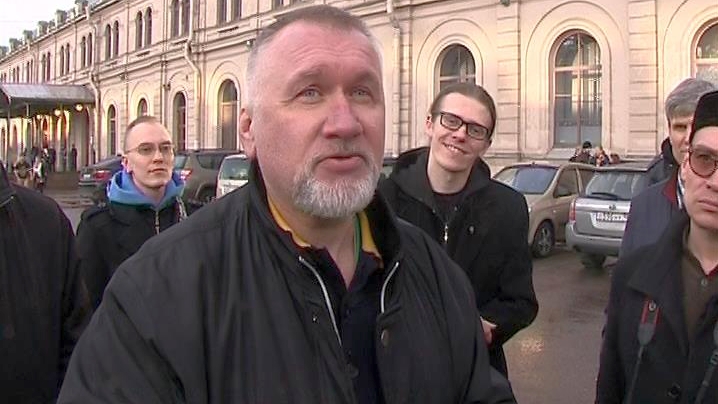 The entire informal community was perplexed giving arguments of varying degrees of vulgarity while people who are far from such culture grinned thinking: serves you right, Satanists! However behind the screen of double-edged accusations towards each other few noticed that the hype around all these Belphegors is advantageous not only to the Orthodox activists wishing to show off dreaming in a "trash-box" called TV. It's also luck to the metal bands that faced the "inquisitors".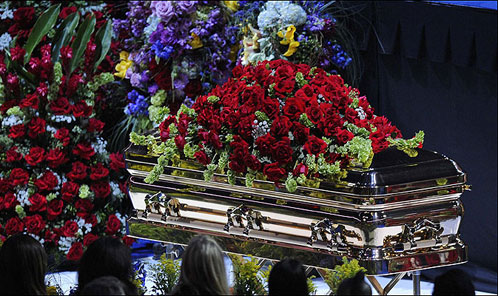 There is nothing worse than an aging musician, which brought millions of dollars to music labels and advertisers. Once it becomes clear that his death will bring much more dividends than his life coming to the end. It's still unknown what caused the death of Pop King Michael Jackson in 2008, but we can say for sure - his legacy continues bringing income today. No need to say about the luxurious funeral recorded on dvd and watched by practically everyone. The show was bigger than the ones of many famous living musicians.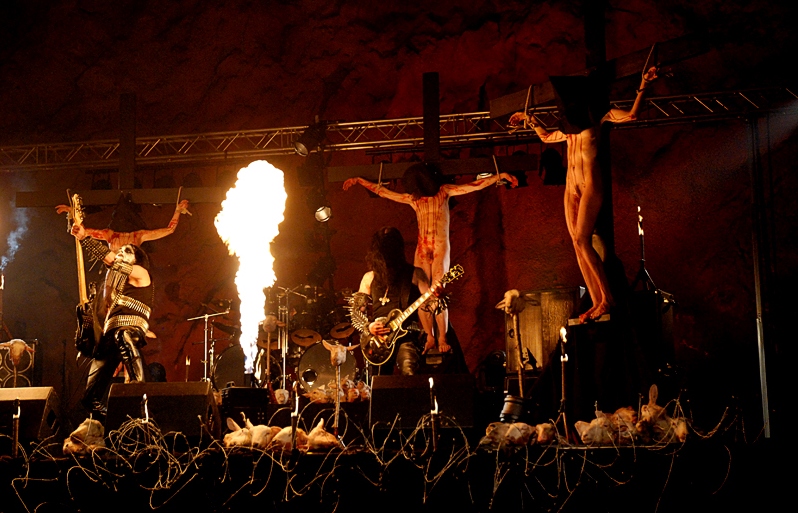 If we refer it all to heavy music, things are slightly different here: the number of fans in hundreds (thousands) times lower, therefore musicians earn less, but one tries hard, one can even make smth. out of it. A classic example - the famous concert of the Norwegians Gorgoroth in Poland in 2004, which was broadcasted on the local cable television and was released in 4 years in a limited format on DVD called «Black Mass Krakow». In 20 years that passed since the first works of Mayhem little has changed in black metal, so the idea of surprising people with gorgeous riffs in this epistolary genre is a loss. But one has to find a way out! Having bought enough pigs' heads, pouring their blood on stage and putting three crosses with floundering naked people, Gorgoroth went to conquer Polish TV. It's clear that they awaited a solid feedback. And it wasn't long in coming. Polish police seized the video and returned it only in 2008 when the fuss around it was big. Of course there were ardent Gaal's recognitions of non-traditional sexual views, but that's another story. And the moral of this story is clear even to a five-year student: society heard about Gorgoroth, not as musicians but it generally doesn't matter. After all football fans appreciate the result but not the means it was achieved. If you don't believe watch the game of the national team of Iceland on coming Euro.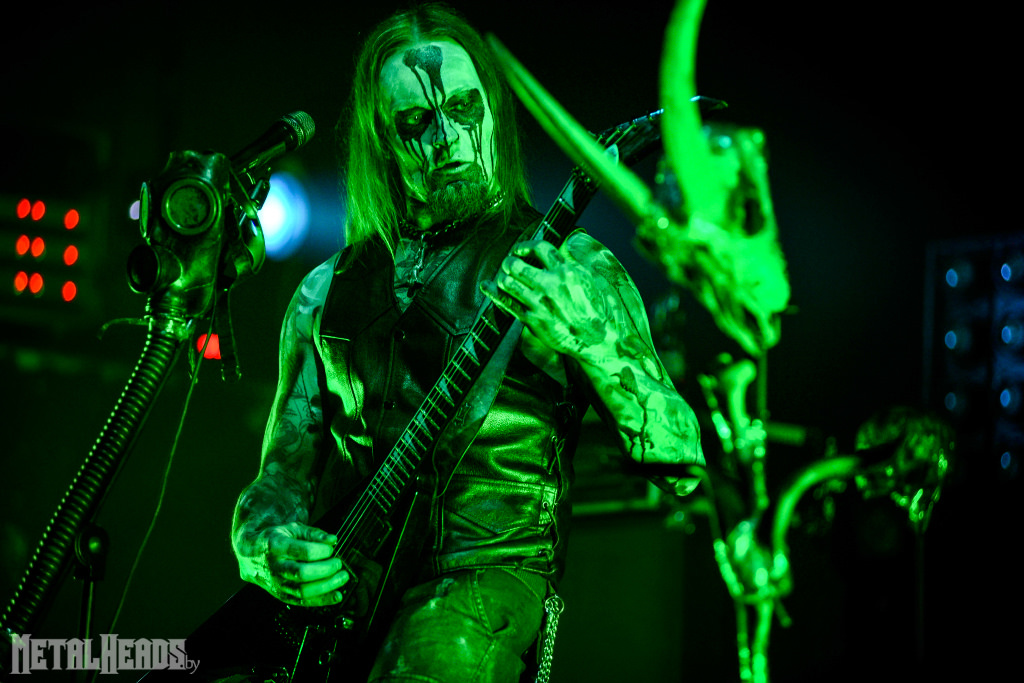 Going back to the beginning of 2016 I can't but single out the Austrian band Belphegor, that has been tactlessly spat upon by the activist Artyukh. One asks what could be worse? But this coin has another side - black PR. After the memorable event the interest towards the band greatly increased even though it had already managed to lose its popularity. On the tide of ugliness happening with Russian tour of countrymen of Mozart and Freud, the organizers of the KilkimZaibu festival seemed to catch the general mood and quickly invited the heroes of the "battle" in Petersburg airport promising that nobody can shut their mouths and turn off the microphone in Lithuania.
Music and PR always come together. Each musician creates something the way one sees it. And all we've got is watching and leaving sarcastic "comments" and millions of likes on the social networks.
Text:
Alexander Kurlyanchik