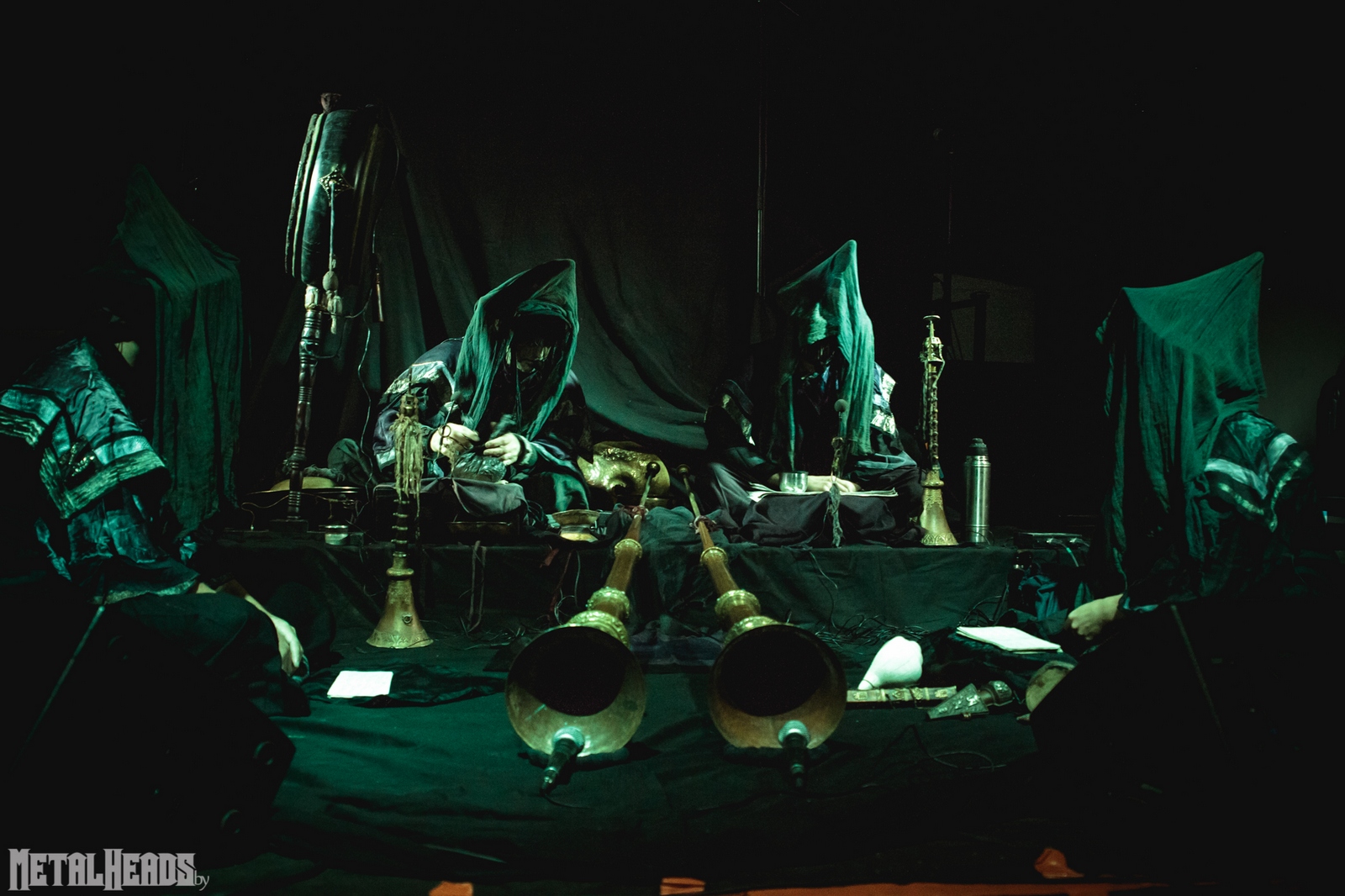 Despite it was just a soundcheck, the sight was fascinating. Grim setting, exotic instruments around
Alexej Tegin
, who was literally breathing life into each of them: dung chens (2-3 meter high tubes), dung dkar (a seashell) rgya ling (Tibetan oboe), etc. People surrounded the stage in a dense crowd to see all the tools for making magic tonight. Dim green light lost its way in the dark robes of "Tibetan shamans", reflected from the drum and impregnating the air, plunging the room into the haze. When the musicians started singing, one could feel the vibration of their voices piercing one's whole being and resonating in one's chest.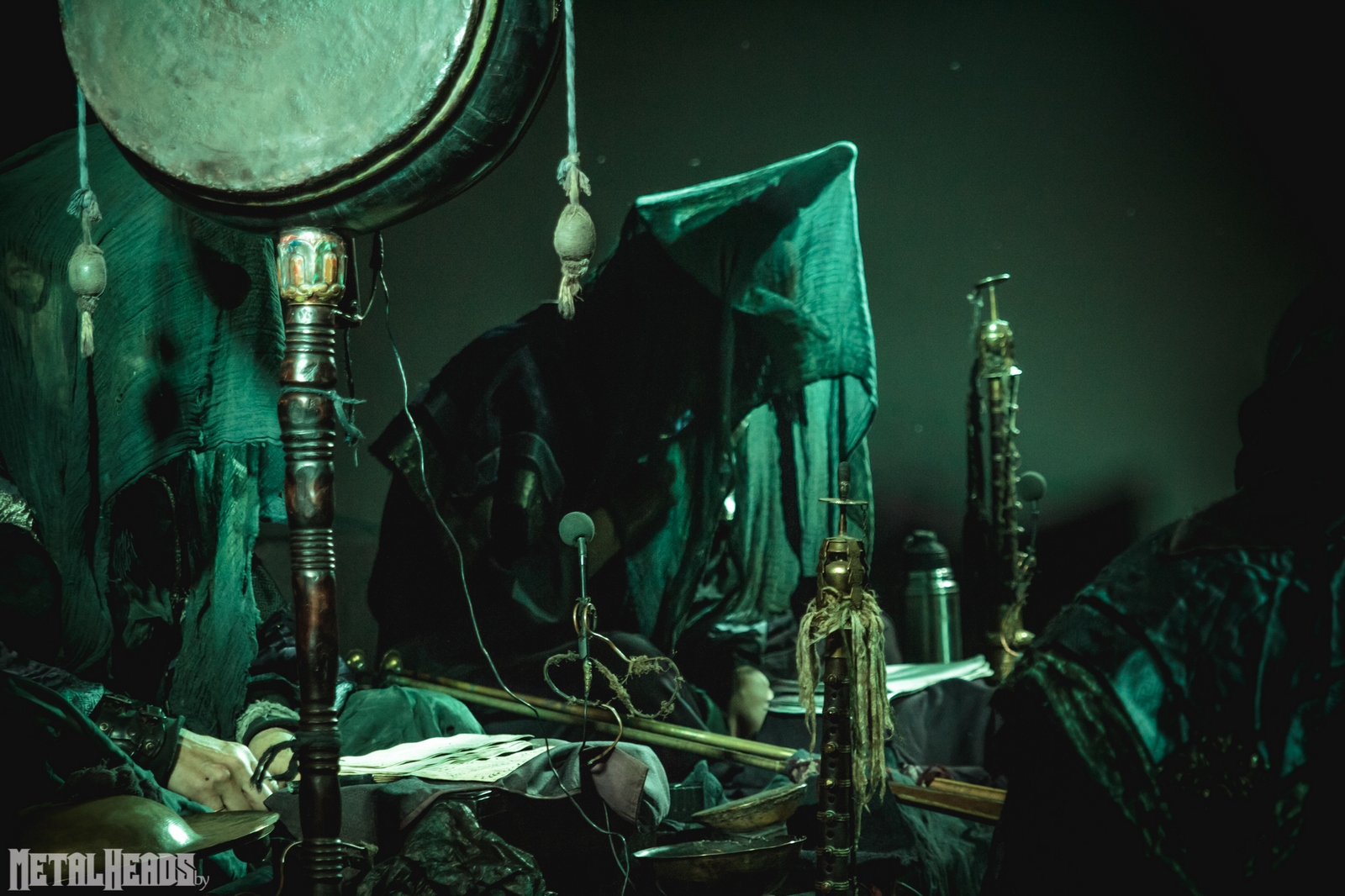 Since for obvious reasons there was no extraordinary action on stage, I decided to shift from contemplation to joining. I made myself comfortable on a cozy couch, closed my eyes and let mantras leading me anywhere. No, I haven't achieved nirvana, perhaps because of people passing by and looking for entertainment in a noisy conversation and pulling me out of absorption from time to time. To my mind the ideal way for this kind of event would be giving people chance to take part in the ritual, namely if everyone could sit down on a mat for instance and blend into the chants.
Phurpa
played for about an hour and a half, but my perception of time has been completely blurred, and it seemed like 10 minutes. Very interesting experience, which is definitely worth repeating.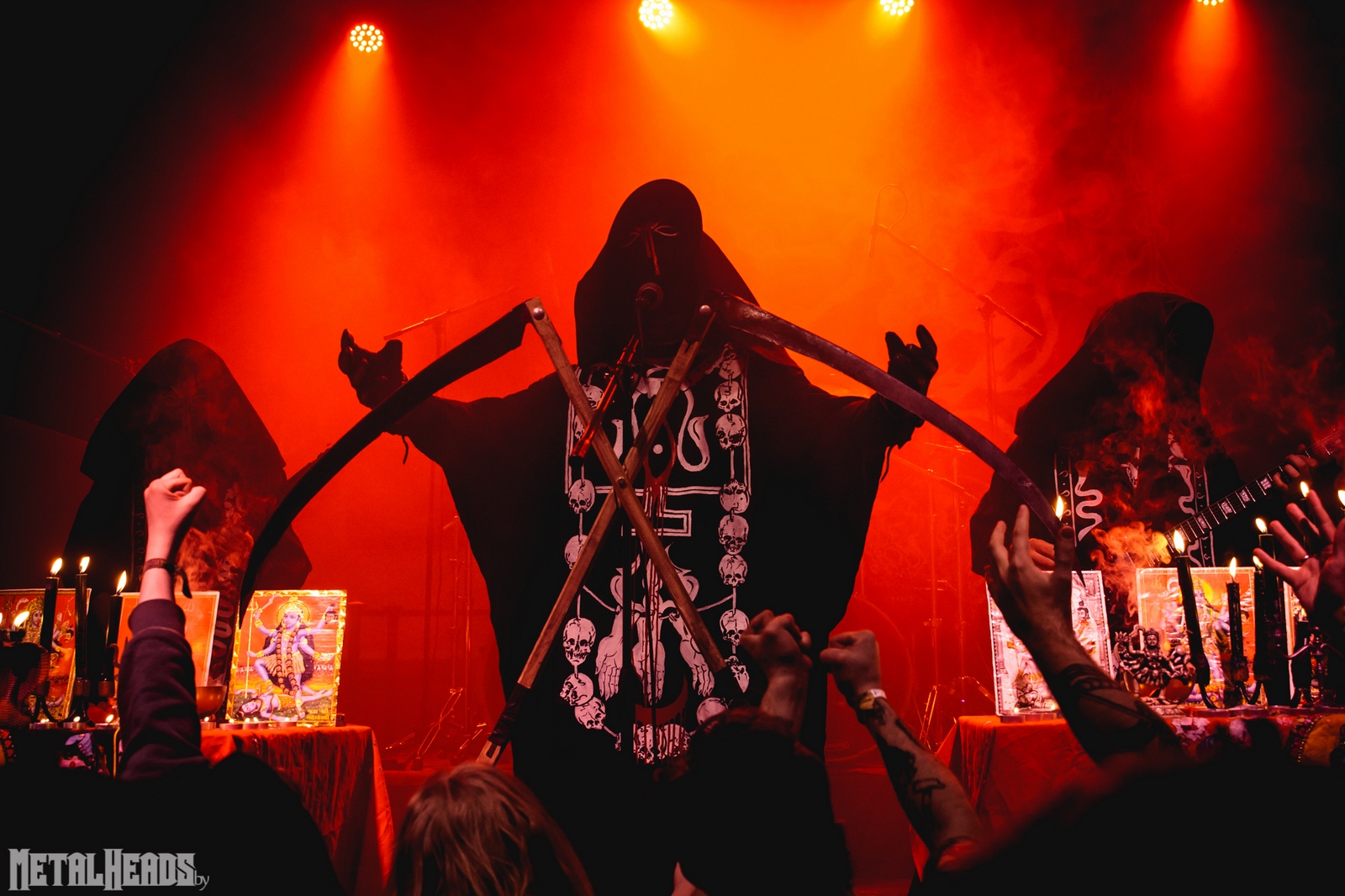 While I was coming to my senses after such a blissful state, the decorations for the performance of Czech black metal band
Cult Of Fire
have been arranged. Apart from band's logo multiple candles and incense appeared on stage, tart and almost suffocating, just like the music of
COF
. The guys know their job. They don't need to cheer up the audience and ask smth. like: do you want some more? They controlled the crowd with a short wave of the hand the way skillful conductors do, and, of course, with music. Excellent, powerful setlist performed by the musicians looking like ancient masked deities, who lit a real fire in the eyes of the people. There was no such thing as passiveness on the dance floor: people headbanged like hell; the ones in the forefront reached out their hands for the musicians, thus expressing all the emotional intensity; great atmosphere hypnotized and captivated. But COF disappeared from the stage way too quickly.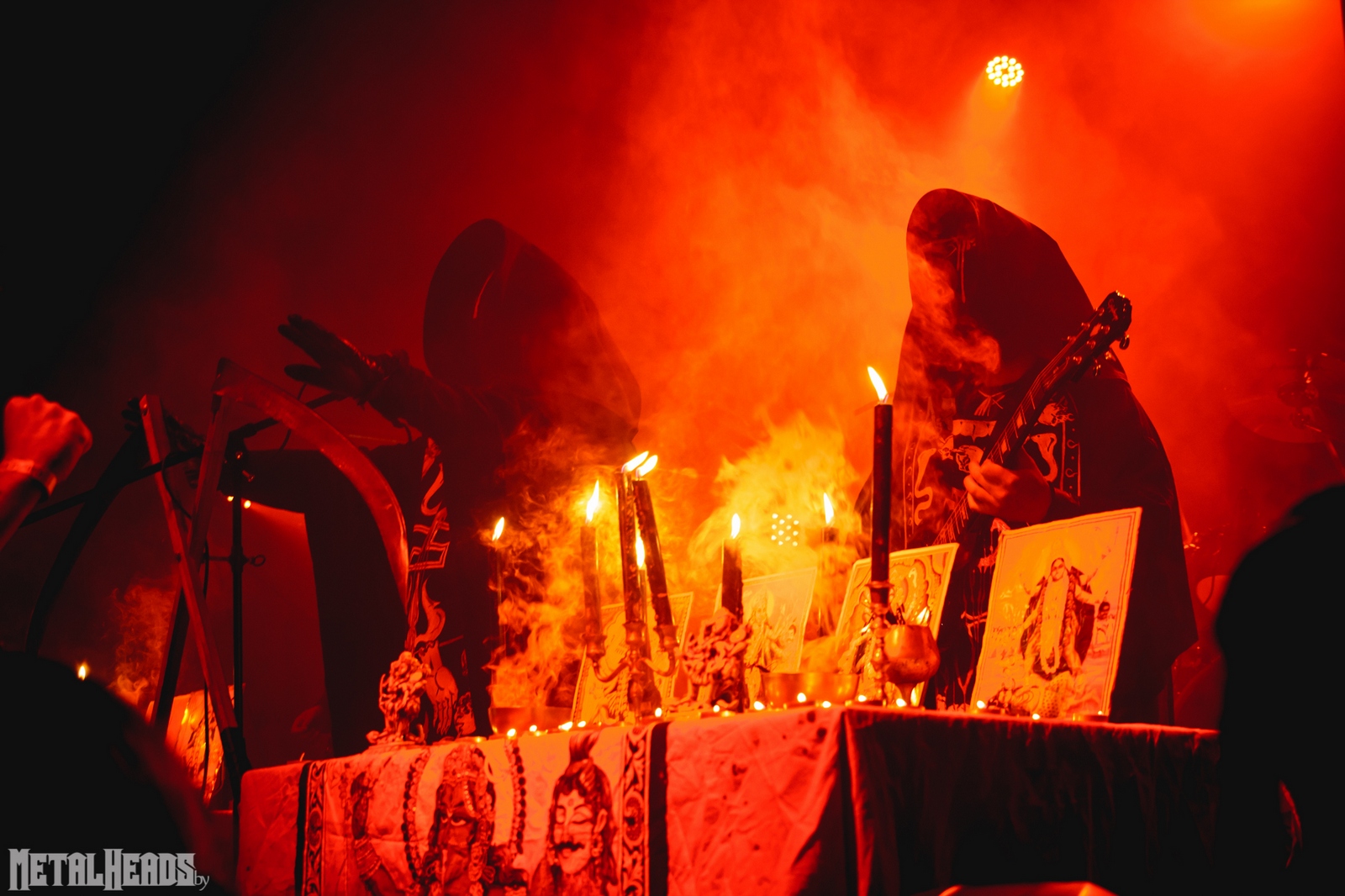 Having regard to the limits of an average metalhead's endurance, it was definitely not enough. The band played for less than an hour plus the performance of
Phurpa
was favourable for recharging rather than for energy release, so even such an intense headbanging couldn't exhaust the full potential of the public. I don't know whether there were any records in ancient sources about deities' encore, but our Czech guests didn't show up on stage anymore despite how hard people called them. But to my mind if one craves for more - it's the quality sign. And this evening was exactly of this kind.
Photos:
Inga Max
Text:
Gella Inspired